Mitchell Fund for Excellence Passes $1 Million Mark in Student Scholarships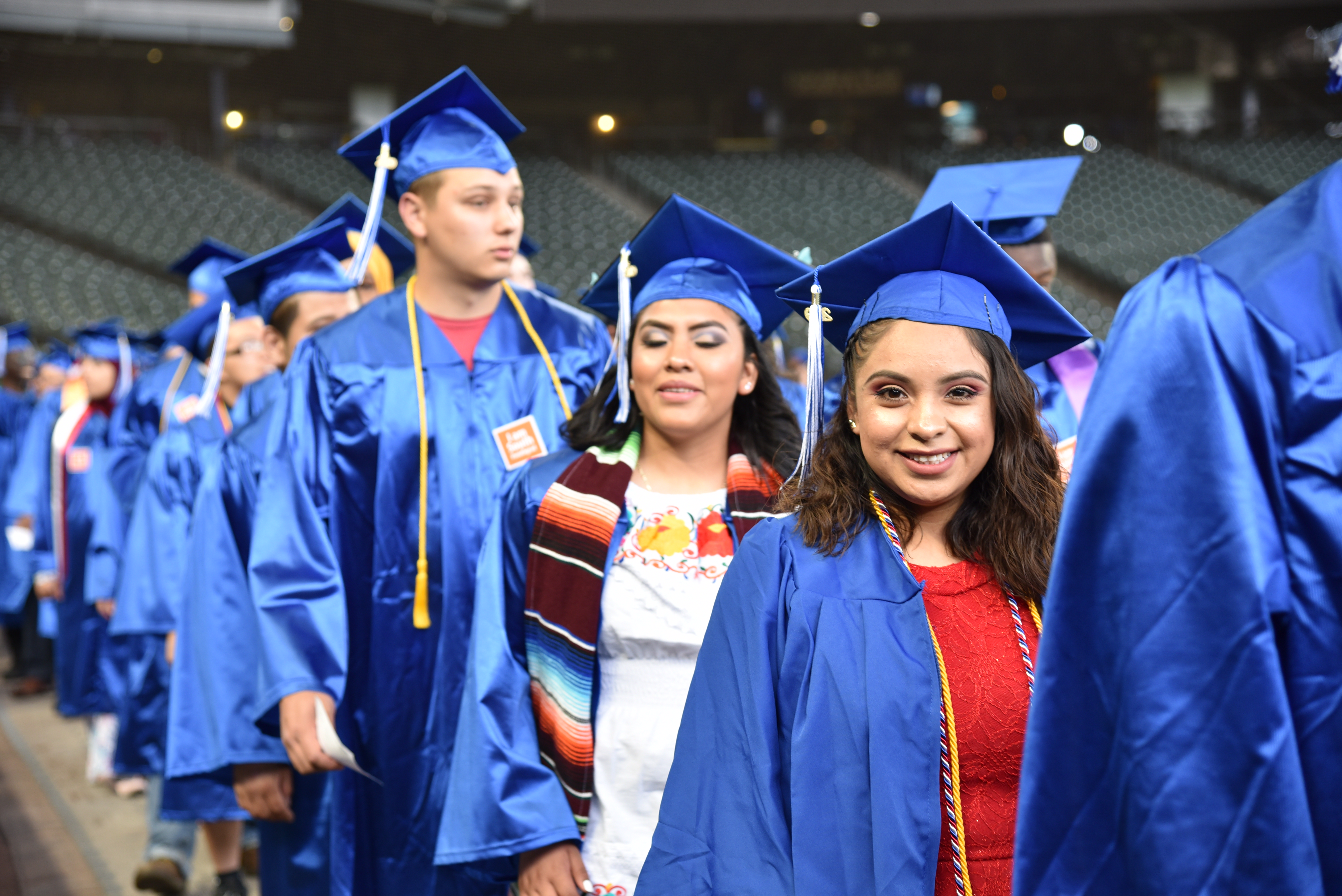 The Dr. Charles H. Mitchell Fund for Excellence, a scholarship fund awarding dozens of student scholarships each year in honor of the former Seattle Central College president, surpassed the $1 million dollar mark in awards this spring. The fund has supported scholarships for 372 students since it was created in 1999.
"I think my father would be quite satisfied with the results," said Kevin Patrick. Mr. Patrick, his father T. Keith Patrick, and several others initially set up the fund at Seattle Central College.
The fund was established to honor the leadership and impact of former Seattle Central College President Dr. Charles H. Mitchell. Dr. Mitchell served as president from 1987 to 2003. He was also chancellor of the Seattle Community Colleges from 2003 until 2008.
The Charles H. Mitchell Fund for Excellence was created by the Patrick family with the belief that all students should have the opportunity to succeed. Scholarship recipients are Seattle Central students chosen by a selection committee, based on their desire to succeed. They are encouraged to pay the award forward to future generations by contributing to the fund when they have the financial means. Others are also welcome to contribute to the fund in honor of Dr. Mitchell.
"Scholarships such as the Mitchell Fund for Excellence make it possible for many of our students to pursue their dreams and improve the lives of their families," said current Seattle Central President Sheila Edwards Lange, Ph.D. "We are grateful to the Patrick family for their generous gift and their faith in our students."
"[My father] was more a fan of helping people who had a passion for something and were pursuing it. The passions of people he helped support varied from entering the seminary, help getting a criminal justice degree to be a police officer, to getting an accounting degree to support a family back home, first generation immigrants, or to get a new business up and running," Patrick said.
Seattle Central College depends on community partnerships and the support of generous donors to provide practical, quality educational opportunities that help students succeed and benefit the community. For more information about contributions and other giving opportunities or scholarships, contact Robin Armstrong, stewardship and annual giving manager, at 206-934-5491 or robin.armstrong@seattlecolleges.edu.
###
About Seattle Central College
Chosen by more than 15,000 students each year, Seattle Central College offers a comprehensive range of educational programs and opportunities for academic transfer, workplace preparation, basic skills and continuing education in an urban environment.
About the Seattle Colleges Foundation
The mission of the Seattle Colleges Foundation is to catalyze community support to advance the mission, work, and impact of Seattle Colleges with the vision of transforming lives, promoting equity, and increasing access to quality, affordable education. Learn more about Seattle Colleges Foundation at foundation.seattlecolleges.edu.
About Seattle Colleges
Seattle Colleges serves metropolitan Seattle and surrounding communities and is the largest community college district in Washington state. The district includes Seattle Central College on Capitol Hill, North Seattle College near Northgate, and South Seattle College in West Seattle, as well as five specialty training centers across the city: the Wood Technology Center in the Central District, the Health Education Center at Pacific Tower, the Seattle Maritime Academy in Ballard, the Georgetown campus, and New Holly Learning Center on Beacon Hill. Learn more at seattlecolleges.edu.