The Seattle Central Griot - Oct. 9, 2019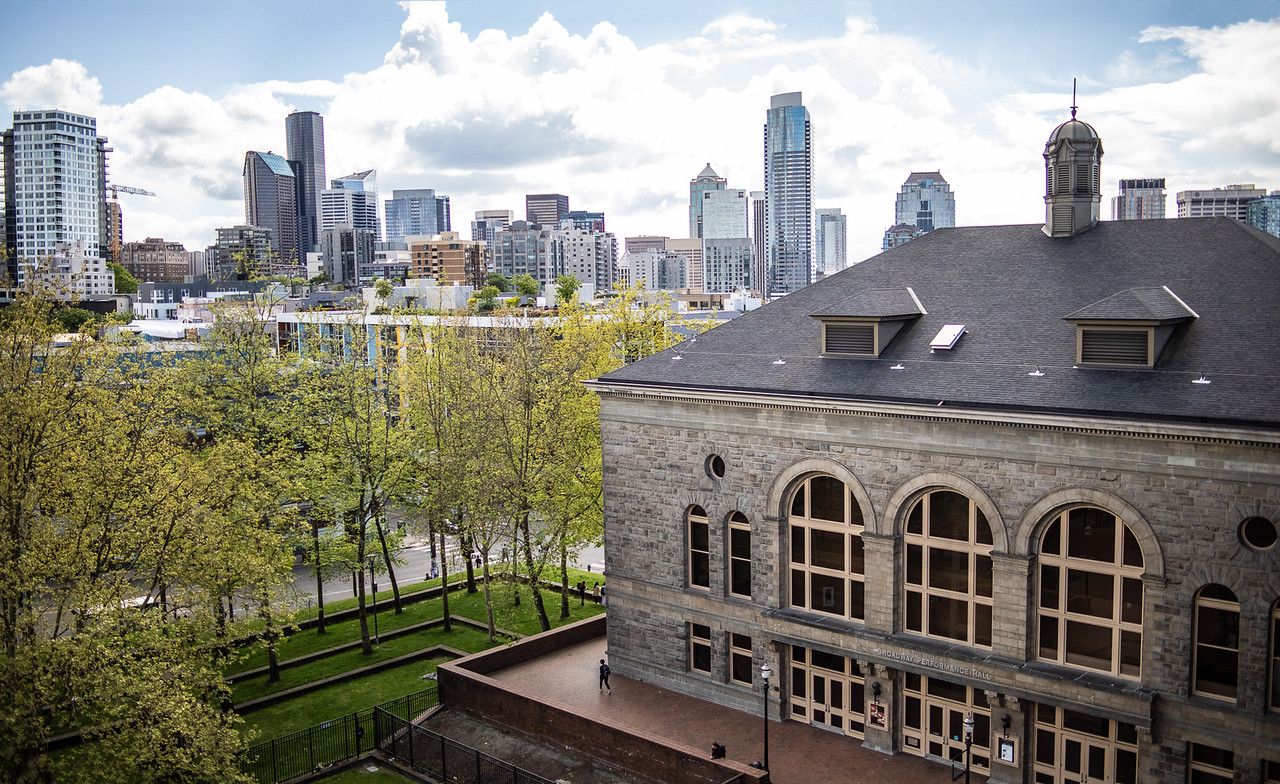 A message from President Sheila Edwards Lange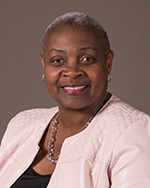 This summer, I was privileged to join Capitol Hill EcoDistrict (a neighborhood-based sustainability initiative) in Copenhagen for a masterclass on urban livability. For a few days in August, we looked at how to design urban spaces with people and sustainability in mind, from the use of green and open spaces, to the layout of streets and character of housing.
It was a moving experience, and one that I plan to apply to our Seattle Central College Broadway campus this year, as we begin the process of updating our master plan with the City of Seattle and of improving our public spaces.
We have a wonderful opportunity to reimagine the role of our college in the character and livability of our community, Capitol Hill. From something as simple as changing our landscaping, to strengthening our connections to Cal Anderson Park, we can build on our role as a community gathering space where neighbors meet, share and grow.
We can also contribute to community efforts to make housing more affordable, so that our students, and our staff and faculty, can live close to where they work or study.
Over this year, you will hear more updates about this process, and how it will fit with the vision of our neighborhood partners, the Capitol Hill EcoDistrict, the Greater Seattle Business Association, Capitol Hill Housing and others.
In the meantime, you can get a peek of this vision this October 15 at a Community Celebration and Report Back, hosted by Capitol Hill EcoDistrict at 12th Avenue Arts. To learn more details or to RSVP, click here.
Stay tuned. Good things are coming our way.

Sheila
---
News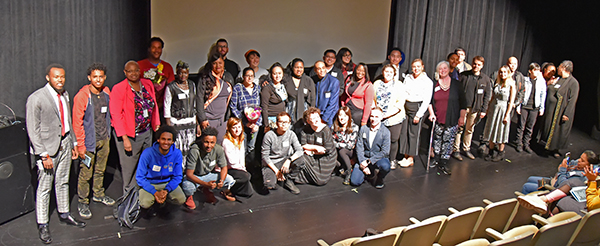 Scholarship awards ceremony celebrates student success
Seattle Central College staff, students, their friends and families gathered at the Erickson Theater on Oct. 1 to celebrate the awards of academic scholarships for 2019-20.
Attendees heard from students Rebecca Leslie and Albert Smalls, scholarship recipients who shared their journey to Seattle Central, and the effect that scholarships had on their lives. They also had a chance to meet some of the donors who support student success at Seattle Central.
The Seattle Colleges Foundation has awarded around $530,000 for scholarships supporting Central students. This includes awards from our annual scholarship as well as quarterly scholarships such as the Commitment and Completion.
---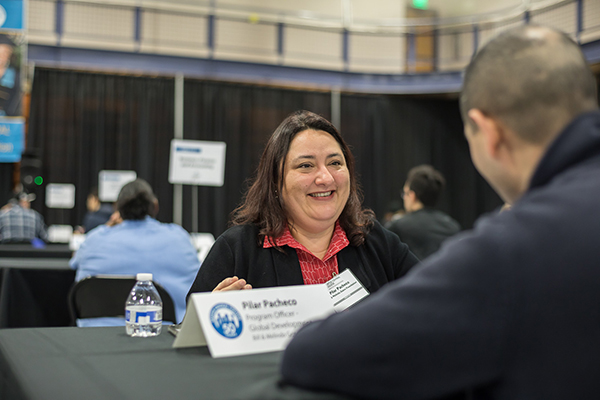 Don't miss the 15-Minute Professional Networking Event
Seattle Central is hosting a professional networking event for our students on Oct. 17, from 11 a.m. to 1:50 p.m., at the Seattle Central Mitchell Activity Center (MAC).
The event will feature industry professionals representing our areas of study, who will meet with students to answer questions and offer advice.
This is a great professional development opportunity for our students to meet and learn from industry professionals in our city. We highly encourage you to include the event in your syllabi and bring your classes.
If you plan to bring you class, please RSVP via this form. If you have questions, contact Emily Thurston.
---

Seattle Central earns $2.2 million grant to better serve low-income students
The U.S. Department of Education has awarded Seattle Central College a Title III Strengthening Institutions Program grant of more than $2.2 million to help the college to expand capacity to serve low-income students.
Over a five-year period, the grant will support the design and implementation of a First Year Experience program, career exploration and planning for students, and professional development and training for faculty and staff.
The planning committee that put together the grant proposal includes Yoshiko Harden, Bradley Lane, Chris Sullivan, Laura DiZazzo, Laila Abdalla, Kate Krieg, Lynn Kanne, Kao LéZheo, Bill Spence, Naina Eshwar, Jenni Branstad, and Stephanie Wong.
---

Student job opportunity: Sustainability Engagement Ambassador
The Sustainability Council of Seattle Central College and the Office of Sustainability of Seattle Colleges are looking for an individual who is passionate about the environment, people, and climate change —and is ready to make a difference on campus.
Under direction of the Seattle Colleges Sustainability Coordinator and Sustainability Council co-chair, the Sustainability Engagement Ambassador will be responsible for coordinating student education and outreach campaigns/initiatives around sustainability-related topics, like energy, water, waste, and food.
For details, click here or contact Adam Maurer, 206.934.3862 
---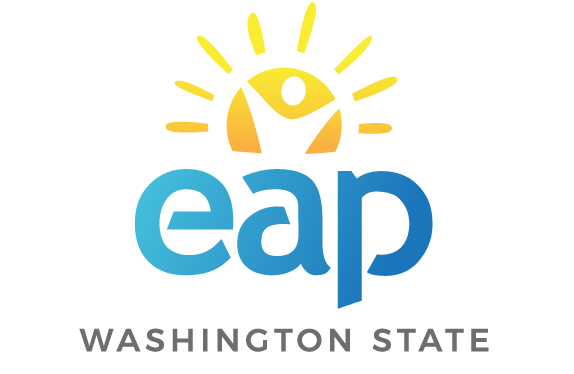 Employee Assistance Program can help you deal with life's problems
Stress. Financial or legal problems. The loss of a loved one. We've all been there at some point in our lives, feeling overwhelmed and alone.
But you don't have to overcome these obstacles on your own. Seattle Colleges offers you free, confidential professional counseling through the Employee Assistance Program. The program offers support for emotional or mental wellness, financial guidance, and legal assistance. You or the adult members of your household can receive three free sessions, and access to other resources to assist you.
To learn more, visit eap.wa.gov or call 877.313.4455
---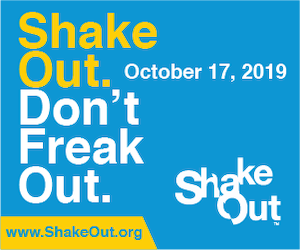 Get ready to Drop, Cover, and Hold this Oct. 17
Next week, Seattle Central College will be participating in The Great Washington Shakeout. This is a nation-wide effort to better prepare everyone for earthquake emergencies. As you may already be aware, Seattle has experienced damaging earthquakes in the past and earth scientists predict that we could experience more in the future. 
At 10:17 a.m. on Thursday, Oct. 17, we will make a P.A. announcement stating that we are conducting an earthquake drill. We will also be sending out a Rave Alert for this drill. When you hear/receive the announcement:
Stay inside the building. Do not go outside
DROP where you are onto your hands and knees. 
COVER your head and neck with one arm and hand 
HOLD ON until shaking stops 
If you are a person with disabilities, follow these procedures. Here is a video that also shows what to do.
If you have not signed up for Seattle Colleges Alerts, now is a great opportunity. Seattle Central College uses this system to sent out important emergency information (including drills and school closures) that you can receive on your phone through voice and/or text. It can also send you information via email. You can sign up at: seattlecolleges.edu/alerts