The Seattle Central Griot - Oct. 24, 2019
A message from President Sheila Edwards Lange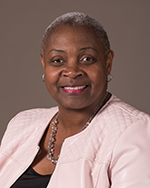 You don't have to look far from our campus to see that there's a wave of opportunity in Seattle today.
You also don't need to look beyond our streets in Capitol Hill to see that many of the people in our community are not benefiting from this bounty. Our economy may be growing, but so is the gap between those jobs and the people without the access to the education and support network to get them.

That is one of the reasons why I was happy to take part this week in the celebration of our growing partnership with the national nonprofit organization Year Up.

If you are not familiar with this program, Year Up and Seattle Central College are currently training 80 opportunity youth students in software development and testing or IT support. The program covers their tuition, pays them a stipend while they attend school, and places them in internships. Graduates receive support with job placement after completing the program, and can also pursue a path into our transfer associate degree or one of our bachelor's degree tracks.

This approach addresses two of the key barriers to living wage jobs faced by youth of color and first generation college students – lack of access to affordable higher education, and lack of access to the support network that helps them land a job.

I hope that his approach can become a template for future partnerships with our college. Based on the results so far, I'm optimistic that it will.

More important, programs like these are the key to equitable economic development in our region, so that the next batch of high wage, high demand jobs can go to the students we serve, right here in Seattle. You can count on Seattle Central College to earn its legacy as a crucible for change by seeking and nurturing these types of partnerships.
---

News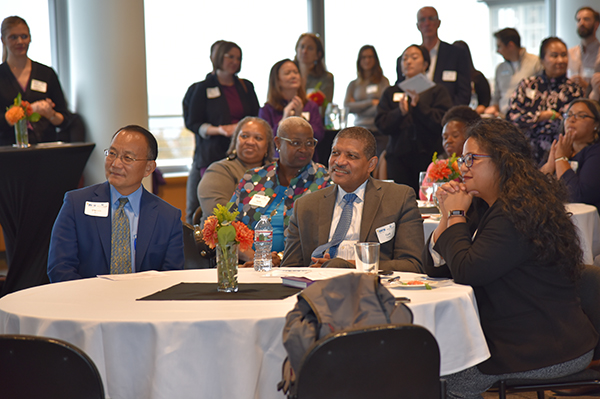 Seattle Colleges and Year Up celebrate expanded partnership

Seattle Colleges and Year Up hosted a celebration of their growing partnership on Oct. 21, in the company of Seattle Mayor Jenny Durkan and several Washington state legislators.

The celebration was held at the Panoramic Room at the Pacific Tower, and featured speeches by Seattle Colleges Chancellor Dr. Shouan Pan, Mayor Durkan, Year Up President Cyril Turner, South Seattle College President Dr. Rosie Rimando-Chareunsap, Seattle Central President Dr. Sheila Edwards Lange, Year Up graduate Heaven Hamilton, and Year Up Puget Sound Executive Director Fred Krug.

Year Up is a free program that partners with community colleges and top companies to get underserved young adults on a path towards meaningful-wage careers.

The program started in partnership with the Seattle Colleges this past spring at Seattle Central College and this fall at South Seattle College. Graduates of these yearlong programs are readied for entry-level jobs in software development, testing, and IT support at Seattle Central College, while graduates from South Seattle College are readied for positions in business operations, project management and client relations. 
---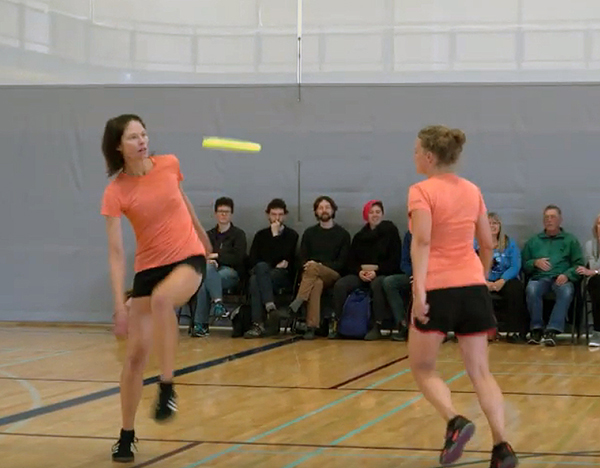 MAC spins disks, wows crowd

Seattle Central College's Mitchell Activity Center hosted the 2019 World Freestyle Frisbee Championships on Oct 10 to 13.  It featured more than 60 competitors, who spun, threw, and danced with Frisbees to the cheers of a crowd of more than 100 people each day for the event.

"It was a fun, unique way to not only host an international event, but also engage with the local community who were responsible for organizing the entire event," said Jared Blitz, director of athletics at the MAC.

To see what the competitions looked like, check out these videos.
 
---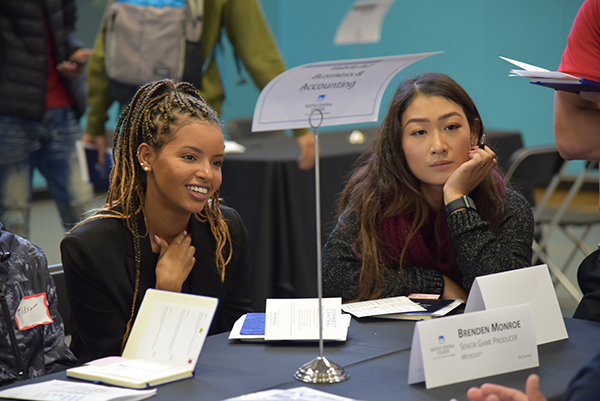 Speed networking event connects students with professionals

The line to enter this year's Connect Central Speed Networking event stretched out of the door onto Broadway, as students waited for their chance to meet with professionals in dozens of fields, and gain insight on how to enter and succeed in their career path.

The Oct. 17 event at the Mitchell Activity Center drew a total of 367 students, sponsored by WSECU, who met with 90 professionals for 15-minute networking sessions. The volunteer network hosts included businesses such as BECU, Micrososft, Deloitte, Alaska Airlines, and other regional powerhouses.

Each volunteer offered advice and tips about their field of work, and how to get started in it. Students earned a stamp on their event passports for every table that they visited for a networking session.

The event was very well received. 
"I was able to make in person connections rather than sending endless amounts of resumes on the computer," said Amy Clark, a student at the event.

For pictures of the event, visit the Seattle Central College facebook album.
 
---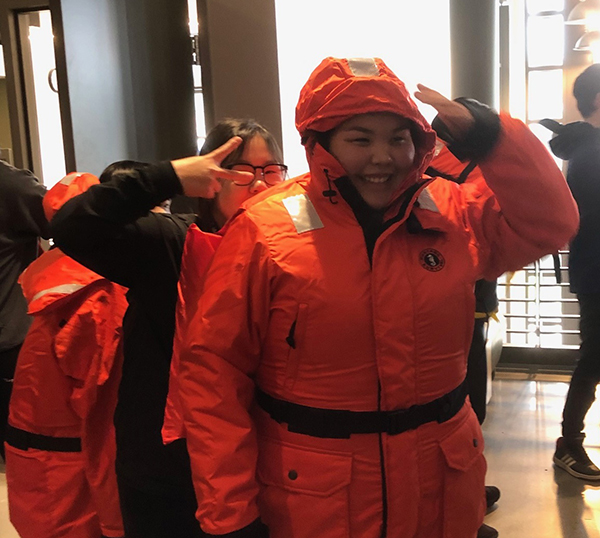 Maritime Academy hosts Alaskan students for career experience

The Seattle Maritime Academy served as one of the Seattle stops for a group of students from Alaska who participate in the college and trader preparation program called Ciuneq.

Ciuneq is a Yup'ik word that translates as "the future." The program is organized and supported by the Coastal Villages Region Fund in Alaska. 

The program brings 9th and 10th grade students from coastal communities in Alaska to visit college campuses and maritime and trade industries so that they can get familiar with higher education settings and learn more about career opportunities.

The students visited the SMA on Oct. 15-17, getting a taste of the skills and education needed for maritime jobs. They also got to sail on the historic schooner Adventuress, owned by Sound Experience.

The SMA will host another group of students on Oct. 28-31.
---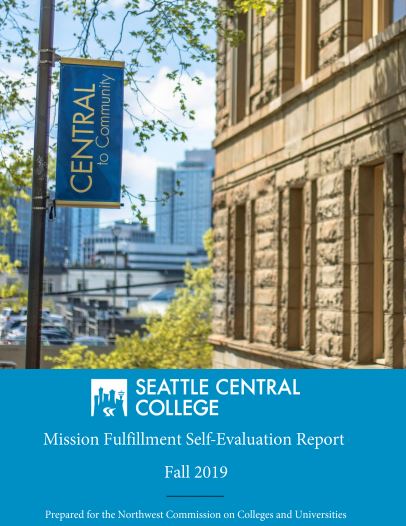 Get ready for the Oct. 28-30 Accreditation visit

Every seven years we are visited by an evaluation team from the Northwest Commission on Colleges and Universities to review the fulfillment of our mission as a college. This year, we will be visited by a team of nine colleagues from around the Northwest on October 28-30.

Our Accreditation Steering Committee has spent months working on a comprehensive self-study report that the evaluation team is currently reviewing. During the campus visit, the evaluation team will also host a series of interviews and forums:

•    Open Forum for Students, Tuesday, October 29, 1-2pm, BE 4106
•    Open Forum for Faculty, Tuesday, October 29, 2-3pm, BE 4106
•    Open Forum for Staff, Tuesday, October 29, 3-4pm, BE 4016
Please attend the faculty or staff forum and use the opportunity to have your voice heard.