Day of Spain brings Spanish gastronomy to campus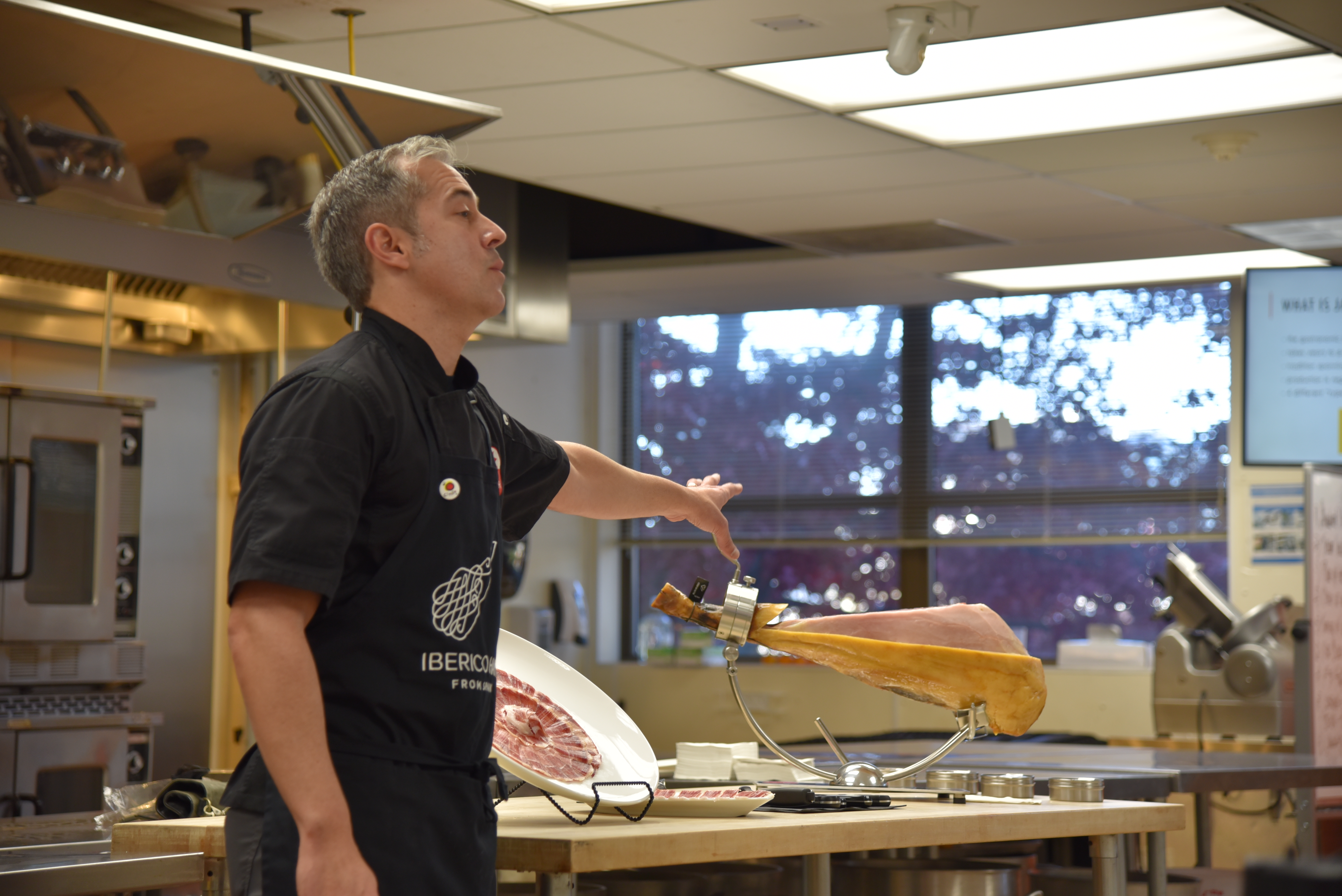 Seattle Central Culinary Academy students were in for a treat this Nov. 21, when cortador Manuel Antonio Recio explained the history and process of making jamón ibérico, the exquisite cured ham from Spain. Students even got to taste the highly prized pata negra ham.
"Jamón will be found in all the gastronomies in Spain," Recio said, as he discussed the diversity of cooking styles and ingredients in different regions of Spain.
The event was part of the annual Day of Spain, a unique deep dive into the wonderful foods and culinary techniques of that nation.
Besides the presentation and tasting about jamón ibérico, students participated in seminars about Spanish olive oil, wine, and cheese. They also spent time in the academy kitchens learning how to make paella and a variety of tapas such as Spanish tortilla and beet salad.  
Seattle Central College has offered this experience to culinary students for the past five years, in partnership with the Spanish Trade Commission.
Learn more about the Seattle Central Culinary Academy at https://culinary.seattlecentral.edu/ .
Here are more images of the event: