Mini house gives carpentry students experience in green construction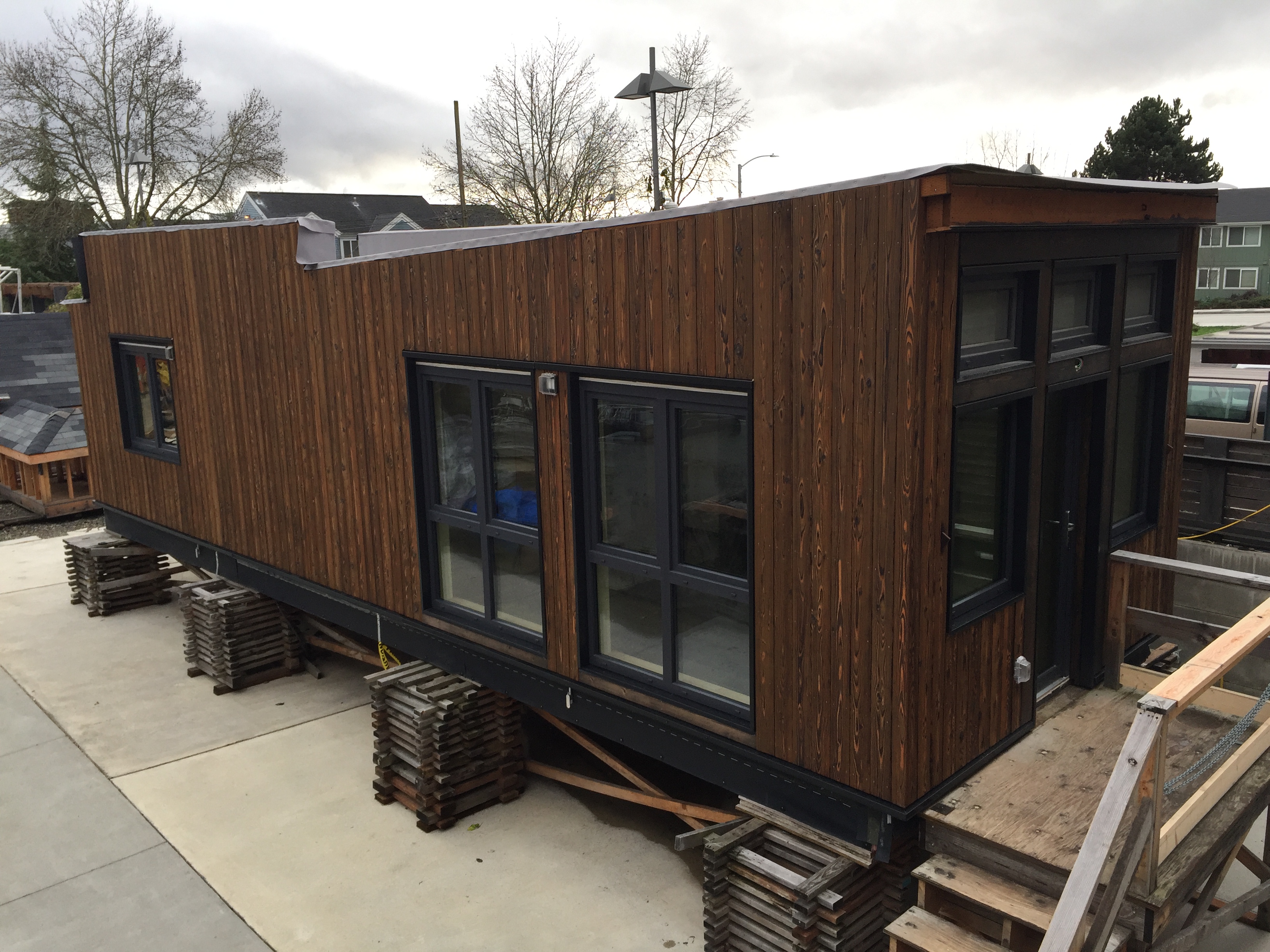 Can carpentry change the world? At Seattle Central College's Wood Technology Center, it can make housing that uses less space and consumes less energy, which is a great first step.
For the past two years, carpentry students at Seattle Central College have a participated in a demonstration project to build a small footprint house that uses solar generation, airtight construction and insulation, and heat recovery features to effectively live off the grid.
The mini-ZEPH "Zero Energy Passive House" is a collaboration between faculty and students at the Wood Technology Center and architect and passive house consultant Joe Giampietro. The 400-square foot house is designed to meet Seattle building and zoning codes for accessory dwellings – the fancy name for mother-in-law or backyard cottages.
The house features membrane-sealed roof and floors, triple pane windows, structural insulated panels, energy efficient appliances, and a continuous ventilation system that captures the heat of used air before it's pumped out of the home. The result is a home that is warm, healthy, and uses so little electricity that the annual energy generated by solar panels will supply all of the energy the house uses in a year.
The house is not bad on the eyes either. It features lots of windows and light, a covered deck, an interesting roof line, and scorched sealed cypress panels for siding, requiring no paint.
 "Working with this school has been an amazing opportunity for me and for these students to advance what I believe is the future of building," Giampietro said.
About 80 carpentry students at Seattle Central College's Wood Technology Center got to practice their new skills building the structure, while learning the latest techniques for energy efficient construction.
"It was nice to be part of something new that's on the frontier of modular, green housing," said Harrison Houser," a Seattle Central College student who worked on the project.
"It's been a great way to give our students marketable skills and knowledge," said Catie Chaplan, the carpentry instructor who led the project.
The finished home will be transported to its final location on top of a private residential garage, where it will be demonstrated to the public.