Seattle Central College has a new, old official mascot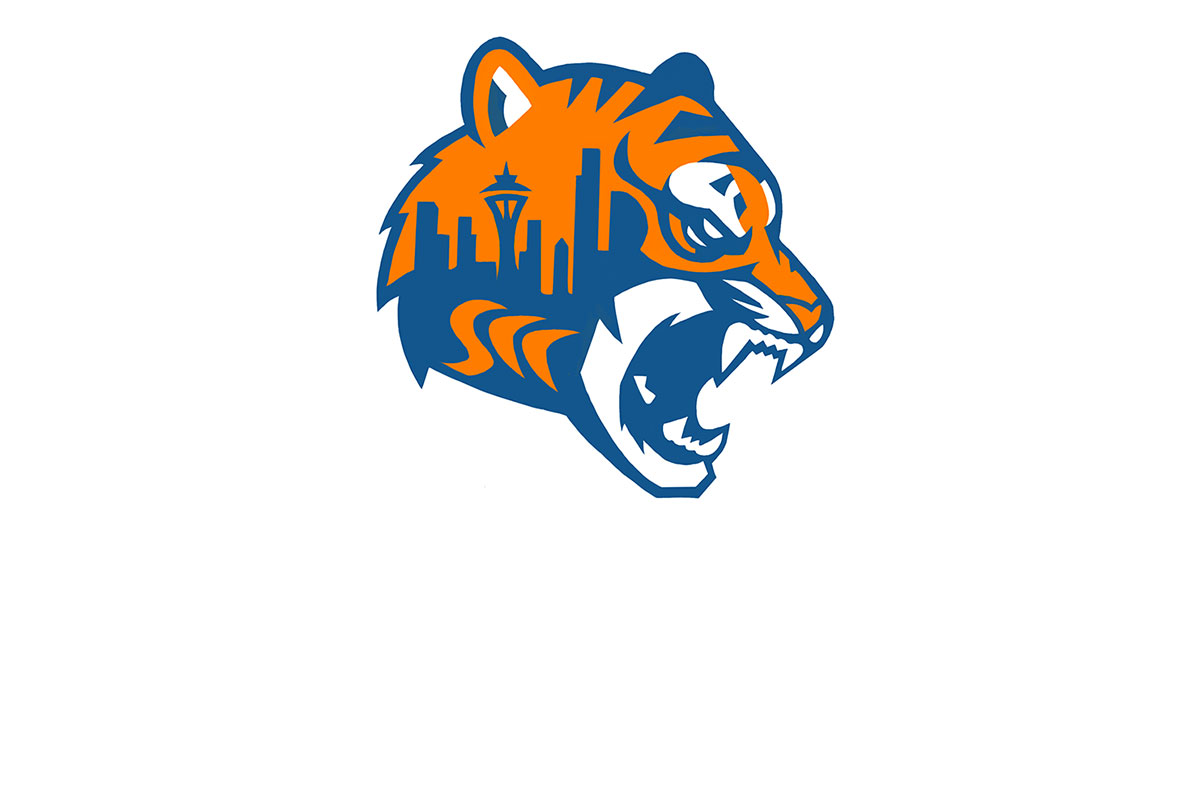 The votes are in, and Seattle Central College students have chosen the new look for the college's revived fighting mascot, the Seattle Central Tiger.
By a resounding majority, students chose an original design by one of their fellow students, Jerrald Morales. The design incorporates the image of a Bengal Tiger with an outline of the downtown Seattle skyline and the initials of the college.
Jerrald will receive $1,000 for his design, which will become the official look of the Seattle Central Tiger mascot for all college promotions and events. Jerrald is on his first year at the college and plans to study illustration at Seattle Central's Creative Academy.
"I am glad to be a part of this opportunity and hope for the best that this design fits the recommendation of the school," Jerrald said in his submission application.
"We are super excited we were able to provide an opportunity for the student body to democratically participate and select the mascot and logo that will represent the Seattle Central College community. We hope that in doing this, we can help build the cohesion of the SCC community," said Michael Harris, Executive of Issues & Concerns officer with the Associated Student Council.
The design contest was sponsored and run by the Associated Student Council and student leadership.
Students submitted their entries over winter quarter, and a selection committee of students and advisory faculty and staff narrowed the choices to four. The runner up designs were submitted by Aivy Ha, Kaitlyn Rowe, and Long Thai.
The contest was designed to draw interest to the history and origins of Seattle Central College. The college sits on the site of the Broadway High School, which closed and evolved into the Edison Technical School after World War II. Broadway High School's mascot was the Bengal Tiger.
Because of social distancing restrictions, the ASC has postponed the originally planned launch and student celebration until later in 2020. We will share more details soon.
For more details about the contest and a look at some of the other entries, visit https://impact.seattlecentral.edu/
To learn more about Broadway High School's history, visit https://www.historylink.org/File/10475
For additional information and to contact the Mascot committee within student leadership, email mascot.central@seattlecollege.edu.