2020 President's and Vice President's Medal recipients named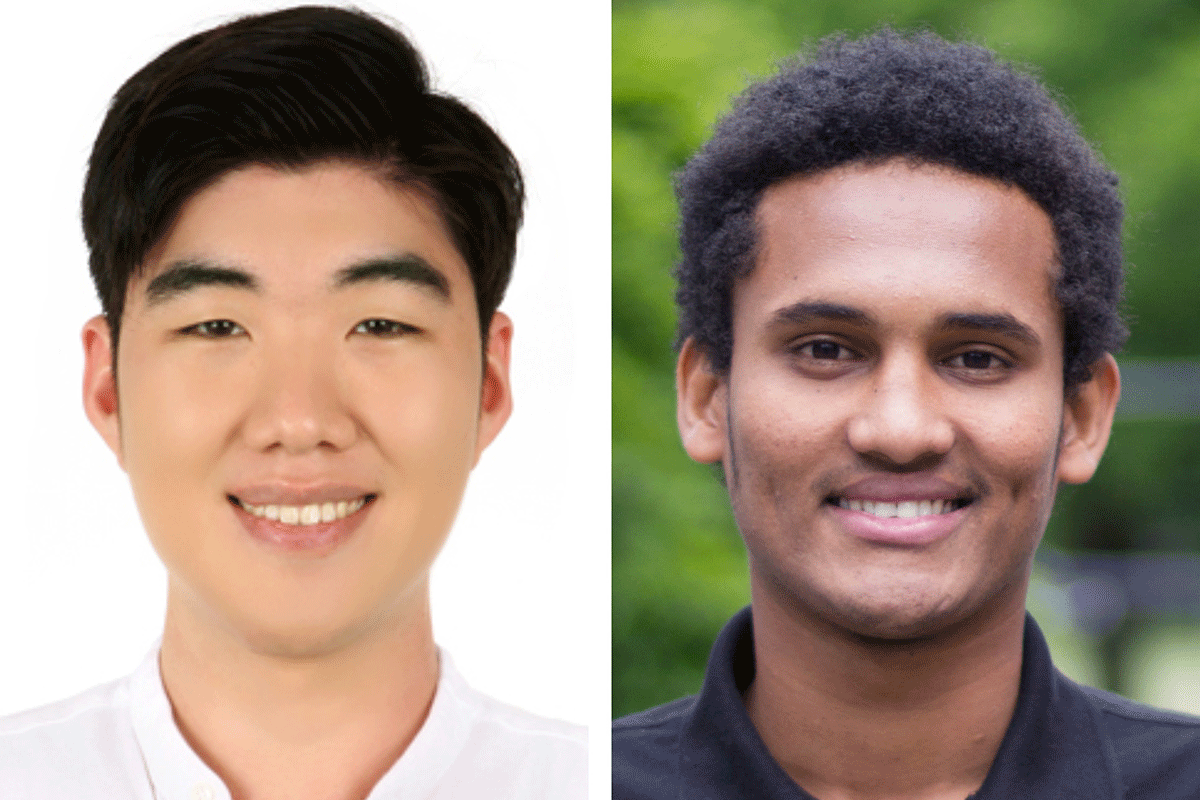 Jung Ha Yoo (pictured left) and Omar "Afrikaan" Osman (pictured right) are the 2020 recipients of President's and Vice President's Medal award. Similar to salutatorian and valedictorian, the award is measured by more than academic achievement. Recipients must also exemplify good citizenship and community advocacy that Seattle Central is best known for. 
"These two students have been extremely valuable members of our community, and we are so proud​ to be able to recognize them for their efforts both in and outside of the classroom," Associated Student Council's Executive of Student Success Angela Blodgett said. 
Jung Ha Yoo, President's Medal 
Yoo grew up in Seoul, South Korea, and followed a non-traditional academic path. He was not able to finish high school due to his activism reforming the perception of student rights in the educational system. Instead of going to school, he worked for multiple governmental organizations in South Korea to make policies for the younger generation. Yoo moved to Seattle to fulfill his academic thirst. Since studying at Seattle Central, he has been actively involved in the Associated Student Council as the Executive of Legislative Affairs. He successfully advocated for the Washington College Grant and Open Educational Resources in Washington Legislative Sessions to create a more equitable educational environment. Yoo volunteered as a teaching assistant for students struggling in classes and established the Seattle Central UNICEF Club to provide more accessible and fun student activities on campus with a meaningful lesson built around global citizenship. Yoo studies philosophy to understand and embrace people from various backgrounds. He wants to study how people with diverse backgrounds can make a healthy environment to co-live with other people and species through philosophy. Yoo will transfer to Columbia University in the Fall.  
Omar "Afrikaan" Osman, Vice President's Medal 
Osman is originally from Somalia. He lived in Kenya for most of his life as a refugee. He immigrated to the United States back in 2016 and began studying at Seattle Central in 2017. During his time at Seattle Central, Osman developed academically and personally. Osman served as Associated Student Council's Executive of Administration for two years, which were the best years of his life, he said. Osman is passionate about advocating for the immigrant and refugee community he cares a lot about diversity. He is grateful for the opportunity to work and be in an environment that enabled him to be inspired and become the best version of himself. Osman was admitted to Seattle University as a transfer student for the Computer Science program. After graduating, his goal is to start a tech company that creates an inclusive environment and provides the immigrant and refugee community with access to the complex systems in this country.