New Title III director motivated by transformative work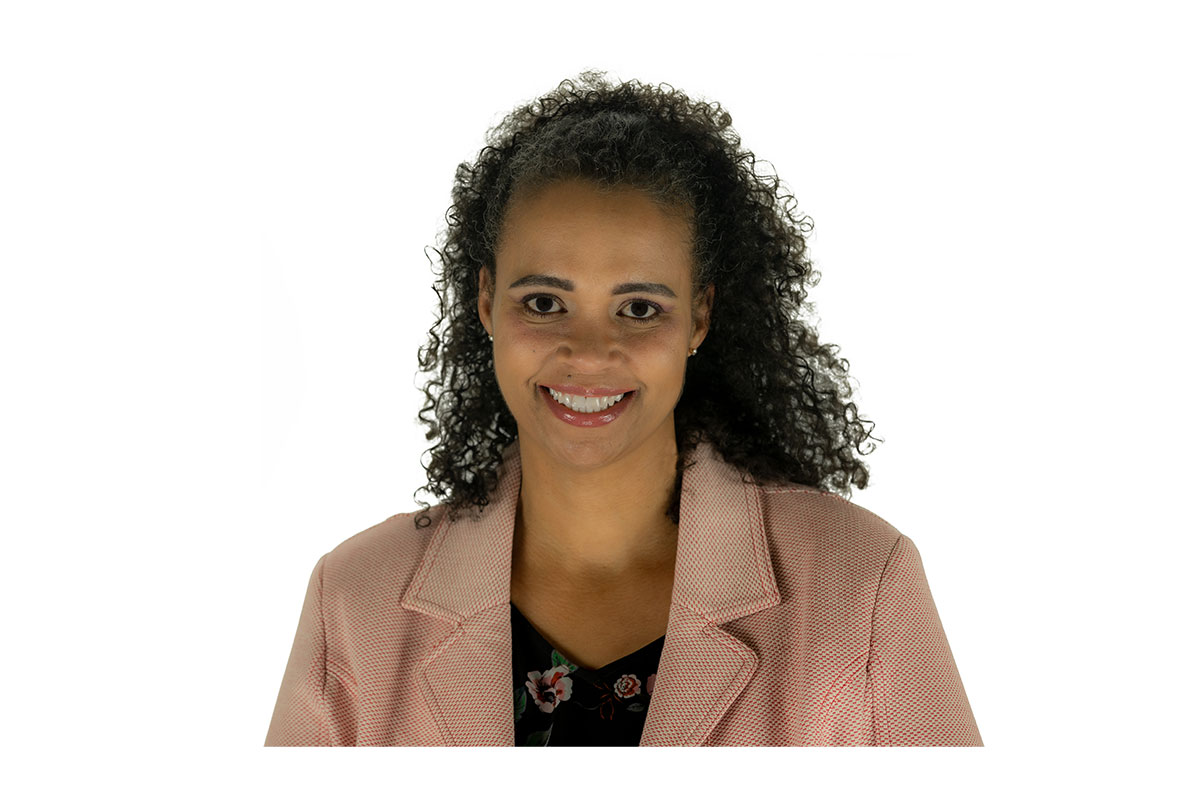 Julie Randall is one of those lucky people who knows what she wants to do for a living, and who gets to do it every day.
Randall is the new Title III director at Seattle Central College, managing and monitoring the investment of more than $2.2 million in federal funds to help students to succeed in their education. Randall joined Seattle Central College in April, right on time for the coronavirus pandemic and our switch to distance learning.
Randal came to us from the private sector, where she briefly worked as a real estate agent. But the bulk of her career has been spent in service to people, first as a therapist/social worker and then in community college higher education, as adjunct faculty and a project manager for federal grants.
This has been by design.
"It feeds my soul," Randall said. "Work for me is not about the money. It is about feeling fulfilled, and education makes me feel fulfilled."
Randall holds a master's and a bachelor's degrees in psychology from Walden University and George Fox University. She also has an associate degree from Wenatchee Valley College in chemical dependence studies.
Right out of college, she went to work for Catholic Family and Child Services. Here she worked with children and families in crisis, providing in home therapeutic interventions and administrative program oversight. Later, she was recruited to work for the Department of Child and Family Service in Wenatchee.
This position was challenging but also rewarding. She helped to place, monitor, and reunify children in foster or adoption situations. After a few years, she transitioned into administrative and placement services with a retirement community.
But the call of academia was strong, and she found herself returning to the classroom, teaching psychology as an adjunct faculty member at Wenatchee Valley College. In 2014, she found another opportunity at that college to become their project manager for federal grants.
In that position, Randall combined her psychology and people skills with her abilities as an administrator and project manager. She managed a Title III federal grant at the college, helping to support changes at that school aimed at improving the experience of students at the college. That job lasted almost five years, but it left a deep impression in Randall's mind, showing her how grants can help support transformative change.
That impression helped to tip the balance in favor of applying for the Title III director position at Seattle Central, when it became open around Christmas last year. She read up on the job and was impressed with our college's goals of using the federal funds to improve the first-year experience of students, and to train faculty so that they can better serve students.
She was excited by Seattle Central's focus on equity and on removing barriers for success for students of color, particularly Black males, who have historically graduated or completed programs at much lower rates that the general population.
"This could be life changing for both the students and the institution," she said. "At the end of the day, I believed in the work and I wanted to be part of this institution."
Randall wants to make sure the Title III grant rolls out smoothly, and that it helps to add more financial stability so that the college can take on the transformative work of Guided Pathways and other equity-centered work.
If we were back on campus, Randall would be commuting all the way from Gig Harbor, where she lives with her husband. She still teaches on the side as an adjunct faculty member at Tacoma Community College. Teaching helps keep focused with hearing the students voice. Having their voice remain strong is what helps direct the administrative work that I do.
They have two grown daughters. When they get a little free time, Randall and her husband spend it on the water, boating, fishing, crabbing and exploring Puget Sound.