Seattle Central alumni rebuilds his life and pursues master's degree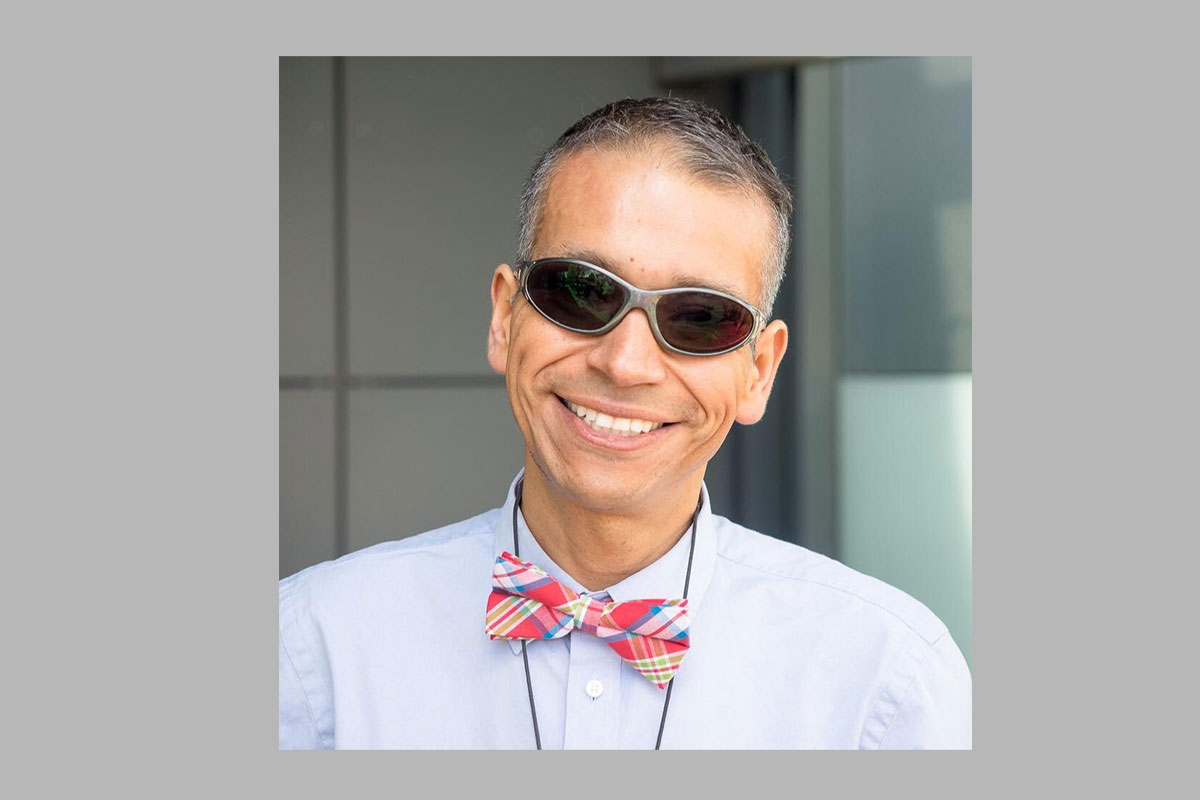 Many students struggle with adversity while pursuing their educational and careers goals, but Seattle Central College alumnus Victor De Los Santos overcame an obstacle that many cannot fathom: losing his sight.
It happened in 2010. The Washington State University (WSU) graduate was working in Portland, Ore. as an HIV service manager for the Lifelong AIDS Alliance. While at work, he fell and hit his head on the pavement.
The fall detached his retinas, but the injury went undiagnosed because he already suffered from severe cataracts. He later underwent two surgeries to correct the damage. Today, Victor has no sight in his right eye and is legally blind in his left eye.
"Losing my sight, I felt isolated and alone. I couldn't do normal things," said Victor.
Victor was a very active and involved person before his injury. During his time at WSU, he worked at the YMCA as a big brother, mentoring a child with autism. He then went on to have a career in event management and as a program director for the YMCA and Lifelong AIDS Alliance.
Victor successfully ran the only AIDS walk in the country to meet and exceed its goal of $425,000 in 2005.
All of these achievements didn't seem to matter after losing his sight. His mental health declined and he turned to substance abuse to cope with his new reality. He found himself losing everything he worked for.
"I found support, refuge, and sobriety at Recovery Café in 2011, and readjusted to my new normal. I had to remember to show up, be engaged, and remain teachable," said Victor.
Victor then enrolled in Seattle Central's chemical and dependency program to start rebuilding his life in a community he trusted. He credits the office of Disability Support Services (DSS) for helping him to succeed at Seattle Central College.
"DSS helped me with the tools and technology to get through a difficult transition in my life. They helped with a note taker for my classes and supported me with internal and external resources," he said.
Victor graduated from Seattle Central in 2014, he is currently working towards a master's degree in non-profit leadership from Seattle University.
Today, Victor is on a new path to success. He runs his own business, The Monocle Guy: True Vision Consulting and Monocle Events. He is the vice president of media sponsorship and community advertising at Unite Seattle Magazine, and currently serves on the Alumni Advisory Board at Seattle Central.
Victor still finds time to give back to the Recovery Café and YMCA.