The food pantry is now accessible online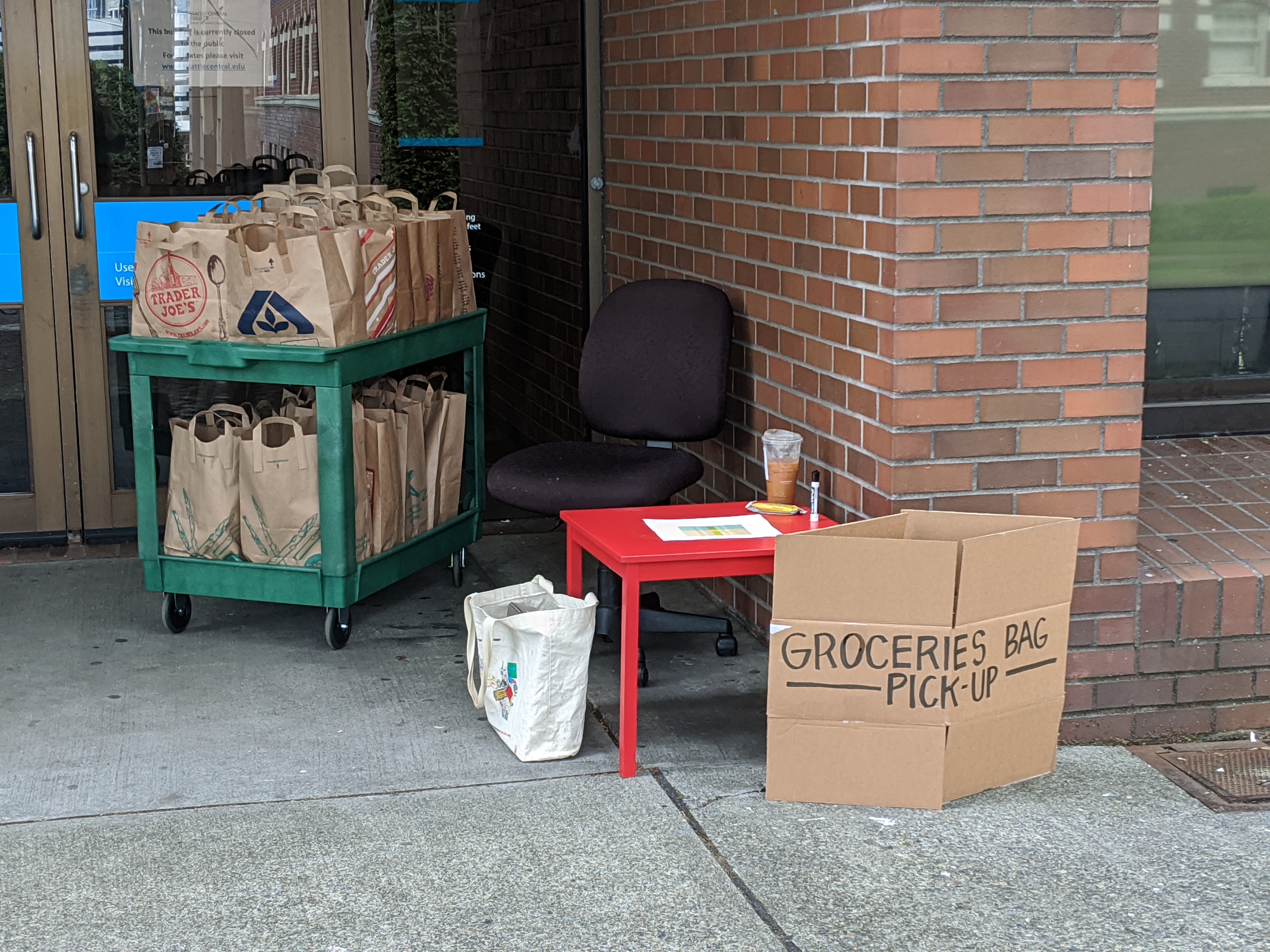 Since the Seattle Central food pantry opened its doors in 2019, it has served students with resources and a safe location to obtain food and other necessities. Just like many businesses and programs affected by COVID-19, the food pantry had to get creative to maintain services for students.
Before COVID-19, students were able to access the food pantry once a week by visiting room BE3225 on campus. During their visit, they could receive a variety of nonperishable food and hygiene items.
With state restrictions in place due to the pandemic, walk-in services are not available. To combat this, the food pantry offers pick-up services every Wednesday from 10 a.m. to 4 p.m. at the Harvard Avenue entrance. Students will receive a bag of food, available in vegetarian, kosher, and halal forms.
"Right now, it's a bit difficult to get hygiene items out, while being sure that we are being good stewards of the stuff in the pantry," said Zachary Hunter, program manager at the food pantry.
Since the pandemic, the food pantry is serving fewer students, but their needs have increased. Hunter and his team have created an online ordering system to make it easier for students to get help.
"Students can now place a weekly order by Sunday night and pick up a free bag of groceries, toiletries, and school supplies that Wednesday," Hunter said.
The food pantry team relies on different departments, faculty, and staff to tell students about the pantry. Hunter also offers one-on-one support via Zoom to discuss student emergency needs.
To receive a food bag, students will need to fill out the Food Pantry Order Form and complete the student access form before arriving on campus. State guidelines on social distancing are being enforced and each student must wear a mask and wash their hands before and after picking up their food items.
For more details, call 206.934.4007 or email zachary.hunter@seattlecolleges.edu