Seattle Central's Immigrant and Refugees club lobbies for change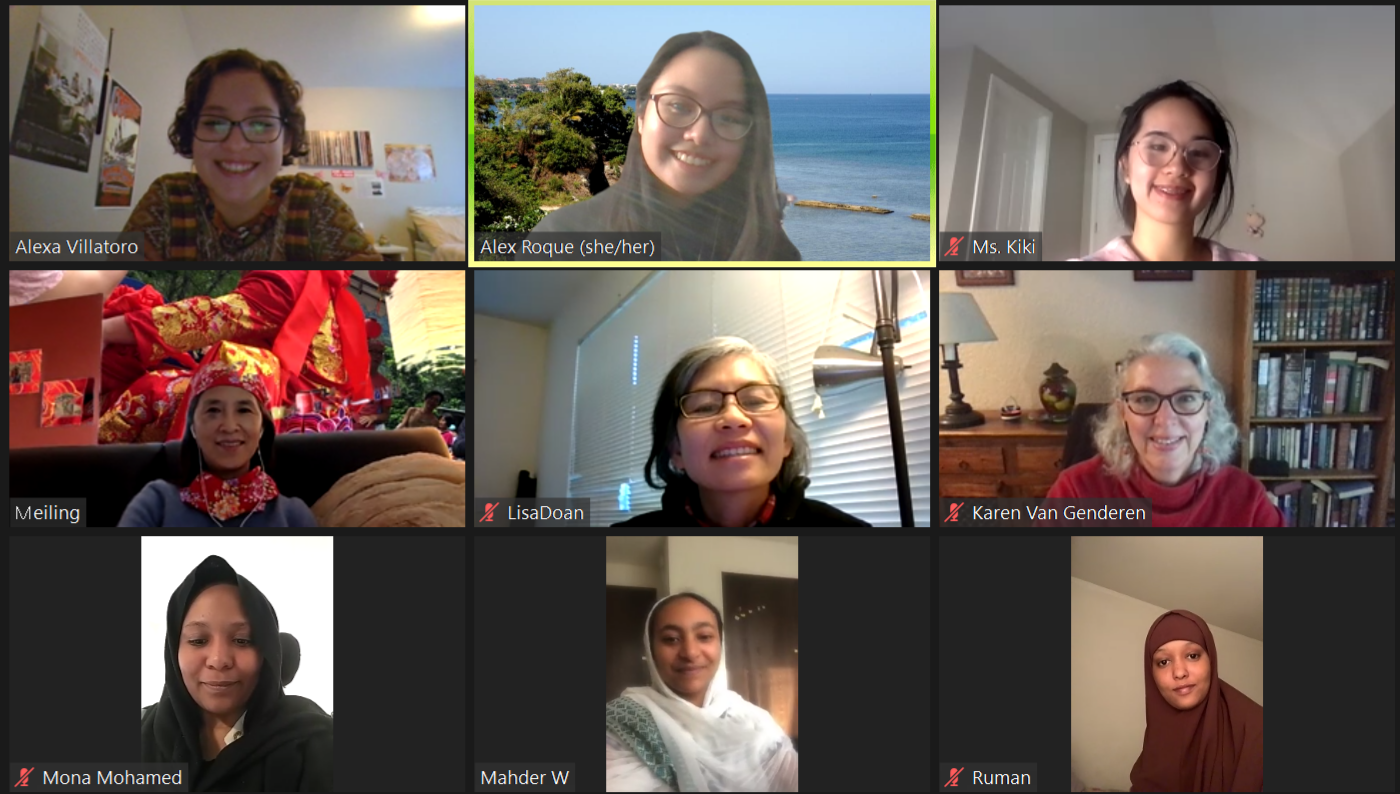 Seattle Central College has partnered with OneAmerica to form a student club for the college's large immigrant and refugee population. The Seattle Central Immigrant and Refugees Club has served as a safe place for students to receive support, and to lobby for more resources and access in the education system.
The Immigrant and Refugee Club participants get educational training, leadership development, and a trusting community to share personal struggles and successes. Together they also identify solutions to adjusting to life as students in America.
"Without the club, I felt isolated and I had tunnel vision on everything academic. Since joining the club, I have felt like my active self again. I feel the support of the community around me," said Alessandra Roque, the executive of issues and concerns with the Associated Student Council, who moved from the Philippines in 2019.
Due to COVID-19 and virtual classes, attendance has dropped since their initial meeting last fall. But members have remained active, advocating and communicating with college leadership in response to the federal restrictions on international students.
OneAmerica's goal in partnering with Seattle Central is to educate students about immigrant rights and reforms. The non-profit is the largest immigrant and refugee advocacy organization in Washington state, organizing and advocating for Latino, African, and Asian communities.
"I love working with the youth at Seattle Central College because of how willing they are to grow and be leaders," says Kaitie Dong, youth organizer with OneAmerica, who advises students in the club.
Club leaders are actively building a community. For example, they share accessible information on the federal pandemic relief fund specific to immigrants and refugees. They also hosted a "culture show and tell" at their last meeting to encourage participants to come together and show off their traditional heritage.
In the future, the Immigrant and Refugees club leaders hope that this community will inspire other schools to create their own safe space to lead positive change in immigration policy, civic engagement, and equal access to education.  
"We recognize that the immigrant and refugee community faces a lot of challenges and we hope that by starting this club, it will inspire more young people to empathize and find solutions," says student organizer, Alexa Villatoro, a first-generation American whose parents came from Latin America.
If you are interested in joining the Immigrant and Refugees Club or become a club officer, you can complete a survey or email club organizers at circlub.scc@gmail.com