Seattle Central celebrates Black History Month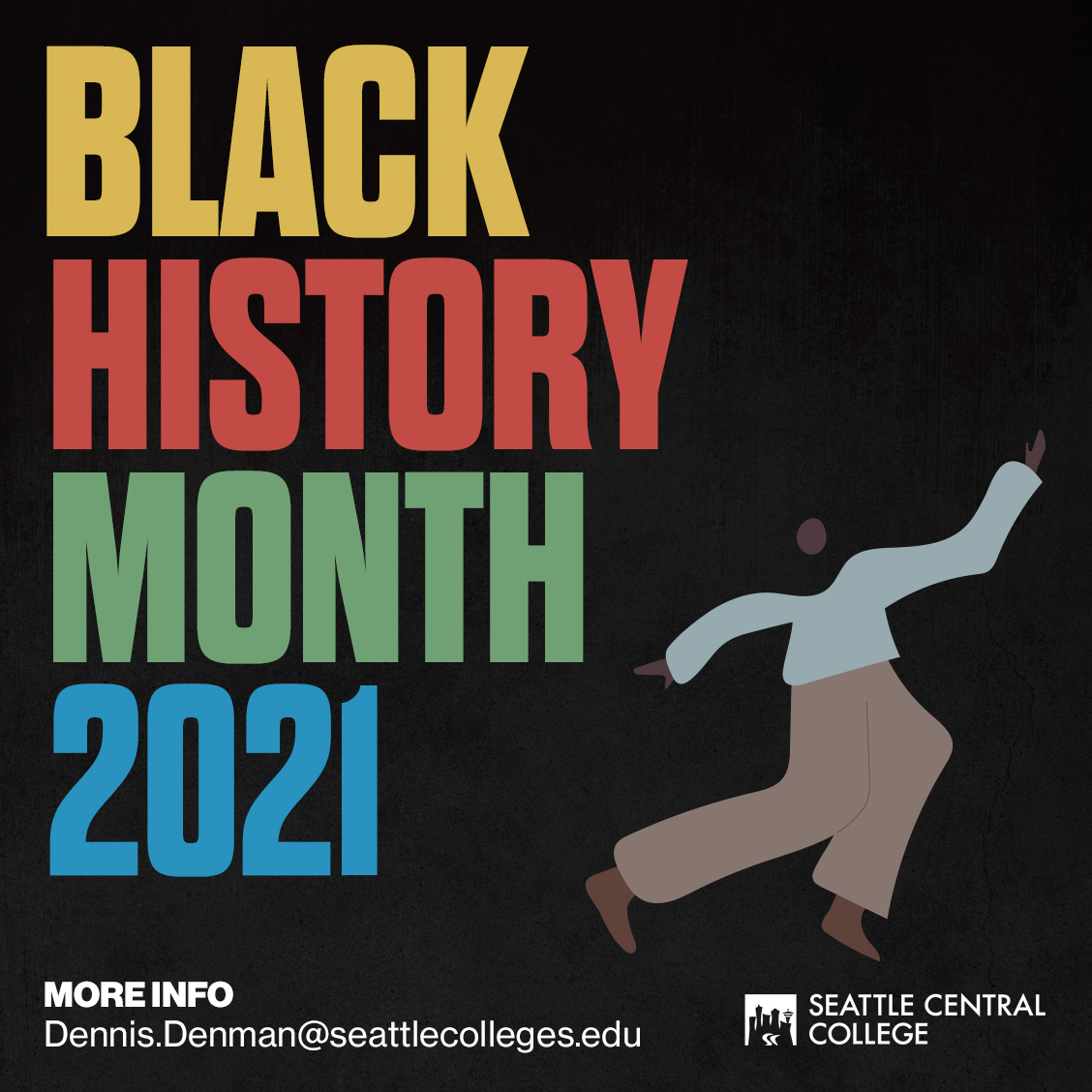 It's February and Seattle Central College has put together a rich and informative program of activities to celebrate Black History Month.
The theme of our celebration of Black history, culture, and accomplishments is the "Virtual Congo Square," our community recreation of the shared space of New Orleans' Vieux Carre and Faubourg Treme neighborhoods that is the historic gathering space for the city's Black and African American community.
Congo Square started before Louisiana was part of the United States. It was an open space, then outside of the city, where enslaved and free Black people could congregate to play traditional African drums, bells, and gourd banjos, dance, exchange goods, and gather in community. In a continent divided by caste, segregated by race, and dominated by white culture and religion, Congo Square offered a taste of freedom that nurtured the heartbeat of community, connecting it directly to its roots in Africa.
In that spirit, Seattle Central College will host a series of discussions, community gatherings, and educational activities designed to showcase the resilience, strength, vision, diversity, and the joy of life of our Black and African American community.  See attached for schedule of activities planned for this month:
We encourage you to join us in this community celebration of Black history, culture, and achievements. For questions or feedback, contact dennis.denman@seattlecolleges.edu.
For more information about the topic, check out the Seattle Central Library Black History Month resource guide,
Black History Month Planning Committee: Dr. Chelsia Berry, Roberto Bonaccorso, Jacob Chin, Dr. Valerie Hunt, LaShonda Lipscomb, Ricardo Leyva-Puebla, Molly Mitchell, Desiree Simons, Sabrina Strong-Nasabal, Sharon Spence-wilcox, Chiquita Wright, Dennis Denman.