"I know that I can move forward. And so I do."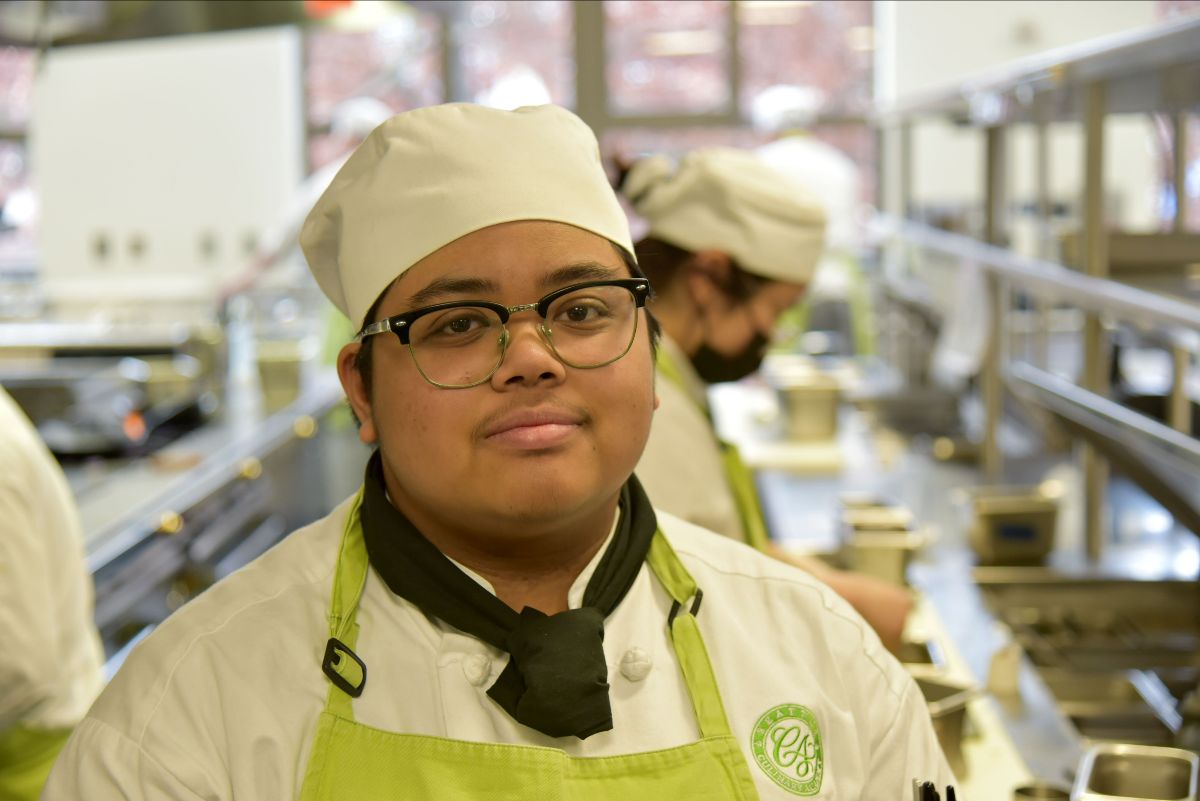 Ren Natividad was taking a turn as expeditor at Seattle Culinary Academy (SCA), a program of Seattle Central College. It was a busy lunch in SCA's OneWorld Restaurant — one of the busiest since the start of the pandemic — and Ren was coordinating orders between servers and those behind the line.
As orders popped out of the printer, Ren carefully sorted and prioritized, occasionally calling in a clear, confident voice to "fire two cod!" or "three soups on-the-fly!" His fellow future chefs were quick with spoken acknowledgment.