Carpentry instructor arms students with relevant knowledge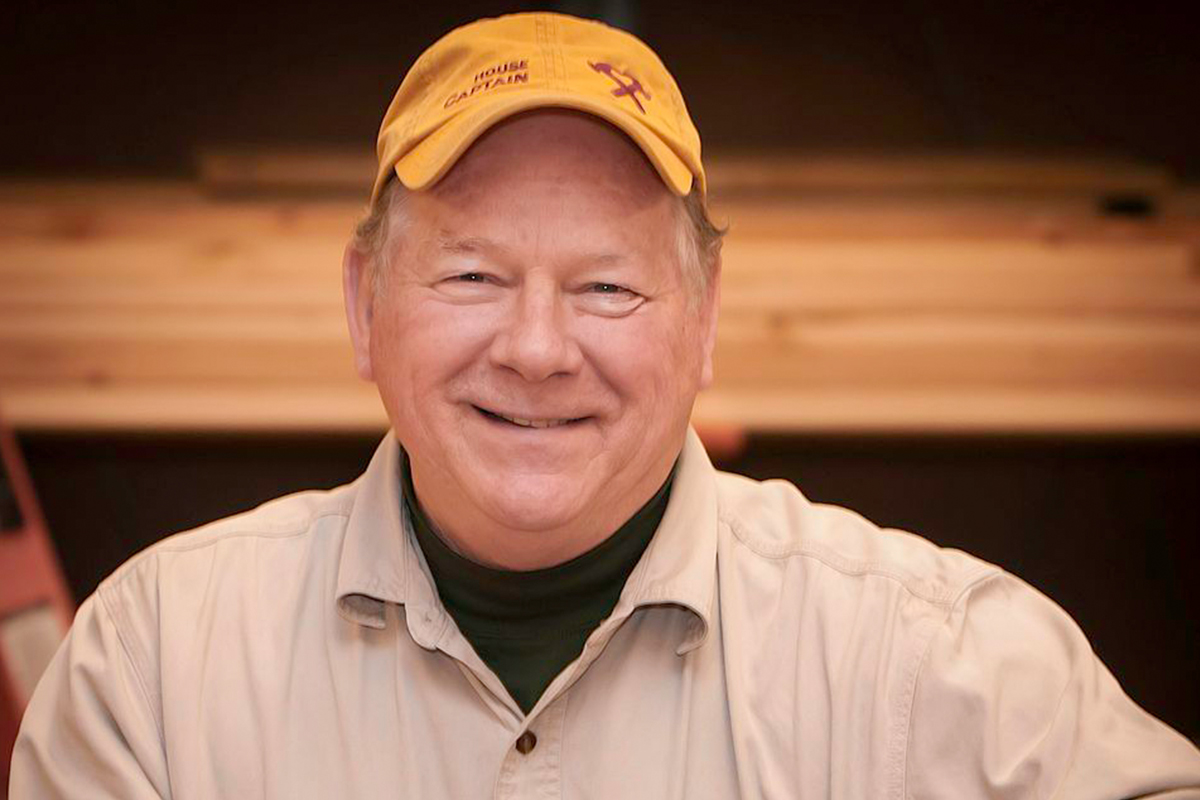 Frank Mestemacher knows carpentry inside and out. He launched a successful career as a carpentry contractor, before coming to Seattle Central's Wood Technology Center. In his 20 years of teaching, his goal is always to translate his expert knowledge to students in a way that is both relevant and accessible.
"I know what is expected of graduates when they start on the job," says Mestemacher, whose master's degree in art also informs his teaching. "I train them to notice little things like screw placement, which helps students stay focused on aesthetics."
This summer, Mestemacher was awarded the 2015 Excellence in Teaching, Learning and Service Award which goes to instructors who demonstrate leadership and excellence.  In their nomination letters, Mestemacher's students reflected on the way his teaching fosters a collaborative community that embraces diversity within his classroom. He encourages his students to avoid underestimating their peers, and pushes them to rely on each other for help.
"Frank's leadership changes the lives of students who are in turn changing the industry," his students wrote. "We've seen people begin the program expecting women or minorities to be of no help and end the program turning to them as leaders."
In his years of teaching, he finds it rewarding to see his students leverage the skills they learn in his classes into great jobs in the industry. This gratification inspires him to do his best to equip all his students with the skills they need to succeed.
"I see the potential in all my students," Mestemacher says. "If someone isn't getting a concept, I can show them other ways to solve a problem that makes sense to their particular learning style. My goal is to make the content as accessible as possible."
He provides his students with real-life projects that allow them to hone their skills while working on structures that serve the community. His students have recently worked on emergency housing for local homeless communities and Tibetan meditation houses. Students also make improvements to the Wood Technology campus.
He also ensures the carpentry curriculum keeps pace with a changing industry. Last summer, he began teaching an optional class on restoration, where his students helped to renovate the historic Washington Hall in Seattle's Central District. He was instrumental in turning the optional restoration course into a required offering in the Carpentry program. According to Mestemacher, this will help train carpenters who are focused on sustainability.