Culinary student wins scholarship at competition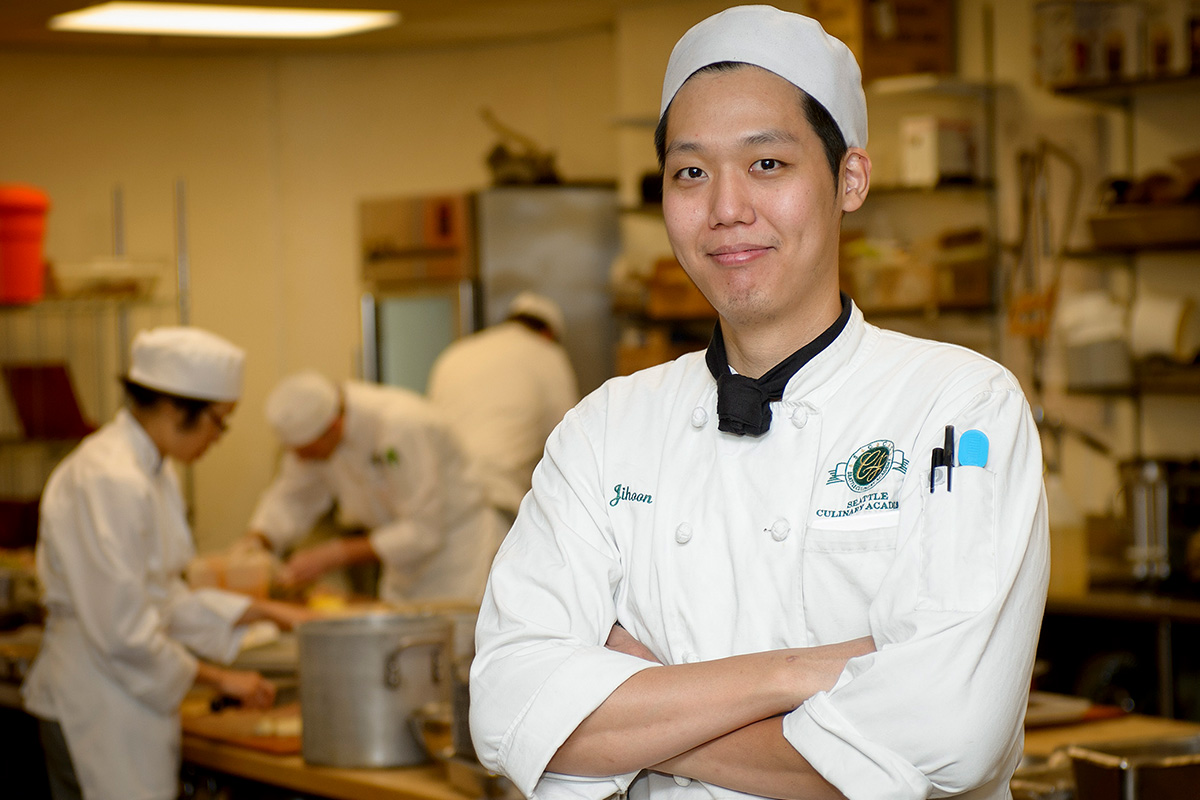 In October, Seattle Culinary Academy (SCA) student Jihoon Sun took home a $750 scholarship for winning first place in a culinary competition at Renton Technical College. He competed against students from seven area culinary schools in the Jeune Commis qualifying competition, which is held at regional, national and international levels and supports and promotes future young chefs by giving them the opportunity to demonstrate their skills. The competition was hosted by Chaine des Rotisseurs, the world's oldest international gastronomic society.
The competition featured a mystery box, where students must quickly transform a basket of ingredients with no prior knowledge into first-rate dishes under a time constraint. Jihoon's winning menu featured pan-seared pork with roasted sweet potato carrot puree, spicy quince demi and braised chard, as well as a butter-poached apple with cherry vinegar and oven roasted tomatoes.
"He is very skilled and had a good idea about what to do with the ingredients," said Seattle Central Chef Instructor Keijiro Miyata, who was also a floor judge at the competition.
Jihoon is unable to continue to the regional Jeune Commis competition due to an age restriction. Chef Miyata is currently looking to fill his place with qualified students at the regional competition in November. Four years ago, a SCA student won the regional and national competitions and competed in the international competition.