From Seattle Central student to Harvard professor: This distinguished alum leads the way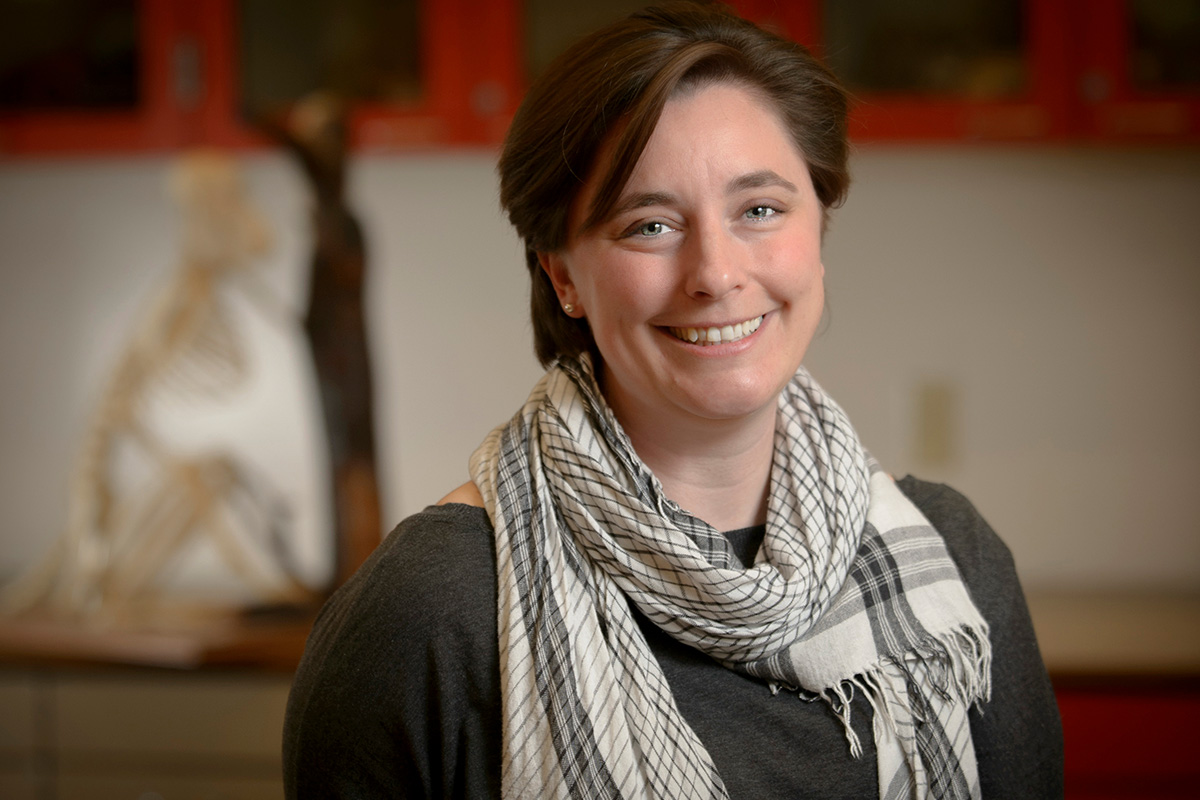 Harvard professor. World–renowned research scientist and scholar. Published author. Those are just a few of the accomplishments of Dr. Katie Hinde, 34. Now she can add another honor to this list: she is the recipient of Seattle Central's 2014 Distinguished Alumni Award. That's right, Katie's stratospheric rise to the heights of academia and science began right here, first as a high school student in the Running Start program, and then in the College Transfer program.
How did Seattle Central contribute to her success? "It was just an incredible atmosphere in which to learn," Katie says. "The students, the faculty, the small classes, and being able to study such riveting topics as anthropology, sociology and Shakespeare. The quality of instruction is equal to any that I have experienced elsewhere."
It was anthropology that turned out to be her true passion. She transferred from Seattle Central to the University of Washington, graduating Magna Cum Laude with a bachelor's degree in anthropology. She continued her studies at UCLA, earning master's and doctoral degrees in the same field, and completed her post-doctoral training in neuroscience at the California National Primate Research Center at the University of California, Davis.
Katie is now an assistant professor of Human Evolutionary Biology at Harvard University, a position she has held since 2011. She is an expert on mammal lactation, where she investigates how variations in mother's milk and behavioral care influence infants into adulthood. As part of this research, Katie directs Harvard's Comparative Lactation Lab, and her findings have been reported in National Geographic and The New York Times, as well as in prestigious academic journals.
"My goal is to do cutting–edge science that improves people's lives. I want to provide answers to questions about mother's milk, and provide mothers better information about this amazing fluid." she says.
That Katie is conducting this research and teaching at arguably one of the most prestigious universities in the world is nothing short of a spectacular achievement, especially given her upbringing. She grew up in a poor but close–knit family in a rural community on Vashon Island. It was art and music, not science and math, which occupied her family.
Her father, Jim Hinde, was a folk singer and a street performer in Pike Place Market for many years. His funeral several years ago drew hundreds of people and earned front–page coverage in the local media. "My father would definitely be proud of where I am today, yet he was always trying to get me to take creative writing classes. It's not often that the scientist is the black sheep of the family," Katie says with a laugh.
Although she works 3,000 miles away in Boston, she is back in Seattle regularly, and recently visited campus for the first time since she was a student, in the late nineties. "This place is really special," she said. "I had some great memories here. Sharing classrooms and conversations with fellow students from all walks of life was foundational to my development. The opportunities that students have here are just incredible."
"It's fantastic that Katie could go from our transfer program to attain a high level of scientific achievement at Harvard. I think she would agree that her education at Seattle Central helped her travel such an immensely successful career path," says Pete Knutson, her anthropology instructor at Seattle Central.