Graphic Design student illustrates label for local brewery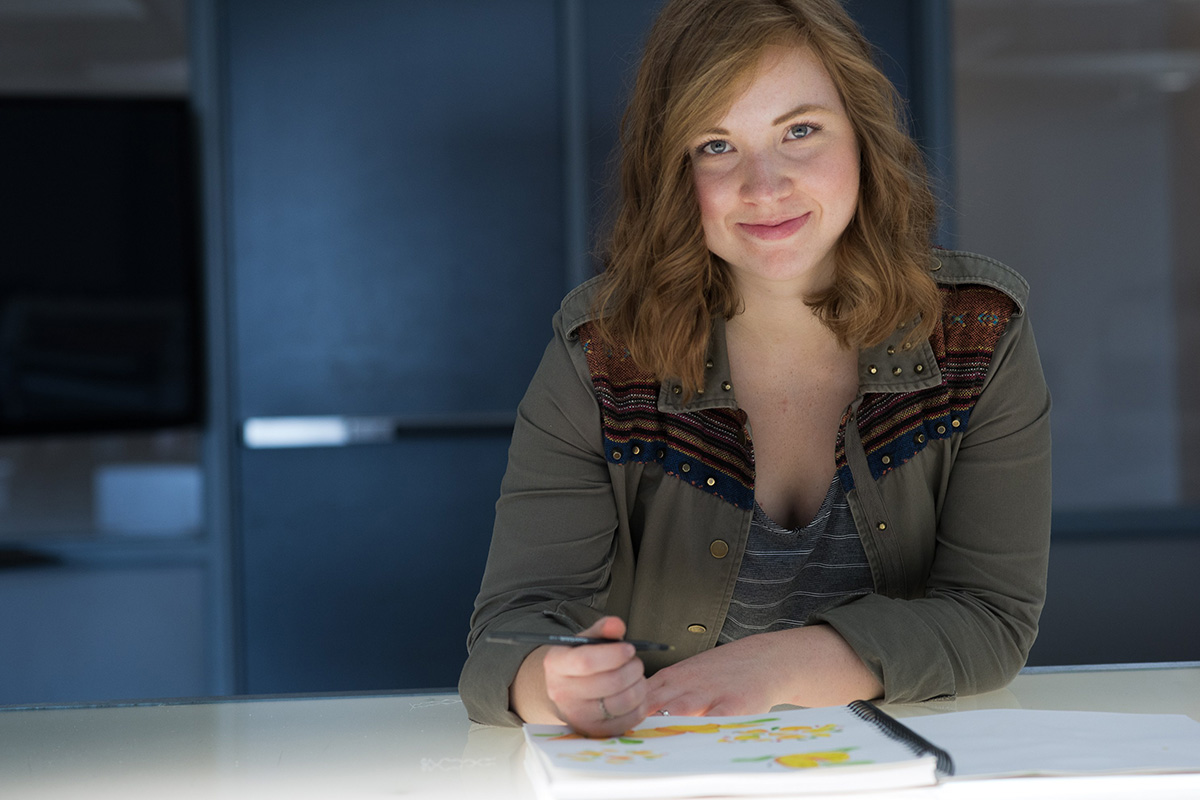 Last month, graphic design student April Stone accomplished something that few students or even professionals ever have – she created a design that was selected as the label for a widely-distributed commercial beer. A representative from Scuttlebutt Brewing Company asked graphic design students in instructor Mark Salverda's special topics class for submissions and ultimately chose April's for its Jarrett's Folly Barrel Aged Cascadian Dark Ale.
"Scuttlebutt gave me a couple bottles of the finished product with my design on them," said April. "I was shocked to see it. It doesn't feel real to see my work on an actual product."
To create her winning illustration of an octopus tentacle breaking out of a compass, April first researched the Scuttlebutt brand. She was inspired by nautical design elements on other Scuttlebutt products and tried to both simplify and elevate them in her illustration.
April, a second year student who will graduate this year, enjoys inventing designs for product packaging and also appreciates illustration. She hopes to get a job at an area company like Starbucks or a creative agency where she can explore these passions.