Instructor empowers students with education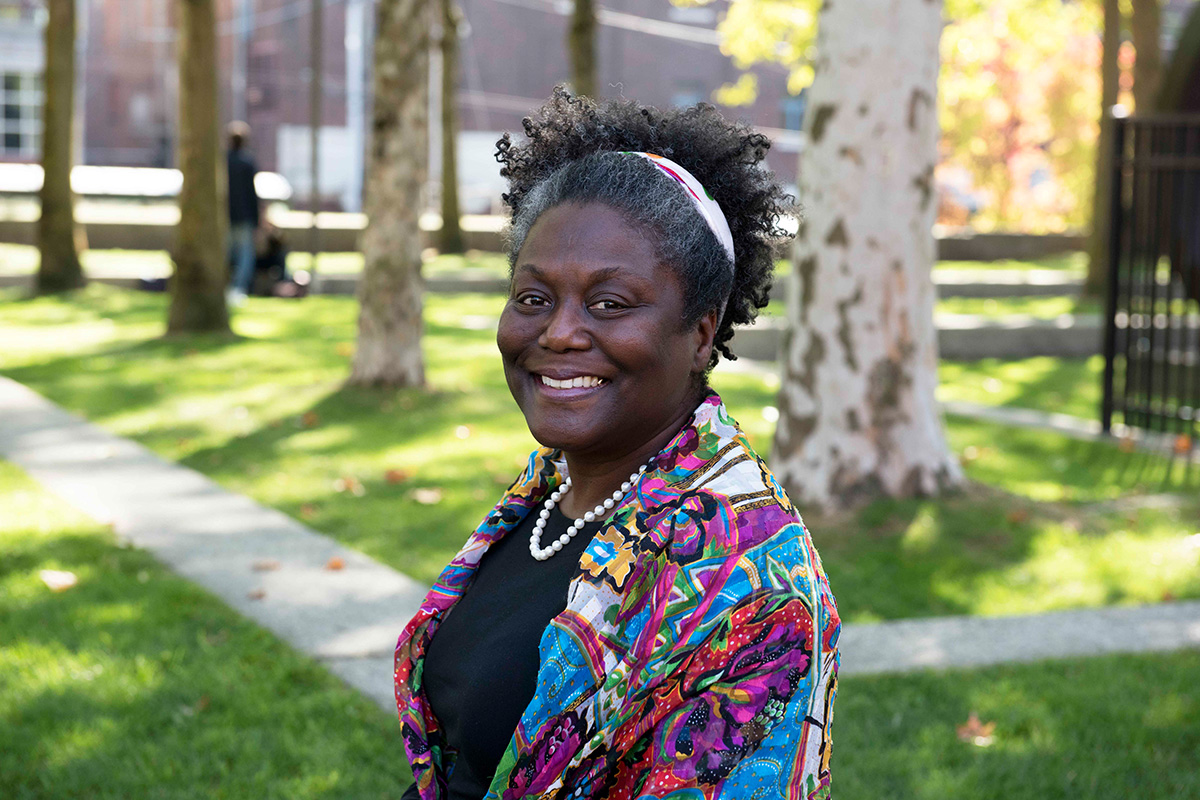 For Applied Behavioral Science (ABS) instructor Valerie Hunt, Ph.D. teaching is more than just helping her students absorb class content to advance their careers. It's about empowering them to transform their perspective and create social change.
"I want all of my students to get great jobs," says Hunt, who has been teaching here since 2011. "But I also want them to liberate themselves and become agents of change. Seattle Central has that legacy and responsibility. I want my students to use their education to create opportunity for others."
From a rural town in Arkansas, Hunt found her own liberation through academia. The first in her immediate family to attend college, Hunt eventually earned a doctorate in political science and completed several fellowships. She has worked throughout her career to address structural, social, economic and political barriers to marginalized groups though research and teaching. She is also dedicated to equipping students with the same kind of liberating education that helps her serve underrepresented communities.
When difficult social issues arise, Hunt encourages her students to respond using the skills they have learned. For example, when a student was frustrated by racial disciplinary bias he witnessed as a middle school student, she encouraged him to critically analyze the issue and investigate policy solutions. The experience inspired him to enroll in a Master of Social Work program at Fordham University this fall with the goal of working in public schools.
This summer, Hunt was awarded the 2015 Excellence in Teaching, Learning and Service Award which goes to instructors who demonstrate high levels of leadership, performance and excellence. In their nomination letters,  both peers and students reflected on Hunt's superior empathy, her excitement for providing robust educational opportunities to underrepresented students, and her role in advancing the ABS program.