Math student finds path to a better future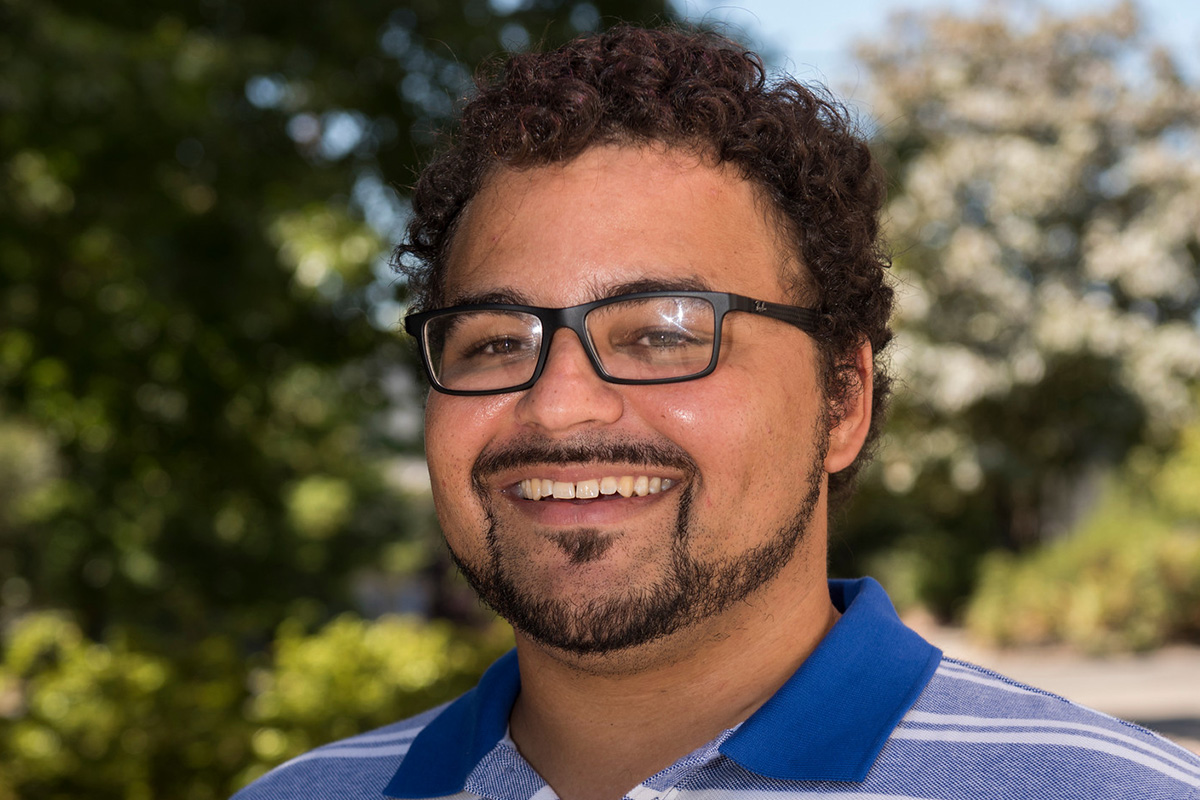 College didn't always seem like a possibility for Mark Bennett. He dropped out of high school to focus on raising his son but soon found himself homeless and battling alcoholism. After he lost custody of his son and at a low point in his life, Mark enrolled in Seattle Central to help get on track. Now, he has reunited with his son, he's sober and he's set to graduate from the University of Washington with a bachelor's degree in Math this spring.
"I was reluctant at first to return to school," said Mark. "At that time, I was thinking about next week, not into the long term. I was in such a dark place."
With the help of YMCA and YouthCare, a services center for homeless youth, Mark enrolled at Seattle Central while still homeless. At first, he felt overwhelmed by his schoolwork and that he didn't belong. This changed when he connected with an academic counselor through TRiO, a student support program on campus, who helped him build his confidence. He finished his first quarter with a 3.3 GPA.
Mark soon discovered he had a talent for math. He joined MESA (Math Engineering Science Achievement), a program that provides academic and transfer support services to STEM majors at community colleges, where he found a supportive group of peers. With this increased confidence, he excelled in math classes at first, and then in physics and computer science courses.
"My instructors instilled in me a passion for math as the language of science," Mark said. "I learned that the nature of a scientist is to keep tackling difficult concepts, so from that point on, I have never tried to run away from rigor."
To help Mark complete college despite having little money, Seattle Central's Foundation provided scholarships that helped him graduate with less financial burden. He earned an associate degree in both physics and in mathematics in 2013, and spoke at commencement that year about the people who helped him through his inspiring journey. Though he's moved on to UW, he still returns to campus to connect with former instructors and he volunteers at Foundation events. He plans to begin his master's degree in Math in the fall.
"The experience taught me that it doesn't matter where you come from or what you're going through. You've just got to put in the work and you can get to a better place," Mark said.