Passion for teaching guides this instructor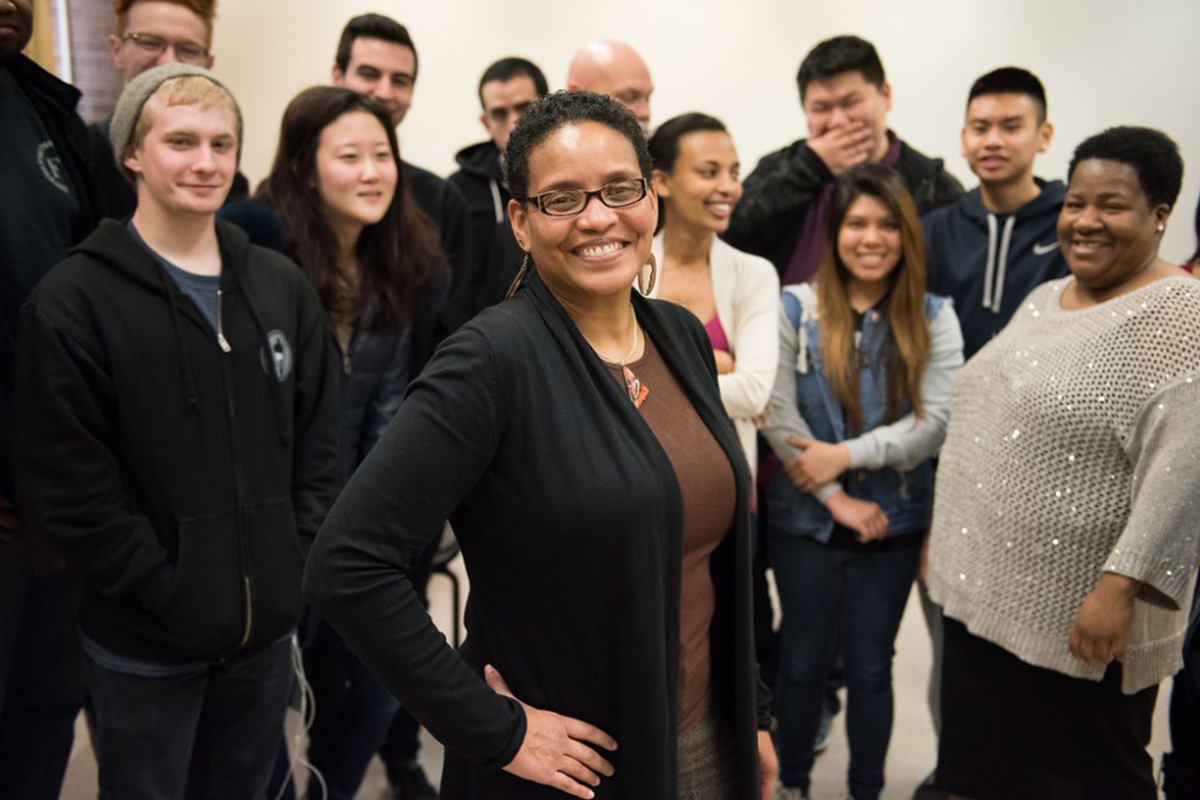 Seattle Central's strength has always been the quality of its faculty, and it's the enthusiasm for her students and for the concepts and information she communicates that makes Marian Lyles such an effective instructor.
"When I walk through those classroom doors, I know that my presence, energy, excitement and passion can have an impact. Students pick up on my passion," Marian says.
During her nearly two-decade tenure at the college, Marian has inspired thousands of students in her communications classes, with many going on to earn bachelor's degrees or find success in other ways. She often sees her former students in the community, and some have remarked how a class they took with her really changed their lives.
"What do I like about teaching? I love the transformation of my students. I remember one student in a public speaking class. He was so afraid to get up in front of class, and now he speaks regularly in the community. I'm really proud of that," she said.
Before becoming a teacher, Marian was a diversity trainer. She would visit academic institutions, nonprofit organizations, city and state governments, to teach them about cultural differences in order to bring employees together.
But Marian was always drawn to teaching. On a trip to Seattle, she remembers gazing at the huge Broadway Edison building on Seattle Central's campus and thinking, "I'm going to teach here one day."
She brings her diversity background into the classroom, where her favorite subject matter is multicultural communication. "You're talking about things that are controversial. Race, gender, sexual orientation, class. But talking about them contributes to better understanding."
"Seattle Central is special due to the diversity of our students. It reflects what is outside of the classroom. Students need to understand themselves in relation to the larger picture, to gain that understanding," Marian says.