Science and Math instructor brings passion for physics to the classroom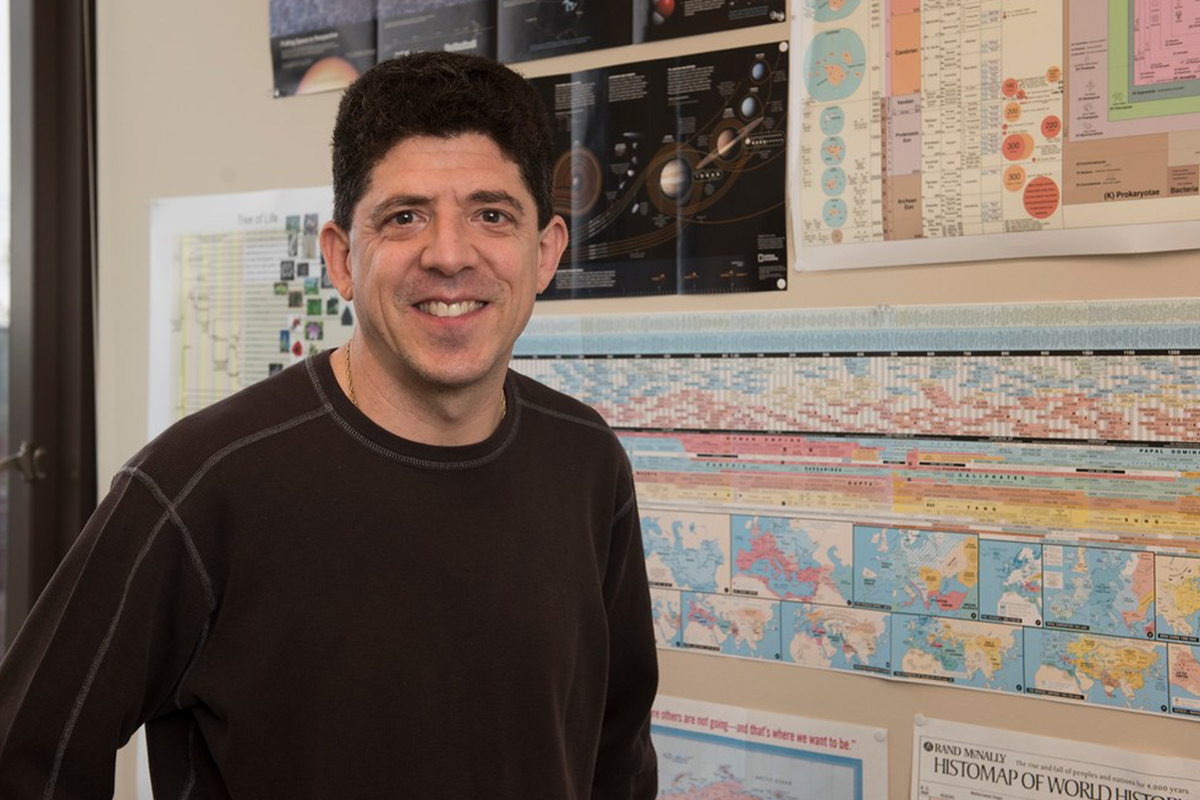 Ricco Bonicalzi fosters an open learning environment to help his students reach their aspirations.
Science and Math instructor Ricco Bonicalzi describes teaching at Seattle Central as his dream job. It's a job he's landed not once, but twice. In his classes, he works to foster the spirit of openness and collaboration that enticed him to return to campus after leaving his teaching position for over a decade.
"When I first came here, the opportunities to connect impressed me the most. You don't get that one-on-one engagement with students as much at bigger institutions," Ricco said.
Ricco initially moved to Seattle to study physics for graduate school at the University of Washington, but felt burned out by his studies. He took a break from school to pursue other interests, before landing at Seattle Central as a tutor, then as a part-time instructor. Through teaching physics and a survey course for non-scientists, Ricco found joy in sparking student's interest in science. The rich interactions he had with his peers and students helped reignite his own passion for physics and inspired him to finish his graduate studies.
For his dissertation, he researched possible deviations from Newton's law of gravity. He then moved to a post-doctorate position with the Pacific Northwest National Laboratory in Richland, Washington, where he researched nuclear-detector development. Near to the end of his postdoctorate studies, a fortuitous opening at Seattle Central caught his eye and brought him back to Seattle.
"I knew about the strong sense of community here," Ricco said. "I don't think I would have returned to teaching at any other school."
Ricco makes a point to ask about his students' aspirations to help guide them toward the next step in their education. He identifies opportunities for students to pursue undergraduate research projects through the Ready! Set! Transfer! program. He also shares insights about his own educational journey, which helps him build connections with his students, and fosters a friendly and open learning environment.
"I want my classes to be a dialogue rather than a lecture," said Ricco, who asks his students to "think out loud" when solving science and math problems. "I want students to work out the patterns in their thought processes that help them get better at whatever they're trying to do – whether in the classroom or outside of it."