Seattle Central design program helps Ethiopian artist chart rewarding career path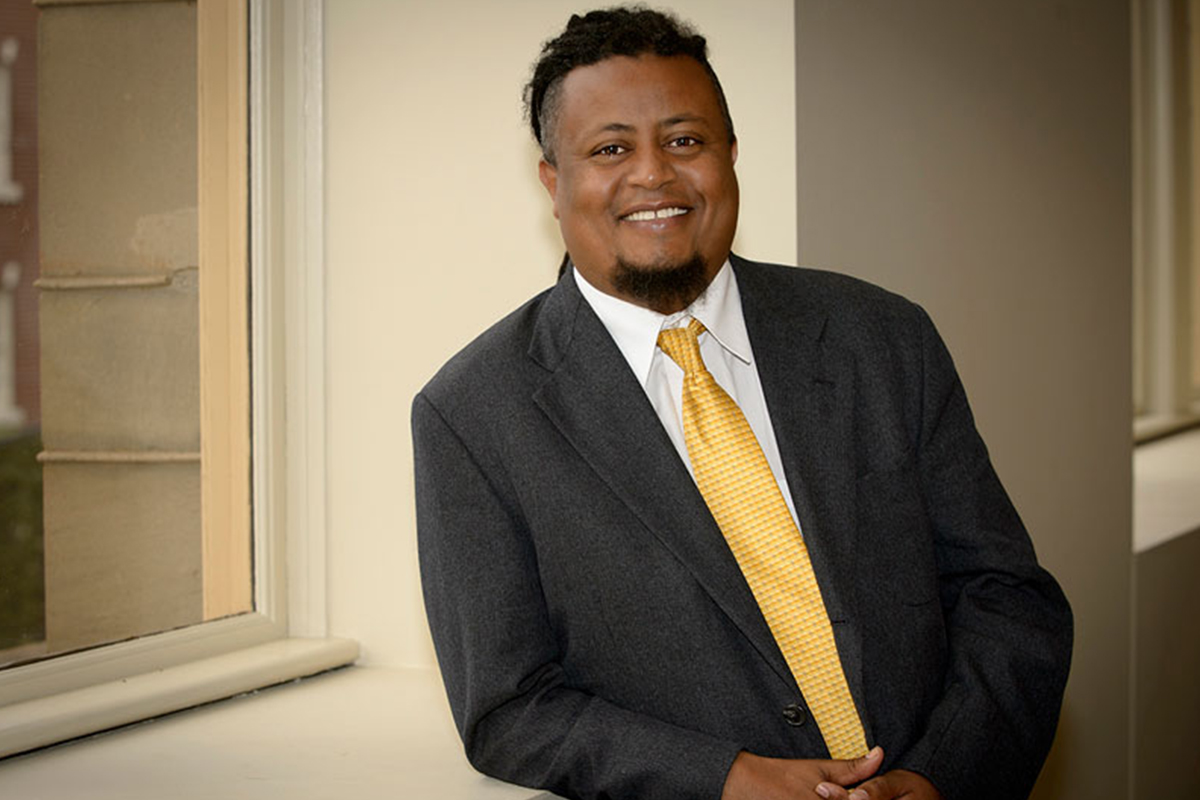 When Yadesa Bojia immigrated to Seattle from the East African country of Ethiopia, he was unsure what to do with his life. Passionate about art, he struggled to translate this into a viable and sustaining career. Now, thanks to his education at Seattle Central College, he is a successful professional painter and graphic designer who is internationally recognized for designing the African Union flag.
Yadesa earned an accounting degree from his home country, but he had written off the possibility of returning to school. That changed when his girlfriend (now wife) enrolled in classes at Seattle Central, inspiring Yadesa to do the same. Without a particular goal in mind, he decided to take a Graphic Design class, and he suddenly found his calling.
"The subject connected with me as an artist," Yadesa says. "I found the instructors very engaging and I was encouraged to give my own opinion."
The portfolio he created and the associate degree he earned in the Graphic Design program unlocked  rewarding opportunities in his field. He worked on design projects for a variety of clients, including the Pacific Science Center, Seattle Pacific University and Colors NW Magazine. He is now a graphic designer at the University of Washington.
In 2010, Yadesa earned an incredible honor:  his flag concept was chosen from over one hundred entries to represent the African Union, a federation of 54 African nations. He first learned his design was selected from a TV show. "I was just watching Larry King (on CNN), and there it was. I couldn't believe it.
Yadesa is also dedicated to improving his community. He serves as the creative director of a non-profit called Ethiopia Reads, which aims to boost literacy for Ethiopian children, and continues to emphasize the importance of education to children in his home country.
His connection to Seattle Central remains strong; Yadesa returns each year to judge an annual portfolio show for second-year Graphic Design students, where he gives advice and draws inspiration for his own work.
"Seattle Central is a place where careers start. The program allowed me to translate my art into design. Now, I have my own style and I create new things with the concepts I learned," Yadesa says.
For more information about Yadesa and his work, visit his website.