Student advocate for people living with HIV/AIDS finds opportunity at Seattle Central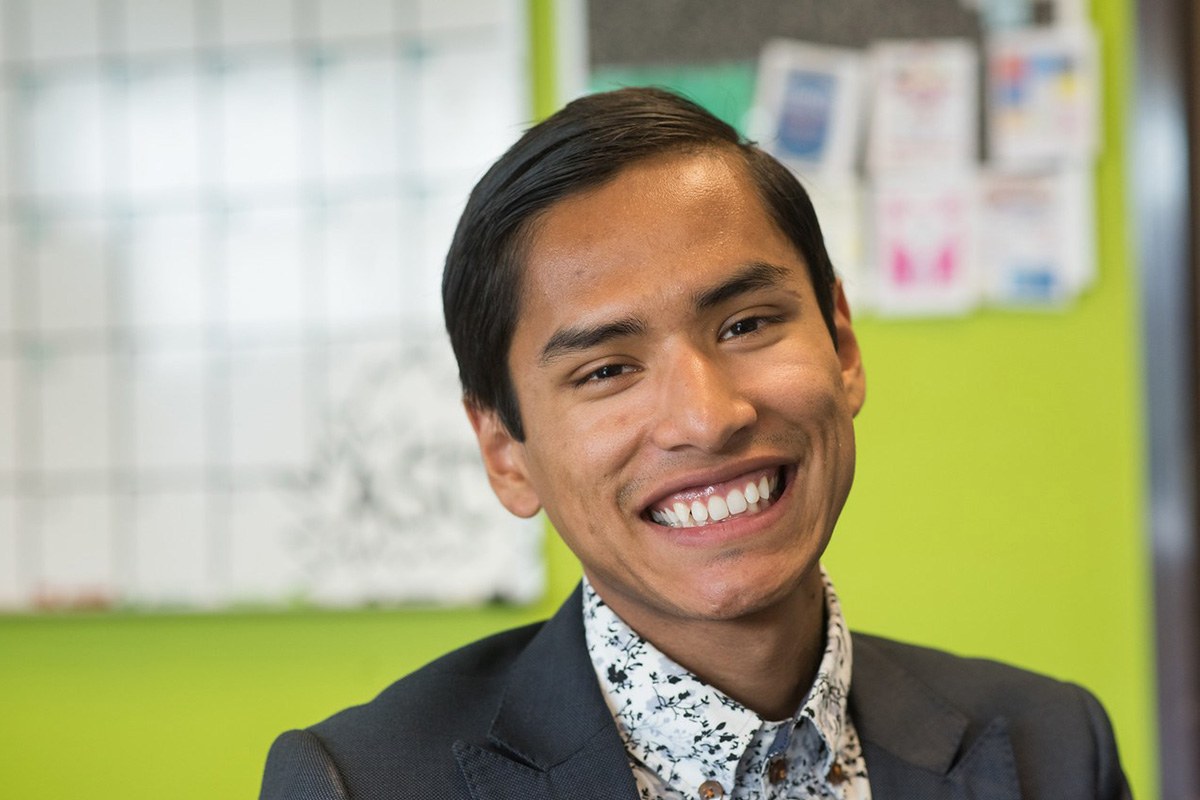 When Manuel Venegas moved from Moses Lake to Seattle, he realized that working retail jobs was keeping him from his life's goal – to serve his community. When he started classes at Seattle Central, he found a space to pursue his higher education that supported and nurtured his role as an HIV/AIDS advocate.
"Going to school here allowed me to continue to connect with the community that I was already a part of," said Manuel, who has volunteered at nearby Lifelong AIDS Alliance for over two years.
As a person who is HIV-positive, Manuel works diligently to advance the conversation about HIV/AIDS research, as well as to encourage both minority and youth engagement. He is a Youth Scholar with the National Minority AIDS Council, serves on the defeat HIV Community Advisory Board at the Fred Hutchinson Research Center, and was recently appointed by Mayor Ed Murray to the city's LGBT Commission.
At Seattle Central, he found a platform to share his passion. As a student in TRiO, a support program on campus that serves underrepresented students, he took part in a forum about college affordability with Senator Patty Murray. He also served on a campus Sustainability Council, where he emceed the college's first Climate Action Festival.
In class, his instructors encouraged him to share his knowledge and advocacy with his peers. For a Medical Anthropology class project, Manuel conducted research on the impact of HIV in Seattle. He attended a research conference, delved into the history of the disease, and ultimately shared his experience and findings with his peers.
"I was encouraged to interweave my personal experience with the research I was doing," Manuel said "A lot of people aren't informed about HIV. It was great to have an opportunity to share my experience with my peers."
Manuel recently graduated with Associate in Business and is now pursuing his bachelor's degree in International Business with an emphasis on Economics at the University of Washington. He hopes to apply his background in advocacy toward solving public health disparities on a more global scale.