Nursing program helps single mom transform her life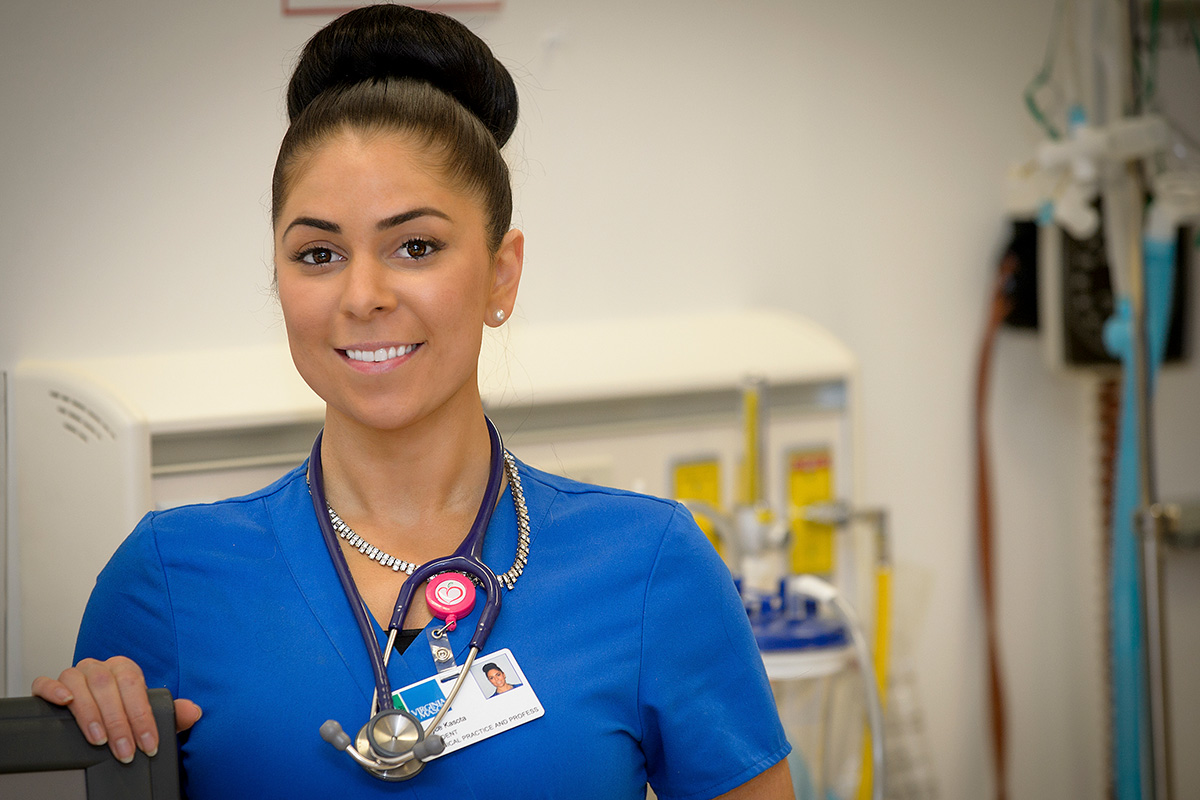 For nursing student Bryce Kasota, the path to higher education has been a trying journey. She has had to take time off to raise her daughter while working several jobs. But this spring, Bryce's sacrifice will finally pay off. She is on track to graduate with honors, earning an Associate Degree in Nursing offered in the Allied Health Division.  Her perseverance and positive attitude are reasons why she is Seattle Central's 2014 Transforming Lives Award nominee.
A young mother before she had finished high school, Bryce didn't believe that she was capable of doing much with her life. She didn't do well in high school and lacked confidence in herself. What inspired her to enter college and pursue a nursing career was a nurse she met through a public health program called Best Beginnings. She helped Bryce escape an abusive relationship and assured her that she could be a great mother to her infant daughter.
"I was at rock bottom and she helped me believe in myself as a mother," Bryce said. "I want to be able to help others like she helped me and set an example for my daughter. I want to be able to show people that if I could pull myself up, then they can, too."
Inspired to pursue a career in nursing, she was attracted to Seattle Central's Professional and Technical programsspecifically for the diversity of students and accessibility to her as a non-traditional student with a lot on her plate. She continues to be motivated by the variety of opinions and students she encounters in the program and is proud of the diversity of her nursing peers.
At Seattle Central, she has flourished because of the support of caring advisors, instructors and a diverse community of peers. She is a member of Phi Theta Kappa honor society and has maintained a 3.9 GPA. She also receives support from Basic Food, Employment and Training (BFET), a WorkForceprogram that provides funding assistance to eligible students, which helps her pay for school and child care for her now 11-year-old daughter.
"Seattle Central is the best school I've ever attended. They are used to working with students who already have jobs and families, which was so helpful for me," said Bryce. "Instructors go above and beyond to make sure we become amazing nurses."
Last month, Bryce was honored for her achievements by the Trustees Association of Community and Technical Colleges at the annual Transforming Lives Award Dinner. This award recognizes current or former students whose lives have been transformed by attending a Washington state community or technical college.