Student research exchange sparks dialogue and insight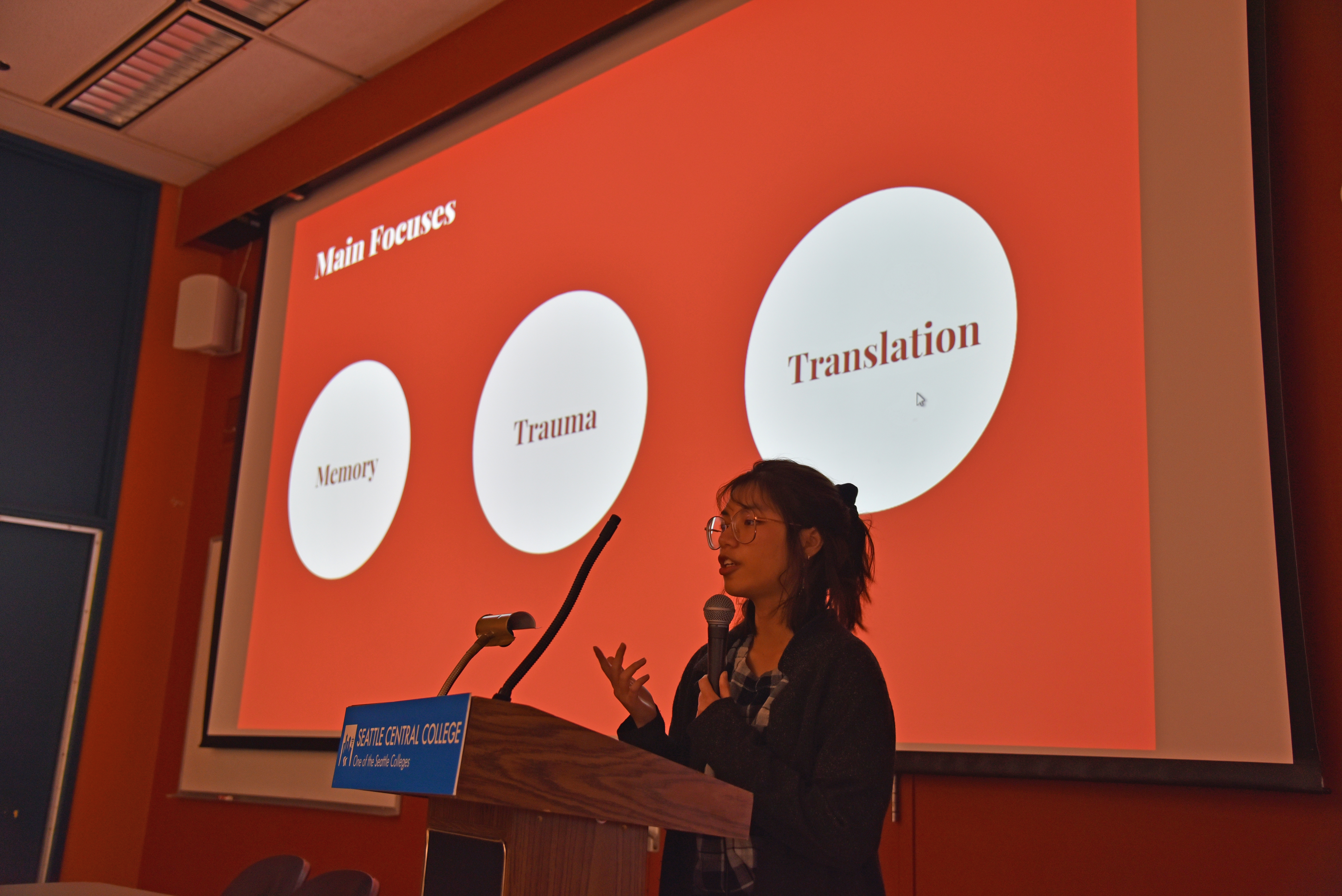 Seattle Central College held its first SCC/UW Comparative History of Ideas (CHID) student research exchange on March 6, sparking deep dialogues on issues of equity, social justice, and historic oppression.
The Arts, Humanities & Social Sciences division at Seattle Central College sponsored and hosted the event, in collaboration with the University of Washington.
Presenters Eurie Dessie, Greg Park, Truc-Thuy Lam Ho, Brissa Romo Perez, Emma Bennet, and Aleehan Halim Ansari shared their planned research projects and fielded questions and feedback from an attentive audience of students and faculty. Their topics ranged from an analysis of hip hop's history and influence in fashion to the role of technology companies in gentrification.
"Our students' critical thinking and insightfulness is on par and in-line with the senior CHID presenters. The synergy and academic generosity was a sight to behold. SCC faculty and CHID employees were delighted by the event, as was I," said Kate Goltermann Krieg, associate dean of Arts, Humanities, and Social Sciences.
The CHID program at the UW is an interdisciplinary program that examines how ideas relate to their cultural, historical, and political contexts.
The division is planning another research exchange in spring quarter focusing on sociology and communications topics.