Culinary academy helps bring local chef's career to new levels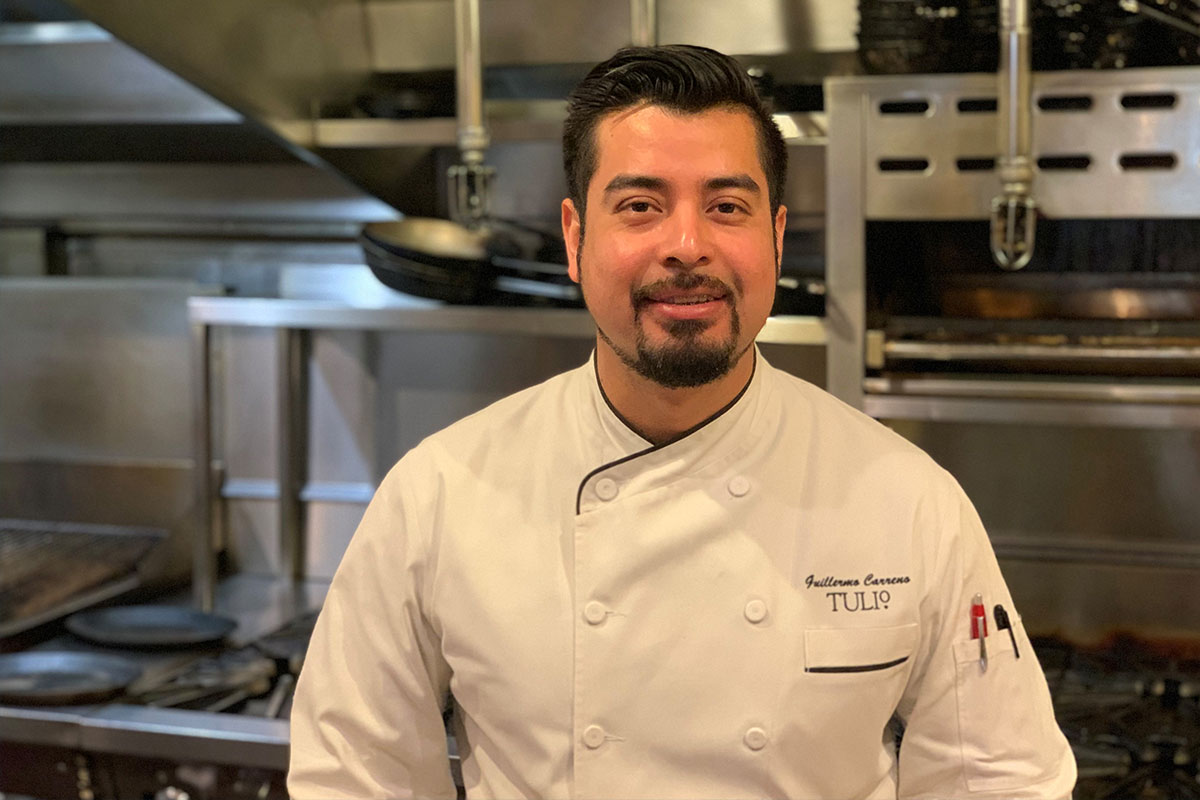 From the first time Seattle Central alumnus Guillermo Carreño walked into renowned Seattle restaurant Tulio, he vowed to one day become one of the restaurant's top chefs. Currently the chef de cuisine at the restaurant, Carreño credits his experience at Seattle Central's Culinary Academy for preparing him for his career.
Carreño came here from Oaxaca, Mexico, and he used his experiences in kitchens there to land a job as a line cook. After a few years, he applied and earned a position at Tulio as a weekend brunch cook. He quickly rose through the ranks and eventually was promoted to sous chef.
"I was learning a lot but felt like I was missing something," Carreño said. "At that time, I realized people would ask me why we would do certain things the way we did but I didn't have an answer."
To advance his skills, Carreño enrolled in the Seattle Culinary Academy. For the first few quarters in the program, he balanced school and work, but the intensity of the program meant he eventually had to leave his position.
"Though it was hard to leave my dream job at Tulio, when I was available to focus more on school, I took advantage of everything school had to offer," Carreño added. "I started participating in competitions and culinary trips."
In 2017, Carreño traveled to Spain with Seattle Culinary Academy Chef Instructor Varin Keokitvon and competed in the international food competition "Cooking with Truffles," sponsored by the Government of Castilla and Leon in Soria, Spain. He never imagined competing in a culinary competition abroad and was proud to represent Seattle Central.
After graduating, Carreño was offered the chef de cuisine position at Tulio – the second highest role at the restaurant.
"All the tools I learned in school I've applied here," he said. In his role, he mentors other cooks and shares his knowledge with them. In the future, Carreño wants to open up a restaurant and serve Oaxacan food.
"This is what I love to do – make people happy through food. That is why I love to cook," he said.