Alum rediscovers interest in fashion through Apparel Design program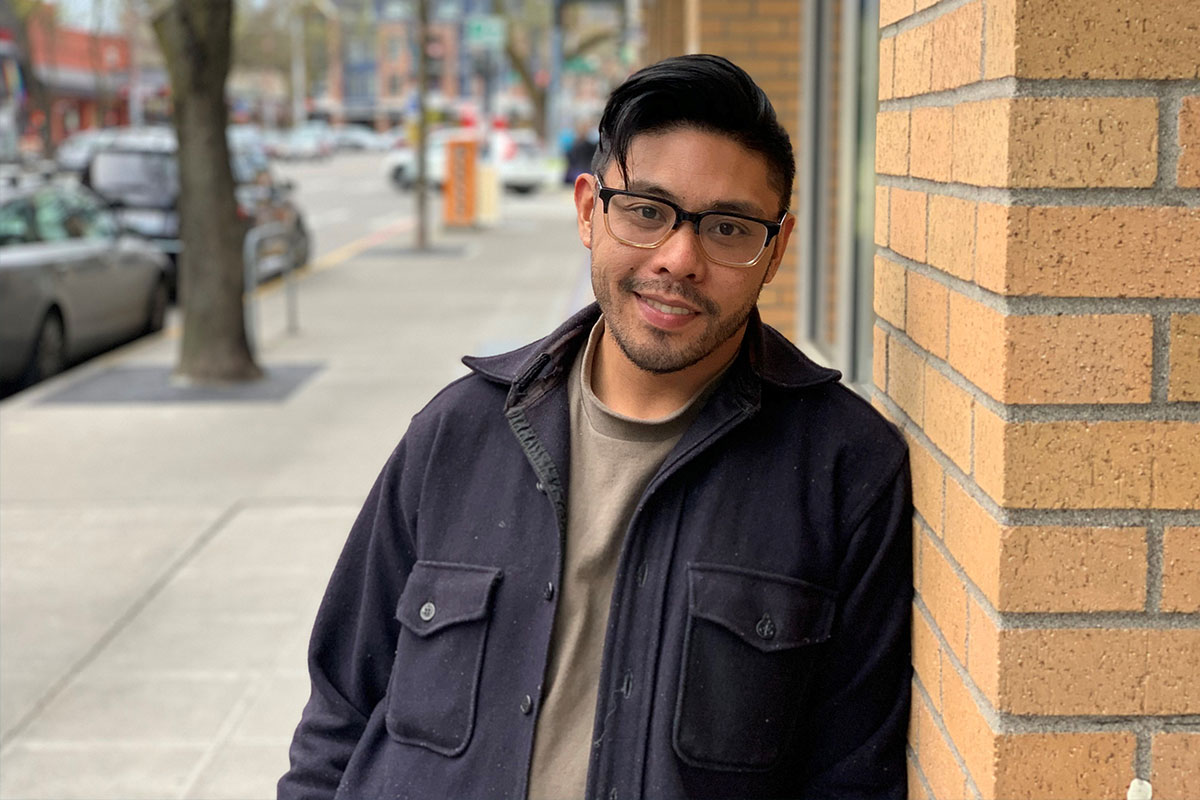 Like most students, Seattle Central alumnus Kevin Dofredo was unsure about which direction to take after college.
During his educational career, he explored many options while he worked toward his associate and bachelor's degrees, such as business, technology and neurobiology. However, the guiding opportunity came when his job contract with Microsoft expired. With more free time in hand, he rediscovered his passion for fashion and came back to Seattle Central to enroll in the Apparel Design and Development program.
"Fashion has always been a big part of my life," Dofredo said. "Aesthetics and having to present yourself was always really important to me, especially being a break dancer growing up – how you present yourself was everything."
After completing the program in 2017, Dofredo began working at Tommy Bahama as a color coordinator and junior print designer. He creates color palettes each season, converts all the colors into all the different color spaces, and creates designs for fabrics. Dofredo is able to merge his interest in technology and fashion in his role.
Dofredo is grateful for the experienced he gained at Seattle Central and hopes to continue to build on what he started, such as his women's clothing line, (a)SOH or "A Sense of Hope."
"The program turned out to be really challenging, and I think that is what sparked me to continue, because I realized that even if you master one skill, there are always so many other skills to develop," he added. "I don't think there would've been anything else that could've prepared me to be in the field."