The Seattle Central Griot - Nov. 7, 2019
A message from the President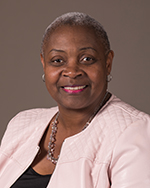 Now that the leaves are leaving the trees and the weather turns cold, I'm reminded that this is also the season of harvest and gratitude. 
Living in the city, we don't experience the joys of the harvest, seeing months of hard labor condensed into sacks of grain and bushels of apples. But this month we experienced the product of years of work to make our college better and more accessible, as we welcomed the visit of the team from the Northwest Commission on Colleges and Universities for our seven-year accreditation review.
The team spent three days meeting with staff, faculty and students to gauge our progress in meeting the goals of our last accreditation. Their visit was preceded by months of work on a self-evaluation report that looked at everything from student achievement, to college governance, to how we collect and share data.
They shared their preliminary commendations and suggestions for improvements, and they were fair and objective. Among those:
Our faculty go beyond the call of duty to help students succeed
Our co-locations are modern and a model for how to train students for employment
We need to improve students' access to information about degrees, certificates, and learning outcomes
We need to provide safer and secure facilities, especially during nights and weekends
We expect a draft report from the NWCCU in a few weeks. I plan to visit the commission in January to respond to further questions. We will receive their final decision on accreditation in February.
I am grateful for the efforts of the accreditation team to prepare materials and plan the visit by the NWCCU. It was a tough ask, and they delivered with flare.
I am grateful to our faculty and staff, who demonstrate every day their commitment to the success of our students and to the betterment of our community.
I am grateful to be able to lead this college and to serve and represent all of you in our region and nation.
Most of all, I'm grateful for our great students, who sacrifice so much to study with us to grow, succeed, and make a difference in the world.
Thank you, and keep up the great work.
Sheila
---

Key card conversion delayed
This summer, we announced that the college will be upgrading security by installing new key card readers in all the perimeter doors at the Broadway Edison building, and issuing new key card IDs for staff and students.
During the beta tests at Seattle Maritime Academy and the Wood Technology Center, we discovered a software issue that prevented the old and new system from communicating. We are working with contractors to remediate the issue.
We hope to get it resolved before winter quarter but we may be pushed into a spring time schedule. We will send out more information soon about how and when you can expect to receive your new key cards to access the building. 
---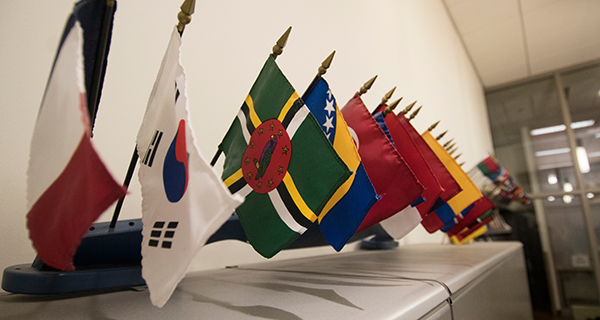 Seattle Central relaunches Global Competency Certificate Program
Students and staff at Seattle Central College now have another option to develop their ability to understand, learn from, and work with people from diverse backgrounds and cultures.
Starting this winter, the college is offering a Global Competency Certificate (GCC). The program is a 10-week module open to students, staff, and faculty. It is designed to provide the structure and space to explore world cultures, examine issues of global significance, and to interact with people from diverse linguistic and cultural backgrounds.
For more details, visit https://seattlecentral.edu/programs/college-transfer/degrees/global-studies/global-competency-certificate
---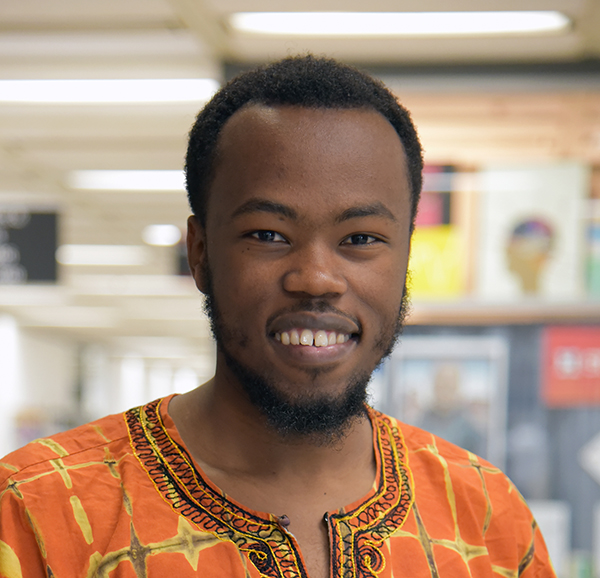 STEM student presents research at Fred Hutch Symposium
Emery Rwigamba, a Seattle Central College MESA student pursuing an associate degree in microbiology, was invited to present his research at the Oct. 11 Fred Hutch United Symposium 2019. 
His presentation explored research on the viability of using dry blood spot samples to extract DNA and RNA from chronic myeloid leukemia patients for analysis and testing. Dry samples are much cheaper to collect and transfer than tubes, which could make these tests more accessible and affordable. 
Emery is an international student from Rwanda, who plans to continue his studies with a bachelor's degree and to eventually apply for medical school.
To learn more about Emery, read his story in Newscenter.
---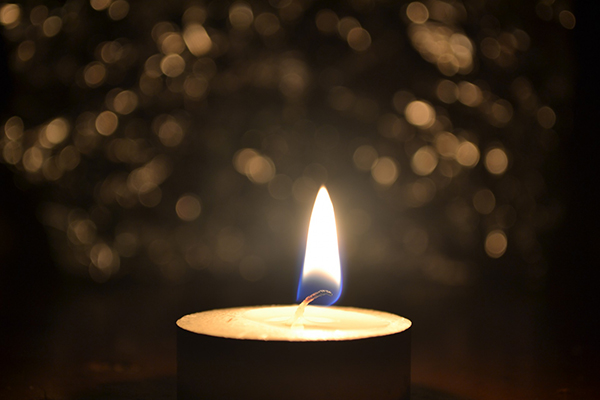 New protocols for dealing with the death of an employee
The loss of a colleague is a difficult and confusing experience. Every group and organization struggles with how to process the event and how to share important information about that person with others.
Seattle Central administrators and staff have created a set of protocols to ensure the college shares that information consistently, with respect for the deceased, the grieving process, and the privacy of the person and their family.
 
When Human Resources or the manager/director of the deceased employee are notified of their passing, Human Resources will first confirm the sad news, then handle the benefits and payroll process for family and beneficiaries.
 
Human Resources staff will meet with the immediate team of the employee who has passed away to encourage them to take care of themselves and utilize Employee Assistance Program counseling. They will encourage staff not to discuss personal medical information of the deceased, to protect their privacy.
The manager/director of the deceased employee's program/department will send an email to the people who worked with the employee, celebrating the employee's service, and if available, sharing memorial information. The Communications and Marketing office is available to help with the drafting and distribution of the message. Please note the message cannot include a request to raise funds.
If available, the employee's program/department may choose to hold their own internal memorial service and invite others within the college to join.
For more details, contact Human Resources at 206.934.4017 .
---
Kudos wanted
Do you have employees or colleagues who are doing great work and should be recognized? Have you achieved a great personal milestone, or climbed a tall mountain? Do you know someone who consistently provides great customer service? 
Please send us a note about it, so that we can share the good work here with your colleagues and friends.