The Seattle Central Griot - Feb. 24, 2020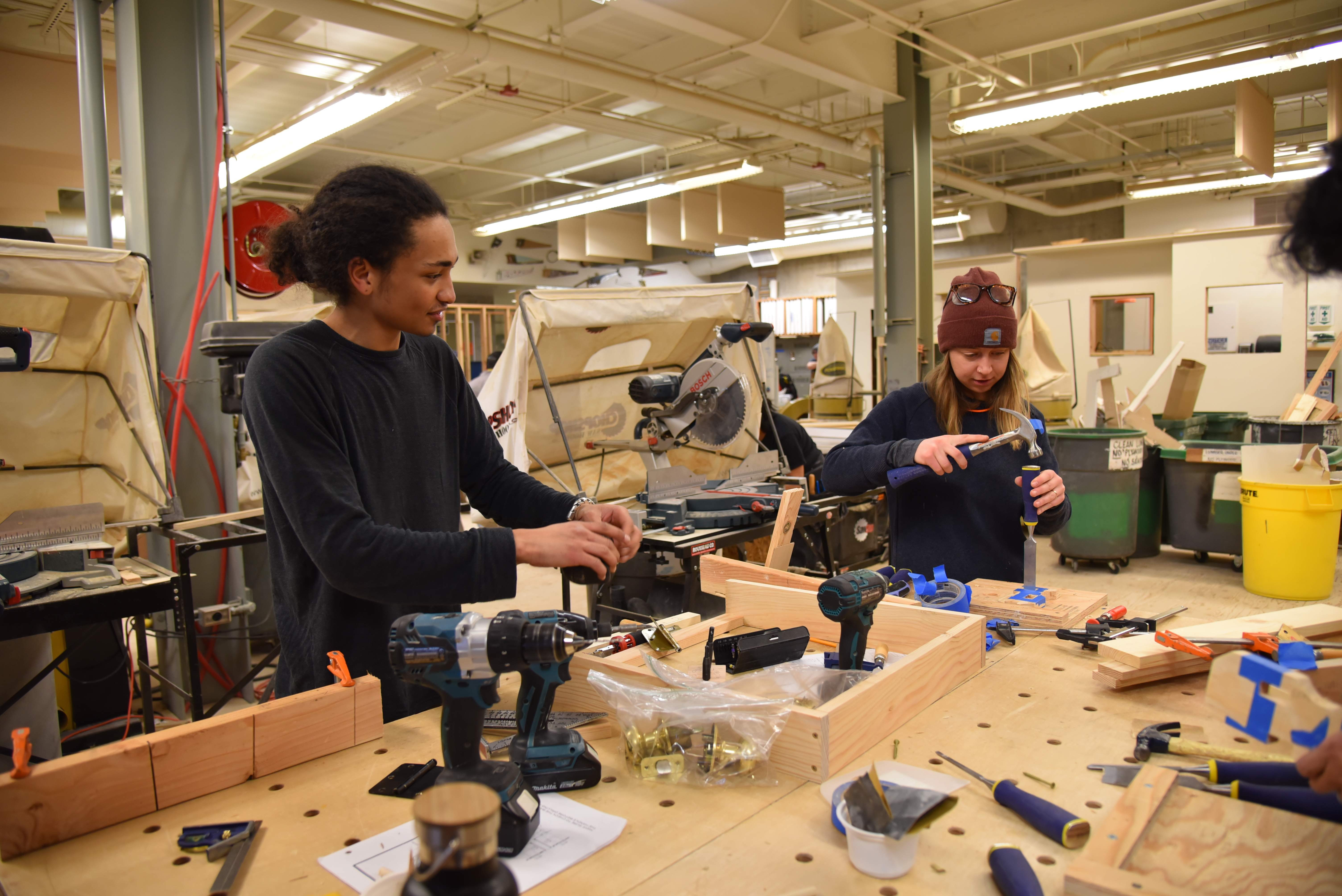 A message from the President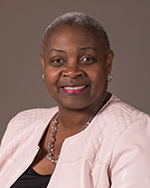 Seattle Pathways is our effort to make it easier for Seattle Central College students to choose a program of study and to earn a degree or credential, quickly and efficiently. Seattle Central College is centering our Pathways work on removing the systemic barriers that keep our students from succeeding in their education, particularly for students of color.
We have spent the past year organizing the committees and workgroups that will propose changes and reforms to how we communicate with students, monitor their progress, and ensure that they are learning. This year, they will get down to implementing the tactics, processes, and the monitoring mechanisms to gauge progress. 
 
I'm glad to share with you one of those tactics: our new Seattle Central Pathways website. This tool will help us to provide you with more current information about Seattle Pathways, ways to get involved, and resources for additional learning. It is a work in progress, but please take few minutes to check it out, and remember to set up a bookmark in your browser.
We will also rely on this newsletter to share timely news and events related to Seattle Pathways.
 
Seattle Pathways can only succeed when all of us are engaged, at every level of our institution. I encourage you to participate and to contribute to this historic effort.
---
News
Bells will mark 400 years since the start of slavery in the US
As part of Black History Month, we are encouraging staff, faculty, and students to pause their day for a minute at noon on February 25, and ring a bell four times in remembrance of the 400 years of the arrival of the first ship to North America bringing enslaved African people.
On Aug. 25, 1619, a ship arrived in Chesapeake Bay bringing a group of about 30 people to be sold as slaves in the English colonies. It took another two and a half centuries and a civil war to end slavery in North America.
---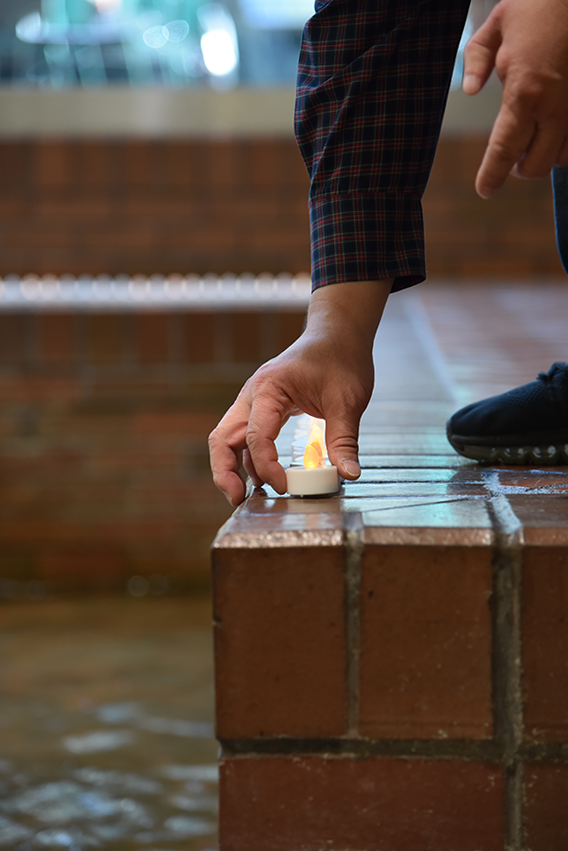 Remembering Japanese internment during WWII
Last Wednesday, Students, staff, and faculty commemorated the anniversary of the World War II executive order that led to the imprisonment of thousands of people in the West Coast of the United States because of their Japanese ancestry.
About a third of the students of Broadway High School - the school that sat on the site of today's Seattle Central College - were affected. The annual ceremony features the reading of the names of each student, and the lighting of a candle in their honor. The candles lined up the border of the Atrium decorative fountain.
"One of the names we will be reading includes my father," said Tom Ikeda, Executive Director of Densho, a Seattle organization that preserves the history of the WWII incarceration of Japanese Americans. He spoke briefly at the ceremony.
Executive Order 9066 by President Roosevelt on February 19, 1942, authorized the relocation and internment of 120,000 people of Japanese descent, the majority of them American citizens.  
---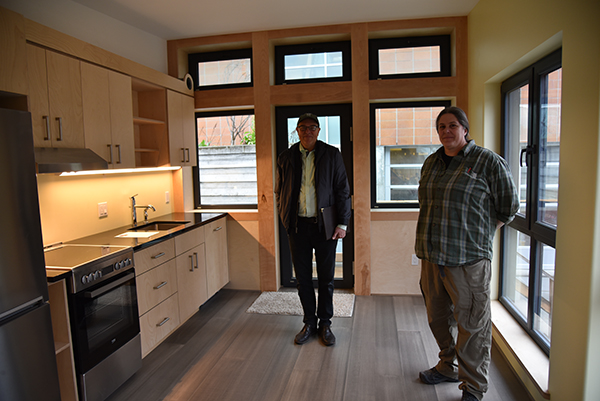 Mini house gives carpentry students experience in green construction
Can carpentry change the world? At Seattle Central College's Wood Technology Center, it can make housing that uses less space and consumes less energy, which is a great first step.
For the past two years, carpentry students at Seattle Central College have a participated in a demonstration project to build a small footprint house that uses solar generation, airtight construction and insulation, and heat recovery features to effectively live off the grid.
The mini-ZEPH "Zero Energy Passive House" is a collaboration between faculty and students at the Wood Technology Center and architect and passive house consultant Joe Giampietro. The 400-square foot house is designed to meet Seattle building and zoning codes for accessory dwellings – the fancy name for mother-in-law or backyard cottages.
"It was nice to be part of something new that's on the frontier of modular, green housing," said Harrison Houser," a Seattle Central College student who worked on the project.
To learn more, read the longer version of this story in Newscenter.
---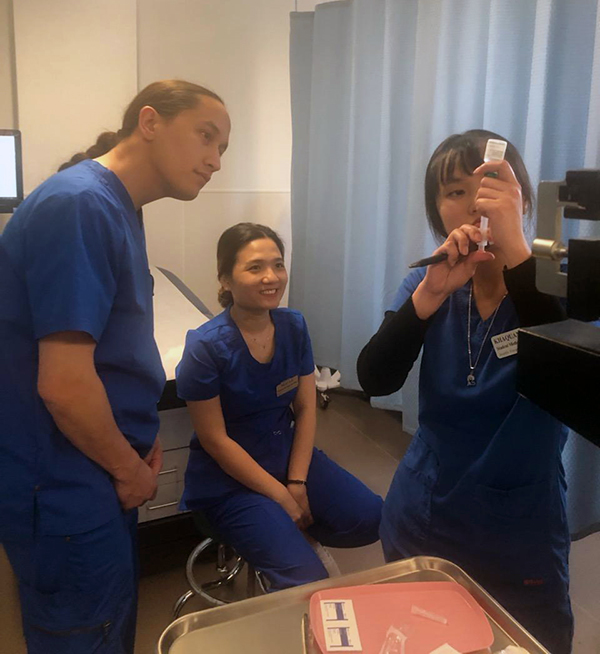 Medical assistant apprenticeship opens doors to health care careers
When you think of an apprenticeship, the jobs that come to mind are usually carpenter, plumber, electrician. But medical assistant?
Since the fall of 2019, Seattle Central College has been the home of an experiment in medical services training. The new MA apprenticeship prepares students to support medical doctors and staff in patient care, providing class instruction, mentoring, and experience in the field.
Students in this apprenticeship attend school one day a week at Seattle Central College's Health Education Center, at the renovated PacMed Tower complex on Beacon Hill. They spend the next four weekdays working in a Kaiser Permanente medical facility, under the tutelage of a medical assistant mentor.
All of their tuition and materials are covered, and students earn full pay and benefits for their work hours. 
"Everything here goes hand in hand," said Toya Moore, director of the MA program at Seattle Central College. "Students get the education they need and real life experience as well."
After the students graduate from the program and pass a national certification exam, they are guaranteed a two-year job contract as a medical assistant. They also have access to financial support to pursue more training or to specialize in a different medical services field.
For more information, read the longer version of this story in Newscenter.
---

Kudos
•    Adria Harris, director of Workforce Retraining, has been elected as vice chair of the Seattle Central College council. She will be taking a lead role supporting the chair, developing the council meeting agendas, conducting meetings, ensuring input from constituencies, and other duties.
•    Astro Pittman, a Seattle Central College student and the editor in chief of the Seattle Collegian, was recognized for his achievements at the annual Transforming Lives dinner on Feb. 17. Astro was one of 34 students from across Washington state nominated for the Transforming Lives award by the Association of College Trustees