The Seattle Central Griot - April 24, 2020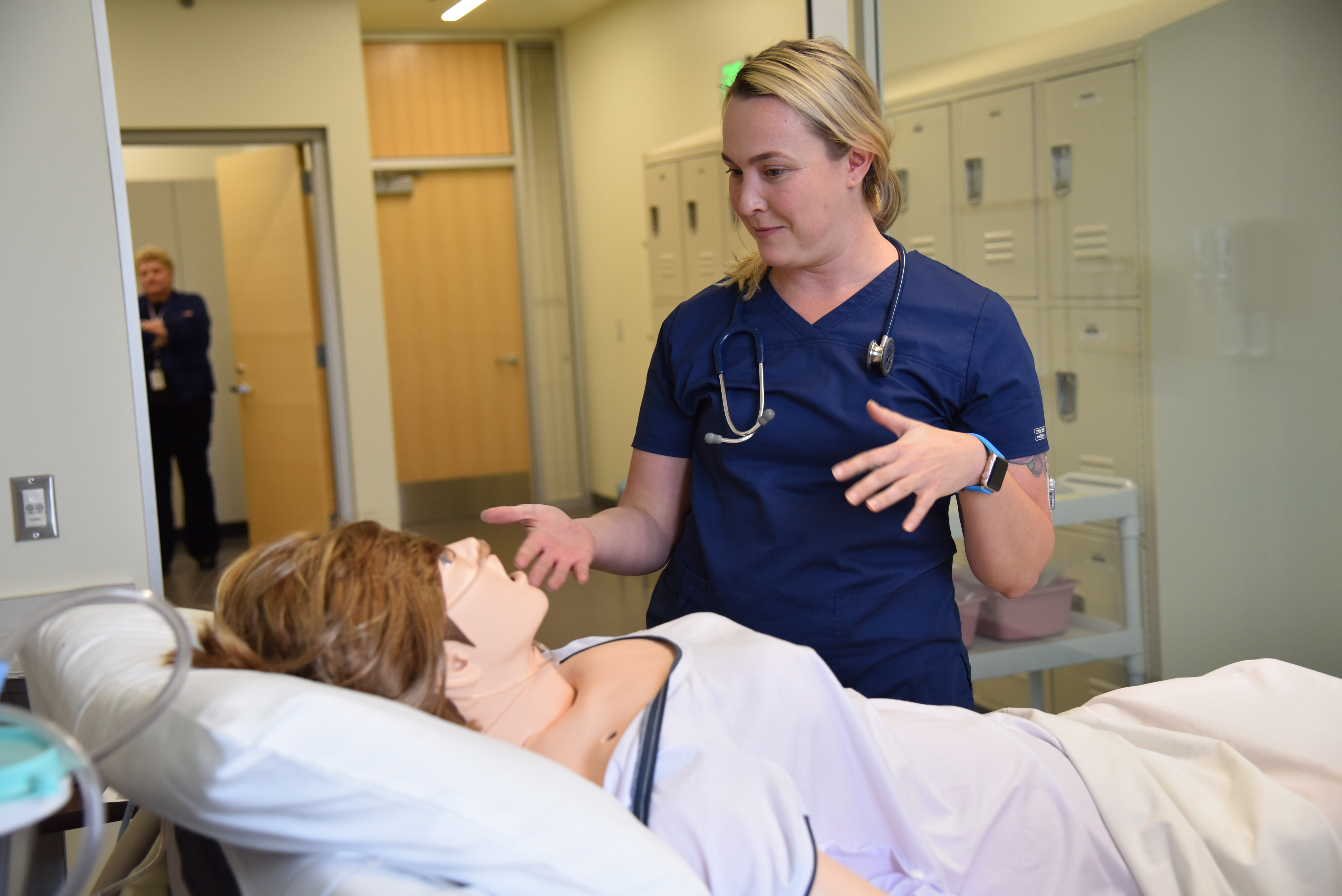 A message from the President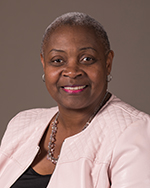 Seattle Central College has always been a special place, but not just because of our buildings and location.
We connect our students with the opportunities, education, and support to advance. We connect our local businesses and industry with their best future employees, channeling and focusing raw talent into economic growth and a healthier city and state.
We connect our city, county, and state with the agents and organizations of change. We train leaders, amplify their voices, and give them the tools to effect that change. Our open spaces and classrooms bring people together in knowledge and in a common cause.
We are, at heart, community builders. Our biggest challenge will be to keep and nurture this sense of community during a time when we are forced to stay apart.
I've been inspired by how each of you is standing up to that challenge. I'm moved by the amazing work and long hours you have put in to provide computers and connectivity to students who don't have it. By the quick thinking and personal touch of our outreach folks who called students to help them register for spring quarter. By the sincere and powerful messages you have used to encourage our students in these hard times, such as this wonderful video postcard by our Mainstay program.
This is how I know that, when this crisis passes and we can be together again, we will never take for granted the energy of our school hallways in the middle of a quarter, the sound of a lonely guitar in one of our staircases, the simple pleasure of grabbing a cup of coffee with a friend during a break.
I look forward to seeing your smiling faces again, soon, and in person.
Sheila Edwards Lange, PhD
---
News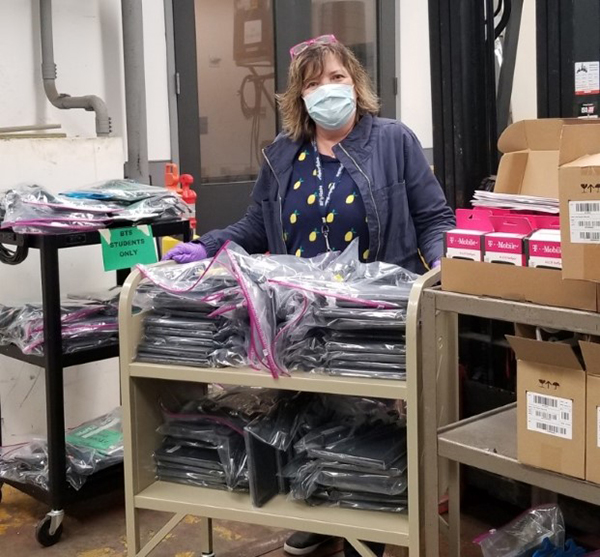 Library and IT bring computers, hotspots to folks in need
The Seattle Central College library and IT departments joined forces to distribute more than 450 Chromebooks, Wi-Fi hot spots, headsets with microphones, webcams, and other equipment to students, faculty, and staff.
The equipment was distributed to students and staff based on their responses to a survey about  technology access. Staff volunteered to hand out the equipment using the service entrance on Harvard Avenue, while maintaining social distance for safety.
---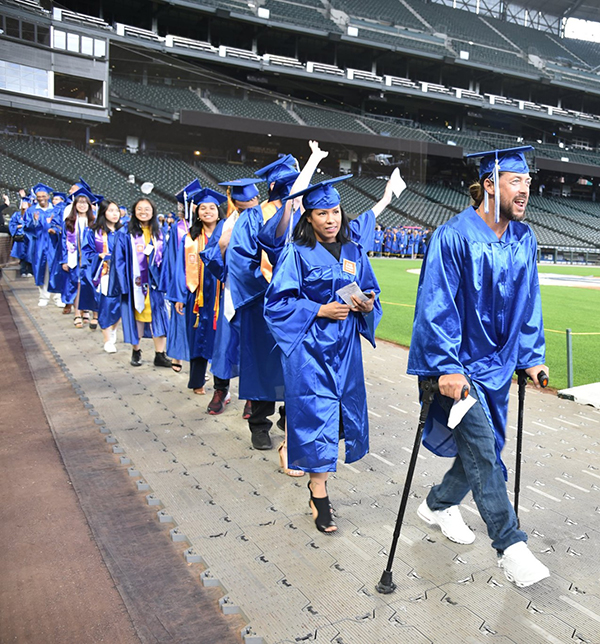 Commencement 2020 postponed
Uncertainty around the current pandemic has led the Seattle Colleges District to cancel the June 25 in-person commencement ceremony. The commencement committee is working with student leaders to evaluate options and alternatives to show love, appreciation, and admiration to graduates. 
Make no mistake, we are determined to celebrate the Class of 2020 in a manner fitting of our students' hard work and perseverance. Graduates should apply for graduation in the normal manner. 
Although things are different than we had planned, we encourage everyone to keep looking forward, remain hopeful, and show compassion and understanding for those in need.
---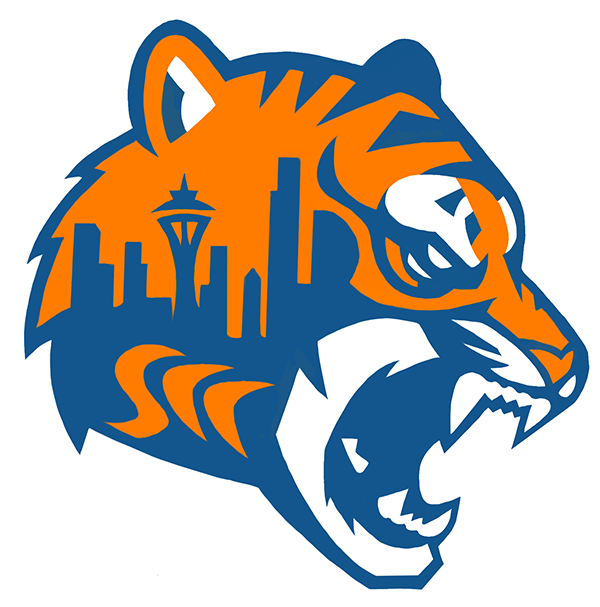 We have a new Seattle Central Tiger
The votes are in, and Seattle Central College students have chosen the new look for the college's revived fighting mascot, the Seattle Central Tiger.
By a resounding majority, students chose an original design by one of their fellow students, Jerrald Morales. The design incorporates the image of a Bengal Tiger with an outline of the downtown Seattle skyline and the initials of the college.
The mascot design contest was sponsored by the Associated Students Council. Students submitted their entries over winter quarter, and a selection committee of students and advisory faculty and staff narrowed the choices to four. The runner up designs were submitted by Aivy Ha, Kaitlyn Rowe, and Long Thai.
The contest was designed to draw interest to the history and origins of Seattle Central College. The college sits on the site of the Broadway High School, which closed and evolved into the Edison Technical School after World War II. Broadway High School's mascot was the Bengal Tiger.
For more details, read the extended story in Newscenter:
---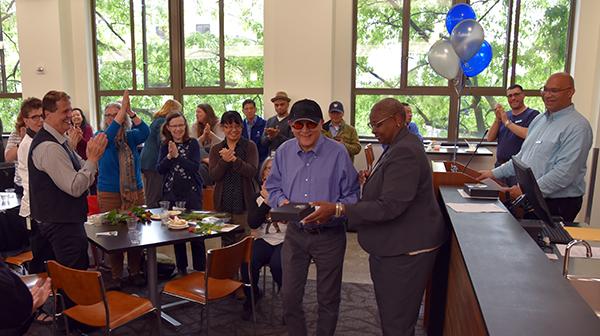 Celebrate our employees
Please save the date for the annual Employee Service Awards set for Thursday, May 21 at 3 p.m., which will take place virtually this year. It's a great opportunity to support your colleagues who have achieved significant career milestones at Seattle Central, and recognize them for their dedication to our college and our students.
We will also be collecting "shout-outs" to share during and after the event. In times like these, it is important that we celebrate and recognize our colleagues and partners who make our day easier, go the extra mile, and keep us motivated and working to serve our students better.
Please take a moment to thank or honor a colleague, department or community partner for their contribution to the college by submitting a "shout out." Your "shout out" may be featured in the next employee newsletter, at a campus-wide event, etc.
If you are interested in joining the Employee Service Awards planning committee, please email AK Sterling at akinlana.sterling@seattlecolleges.edu by Tuesday, April 28.
---
Staying active, online
The Mitchell Activity Center and Tournaments and Games (TAG) have moved fitness classes and activities online for spring quarter.
 
The MAC is offering 19 live-streamed exercise classes per week via Zoom, plus other contests, events, and engagements.  Instructions on how to complete the waiver and gain access to the exercise classes are available in our Canvas shell.
 
Faculty and staff are also welcome to enroll, free of charge.
---

KUDOS
We need them! Please send us your notices of great customer service and work beyond the call of duty, and we will run them in this regular column.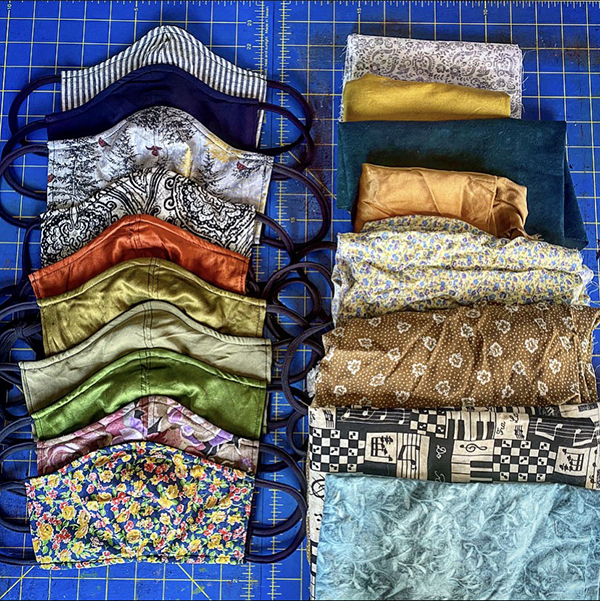 Apparel Design faculty, students, volunteer to make face masks
We are so grateful to have our community of faculty, staff, students and alumni all come together to use our skills to help the communities around us. So many of our AD&D family have stepped up during this time of need to sew masks for people who need them. We will continue to reach out to others in hopes to bring comfort and protection during these uncertain times. Thank you to all our AD&D network for your efforts and outreach to bend the curve of this pandemic. 
Our faculty volunteers include  Scott Moy, Leah Watkins, Rebecca Johnston, Dawn Smithson and Aumelina Delasiete.
Student volunteers include Joanna Papke, Jennifer Forland, Taelin Ng, Le'Ecia Farmer, and Paige St-Pierre.