The Seattle Central Griot - June 12, 2020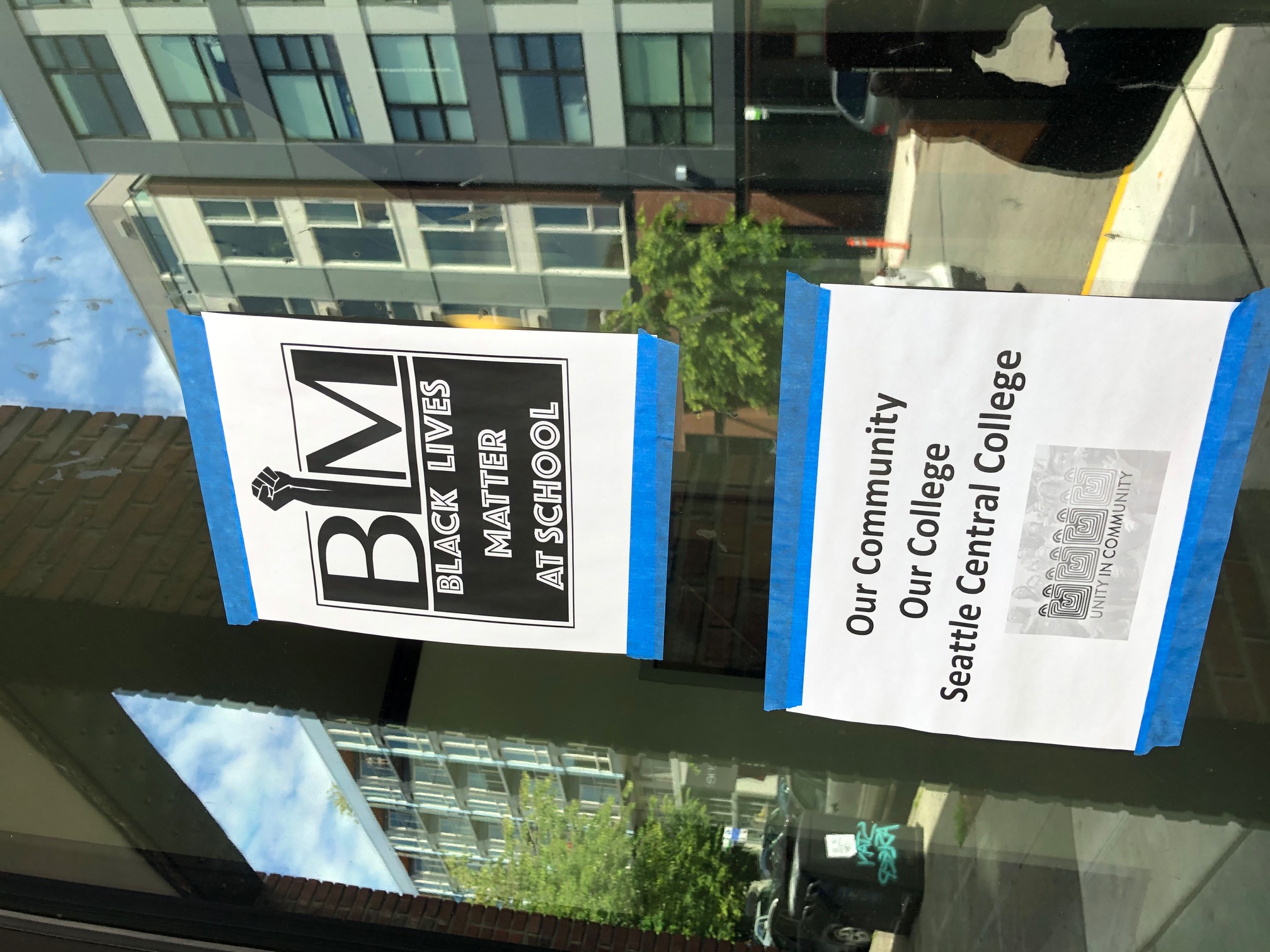 A message from the president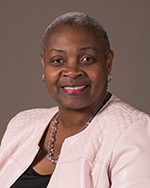 It's hard to believe spring quarter is over. Without the sights and sounds of our campus buzzing with preparations for finals and commencement, it's been hard to keep track of our academic seasons and the progress of our students.
But here we are, preparing for another quarter of instruction mostly online, with a continuing pandemic, an economic downturn, and mass demonstrations against police violence toward Black people just a few blocks from our campus.
I know we have demanded much of you over the past three months, and I am grateful and honored by how you have all risen to the challenges. You also know that we have tough times ahead, as we struggle to balance our books and to maintain the level of quality and support that our students deserve.
I and my leadership team are committed to overcoming these obstacles, and to work tirelessly to reduce the impact of these challenges on our students, staff, and community. We will continue to share information as it becomes available – please be patient with us as we work out the details and policies to negotiate these changes.
We could not do this work without you. We thank you for your service and your commitment to our students.
---
News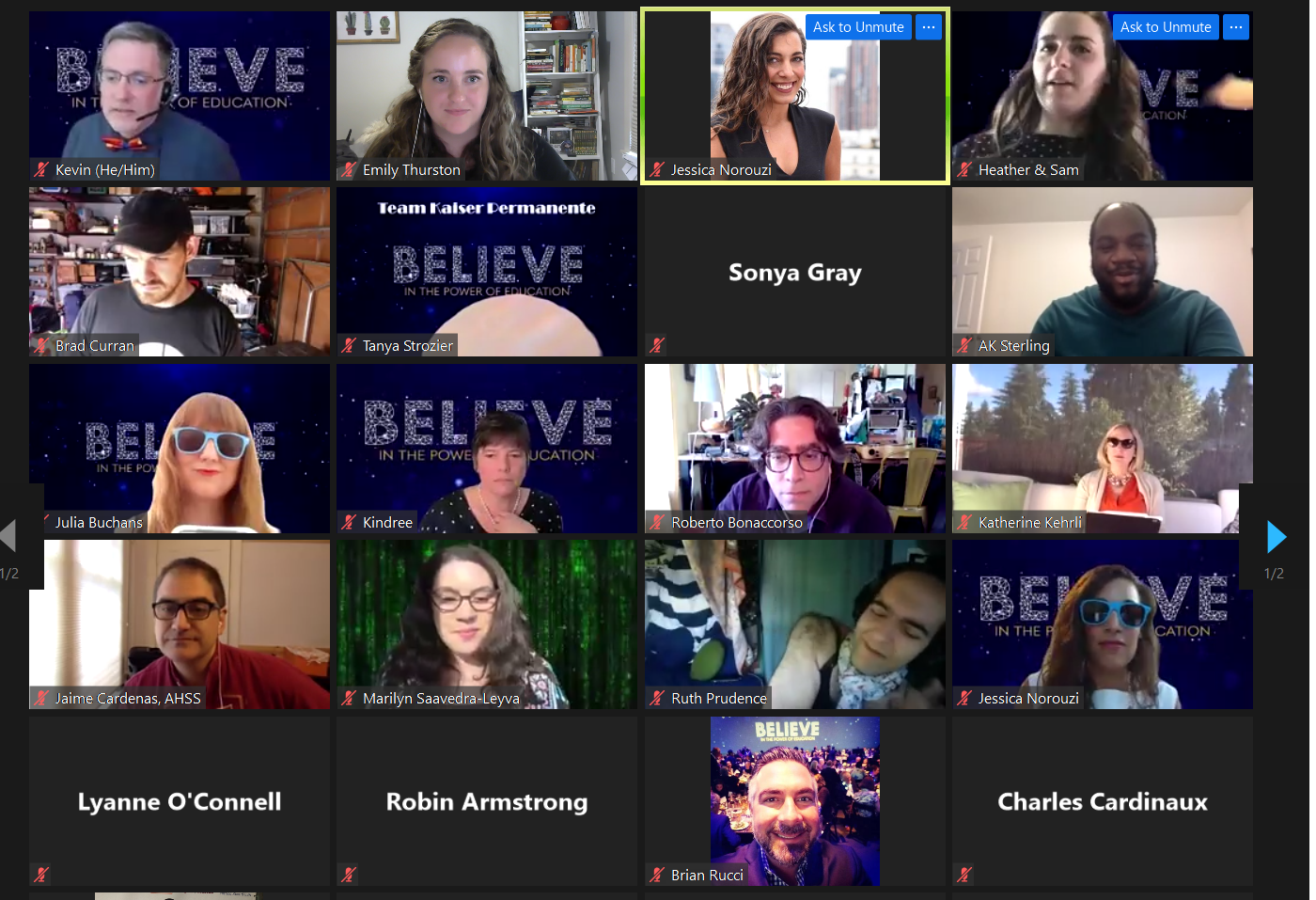 Believe 2.0 brings in the support
They showed off their new sunglasses, their tumblers, their children. They danced to the same songs, together, but separately. From bow ties to T-shirts, they displayed their unique choices in formal wear.
In the end, the more than 300 supporters who attended this year's Believe 2.0 online reached into their pockets to support our students, their education, and the role they will play in rebuilding our economy, contributing nearly $400,000 towards scholarships.
"The energy and spirit I felt in our first ever virtual Believe Gala last night gave me renewed sense of community," said Dr. Sheila Edwards Lange, president of Seattle Central College. "Our incredible network of supporters came together to celebrate the power of education, and its role in rebuilding a better future for all of us."
The original plan for the Believe Gala was to return to Fremont Studios and offer our traditional dinner, auction, and showcase of student work and experiences. The novel corona virus had different plans, so the college held its first ever virtual gala instead on June 6, 2020, rallying community during a week-long campaign that culminated in a virtual version of our annual Believe Gala.
Attendees heard from Dr. Edwards Lange about the role of college in building a more equitable future of all. They also heard from alumna Maria Saavedra who graduated from our Respiratory Care program last year and is now on the front lines in the fight against COVID-19.
If you missed it, there is still time to give.
---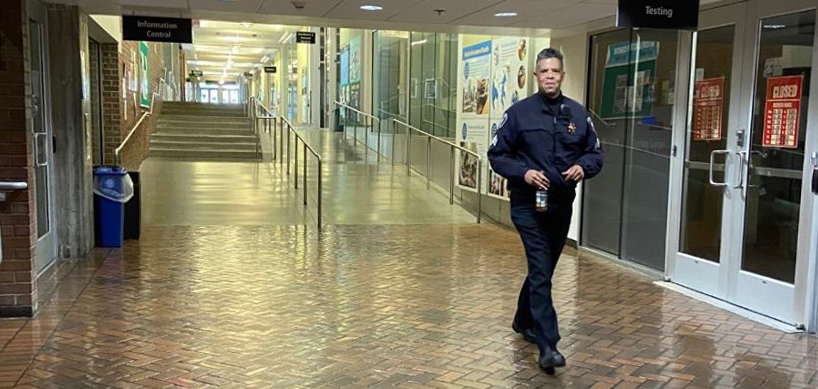 Protocols for coming to campus
Seattle Central College remains closed to the public, following the guidelines from Gov. Jay Inslee's office to mitigate the COVID-19 pandemic. The only persons with access to our buildings include:
Staff who perform essential functions

Staff who have made appointments in advance to retrieve materials or equipment from their offices

Students and faculty who participate in a small number of programs that require face to face instruction
If you are in any of these three categories, you need to follow these procedures before you can enter any of our buildings:
All employees and students will need to complete a training safety course on COVID-19 ahead of coming to campus. Employees can register to take the training online or view a pre-recorded video on Canvas.
Unless you are an approved staff person in an essential job function, you must request an appointment online prior to coming to campus 
You must complete a form (Students | Employees) to attest that you do not have symptoms for COVID-19.

You must wear a face mask and bring picture ID.
The only open entrance to the Broadway Edison building is entrance A on 1701 Broadway Street. You must check in at that entrance, and leave using that entrance. Do not let anyone else into building.
As the state and county get ready to advance to the next phase of reopening, we will revisit these protocols and share them with you.
---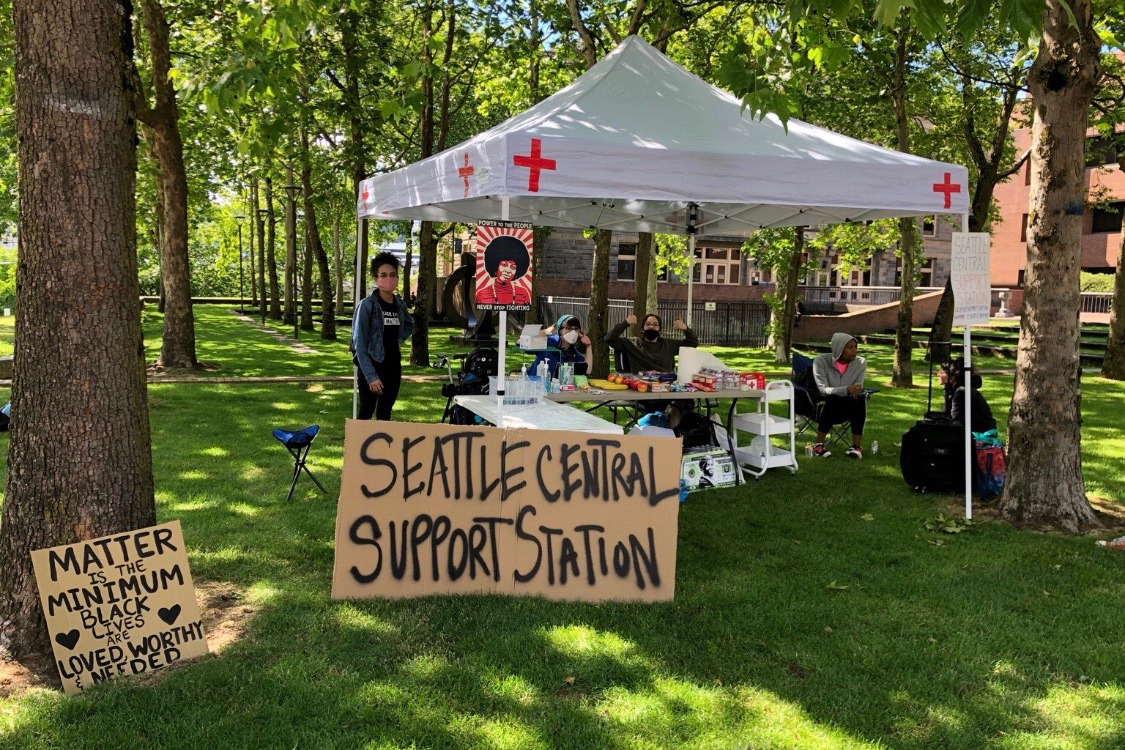 Students set up aid station for protesters
Student leaders at Seattle Central College Associated Student Council are offering a helping hand – and some water and first aid supplies – to the people protesting police brutality towards Black people.
The aid station was set up on June 7 at the south plaza of the Seattle Central College Broadway campus, on the marching route of protesters. It offers activists supplies such as water, snacks, basic first aid supplies, and protective personal equipment.
The station is funded through donations – no college or ASC funds are involved – and staffed by volunteers. It offers services from 2 p.m. to 12 a.m.
For more details, read the Newscenter story.
---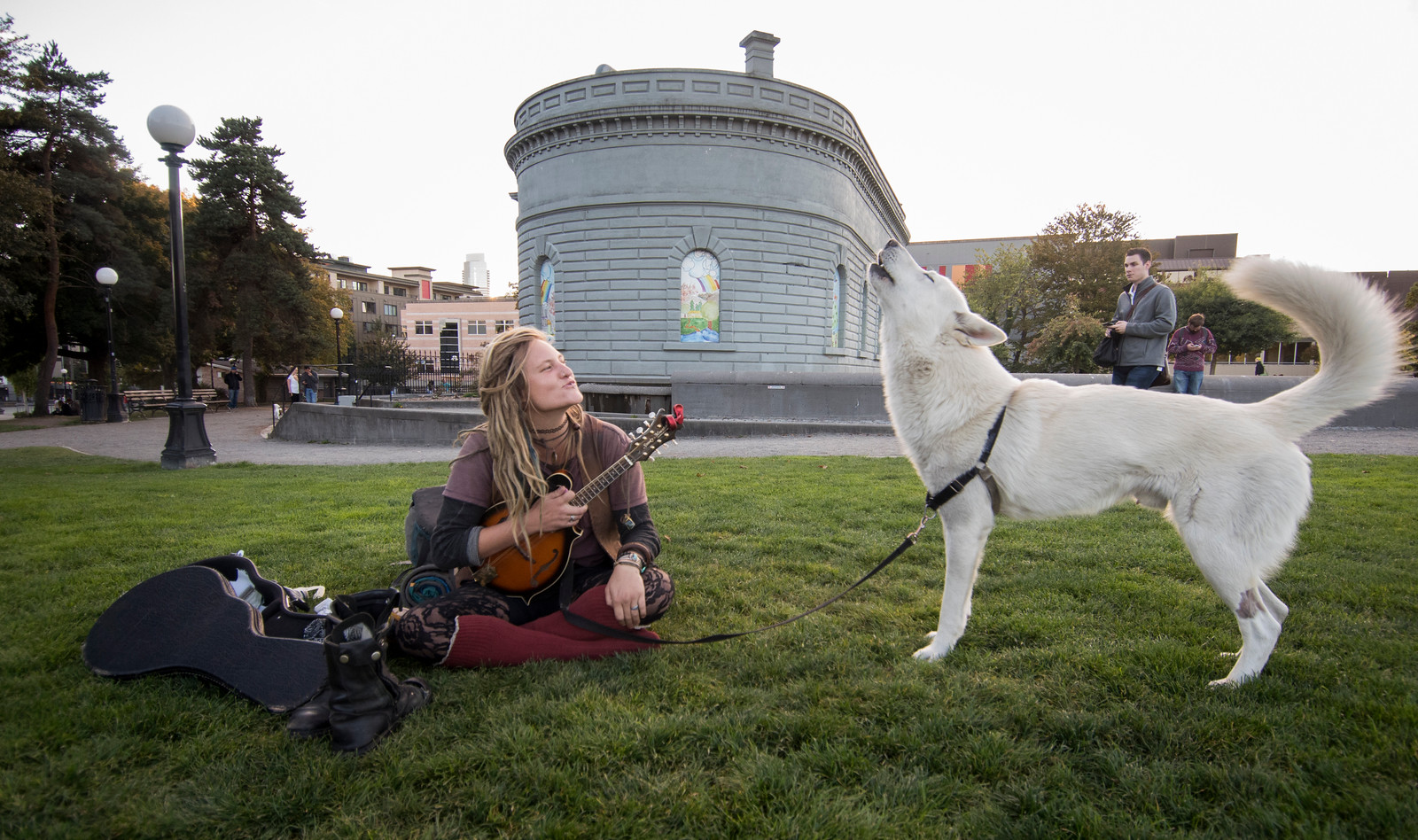 Summer hours are back
Seattle Colleges will have summer hours for summer 2020 even while we are in remote operations. Summer hours provide an option for employees who wish to flex their schedules during the summer, adding time to the weekends for resting and relaxing.
Generally, business hours for Seattle will be Monday through Thursday, 8 a.m. to 5 p.m. and Friday, 8 a.m. to 1 p.m. Staff should be available during those hours, but done with all Zoom meetings early on Fridays.
Summer hours begin on Monday, June 22, 2020 and continue through September 4, 2020. We'll return to a regular schedule after Labor Day.
Some specific programs, classes, or operational needs require an alternate schedule, and summer hours do not supersede these unique needs.
Please contact your supervisor for details.
---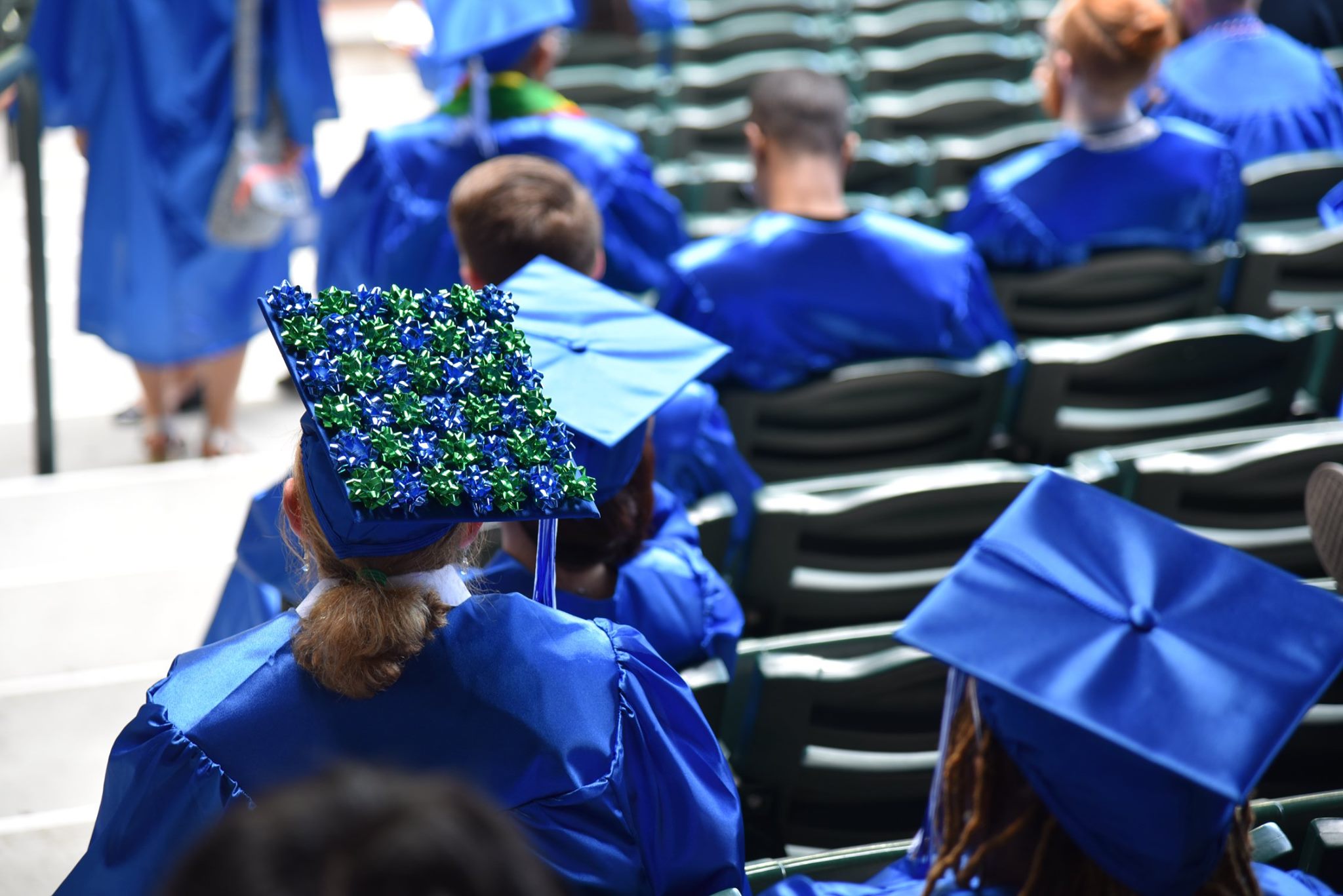 Celebrating our graduates
Though we can't celebrate commencement in a public arena this year, we are still planning to celebrate our graduates.
Students who are graduating this year will receive a "commencement in a box" that will include graduation cords, pennants, stickers and other items to celebrate their time at Seattle Central.
The Seattle Colleges District is also contracting to produce celebratory films featuring students and their families, creating a kudos board to leave messages of congratulations, renting billboards celebrating our students, and commissioning art murals near each college campus.
Our own commencement committee is making plans for a socially distant, safer commencement drive by at a location near campus on June 25, where graduates can pick up yard signs and other materials while being cheered by volunteers. Those details are still being worked out - we'll share them as soon as they are finalized.
All graduates will have the option to walk the stage at the next public commencement ceremony.
---
Kudos
Seattle Central College Professor Daudi Abe was quoted in Geekwire, for a story about the effect of social media and communications technology on policing. You can read the story here.
Prof. Abe has also retooled the Humanities 105 course on Intercultural Communications to explore the dynamics of race and policing. The course (item #9134) will be offered this fall. See
https://mycentral.seattlecolleges.edu/ for class details.