The Seattle Central Griot - July 30, 2020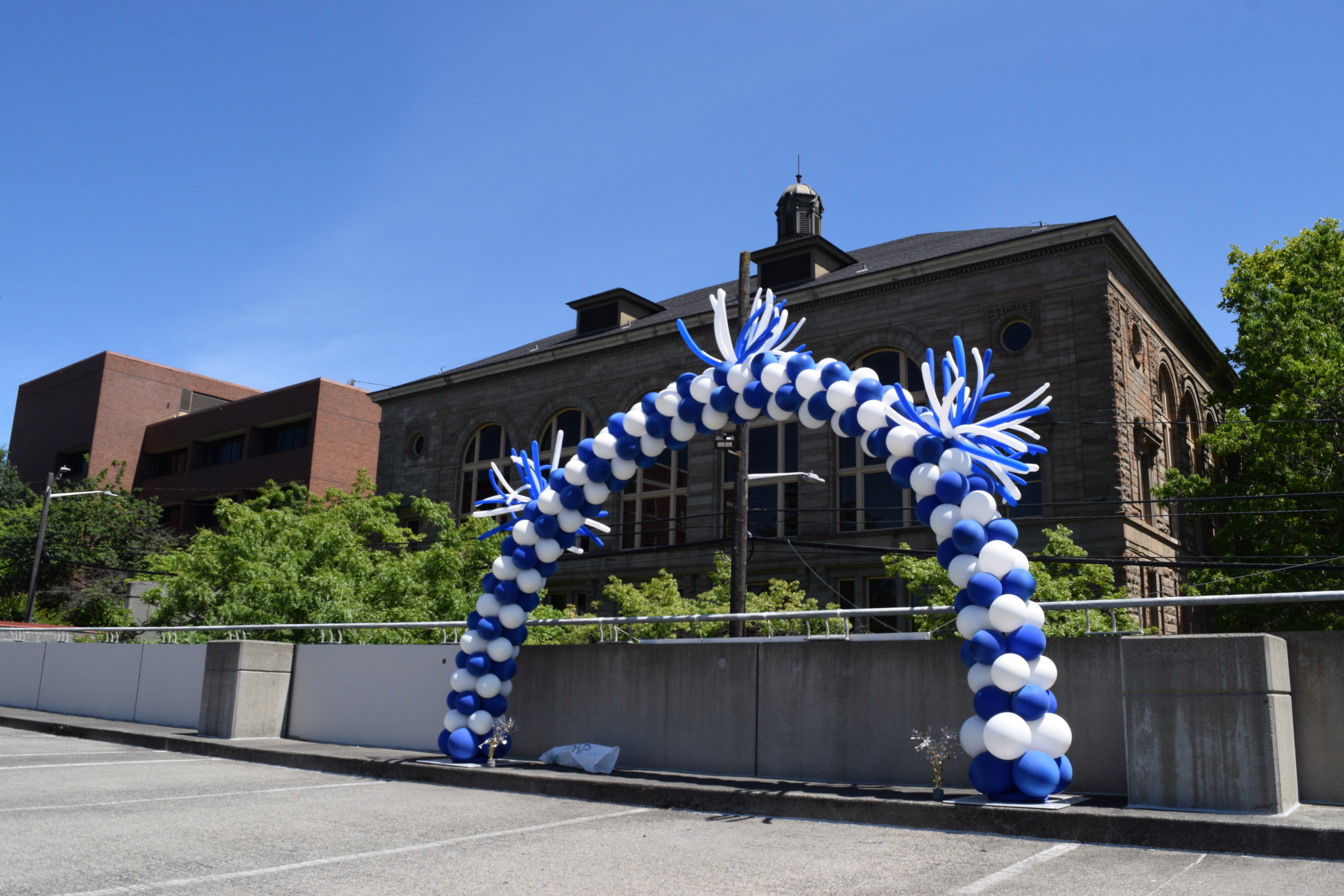 A message from the president
With the temperatures breaching 90 degrees this past week, it finally feels like summer in Seattle. It's strange that we need the thermometer to remind us that this is the time of year when our city supposedly slows down a little, when we take a break, disconnect from the phone and the computer, and head for the hills, the shores, the family we haven't seen in a while.
Since the beginning of March, our college has operated at a relentless pace, moving from one crisis to the next. We have managed to handle and to overcome many of these challenges, thanks to your hard work and determination. But one more challenge may be sneaking up on all of us with little notice – the fatigue of hard work and stress on our wellbeing.
If you have not taken some time off this season, please do so now. Wellbeing and mental health are just as important as the physical health that we have been working so hard to protect. Just a few minutes walking in a nature setting has been shown to lower activity in the prefrontal cortex, the part of the brain that dwells on repetitive thoughts and harmful emotions. Imagine the impact that a few days in nature – safely away from other people – could have on your state of mind.
I plan to take some time off, disconnect from my daily routine, and dedicate more time to my friends and my family. If you can do something similar, make arrangements with your supervisor and devote some quiet time off to yourself, to your family, and to the things and activities that bring you joy. You will return a better version of yourself, and be ready for the next set of challenges.
In pursuit of peace and wellbeing,
Sheila Edwards Lange, PhD
President, Seattle Central College
---
News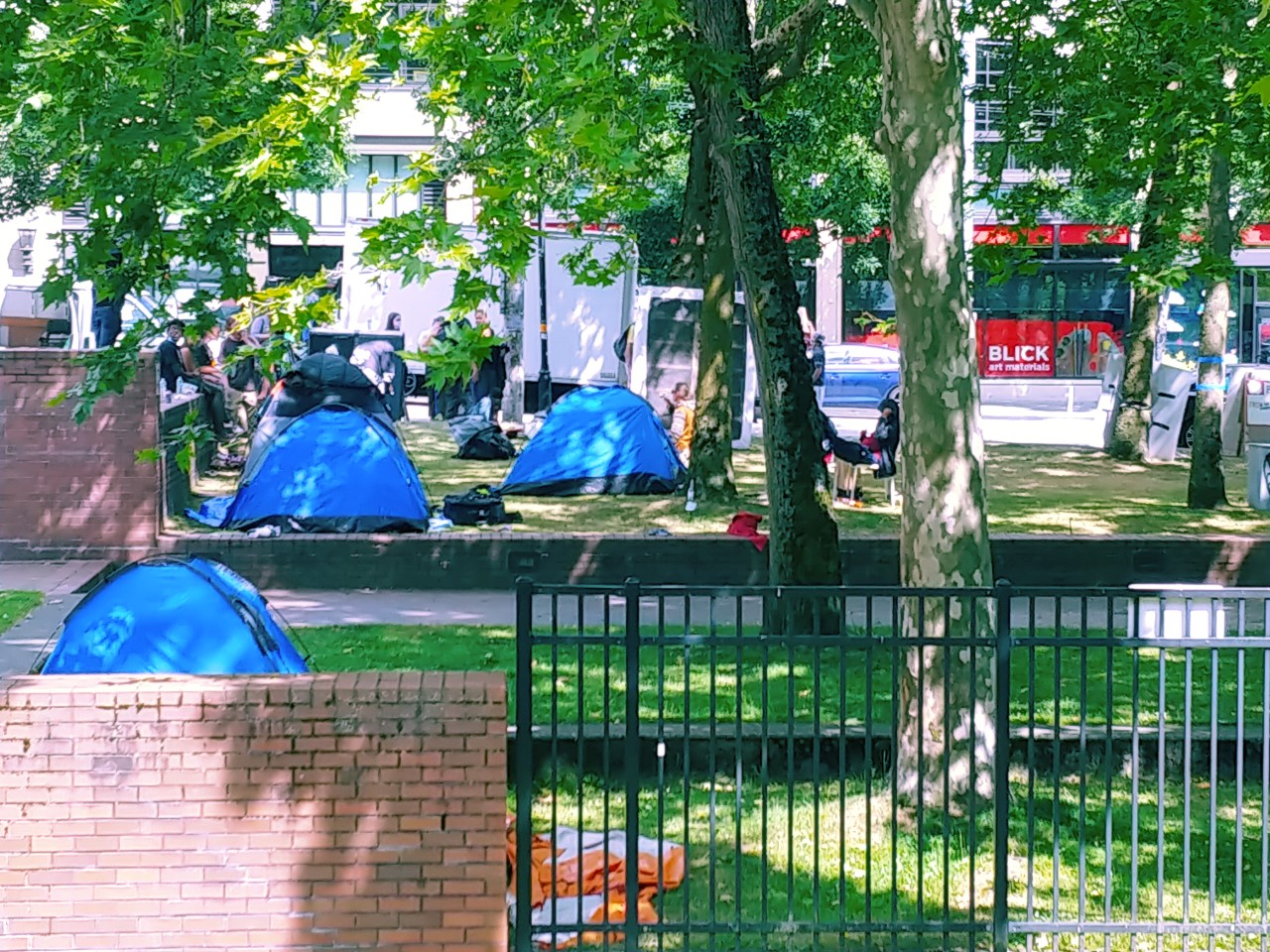 South Plaza encampments removed without incident
After weeks of working with homeless support services, community organizers, and city officials, Seattle Central College and the city of Seattle arranged the removal of an illegal encampment on the South Plaza without arrests or incidents on July 21.
The encampment was set up on our campus shortly after the July 1 closure of the Capitol Hill Organized Protest (CHOP) zone in the six-block area around Cal Anderson Park. The CHOP included a large encampment at the park, and some of the people who had been living there moved their tents, tables, and vehicles to our campus.
Seattle Central College welcomes demonstrations and public events at our South Plaza, but it is illegal to camp there after 10 p.m. The encampment quickly became a settlement for people without homes. Some of the people camping there openly carried firearms and other weapons, in violation of our policy against weapons on campus. Sanitation also became a health issue.
Soon after the encampment was settled, we issued notices to vacate and reached out to the city's Navigation Team for homeless response. We offered the campers assistance in finding housing and public services. The college also partnered with the Low Income Housing Institute (LIHI) to assist 20 of the people who were camping on the site.
Lincoln Ferris, interim vice president of administrative services, even arranged the rental of a van and helped to move many of the campers to housing in LIHI facilities, on the weekend before the encampment was removed.
The encampment was eventually removed on the morning of July 21. No one was arrested and there were no violent incidents.
Though demonstration against police violence have continued since, none of the campers have returned to the South Plaza.
---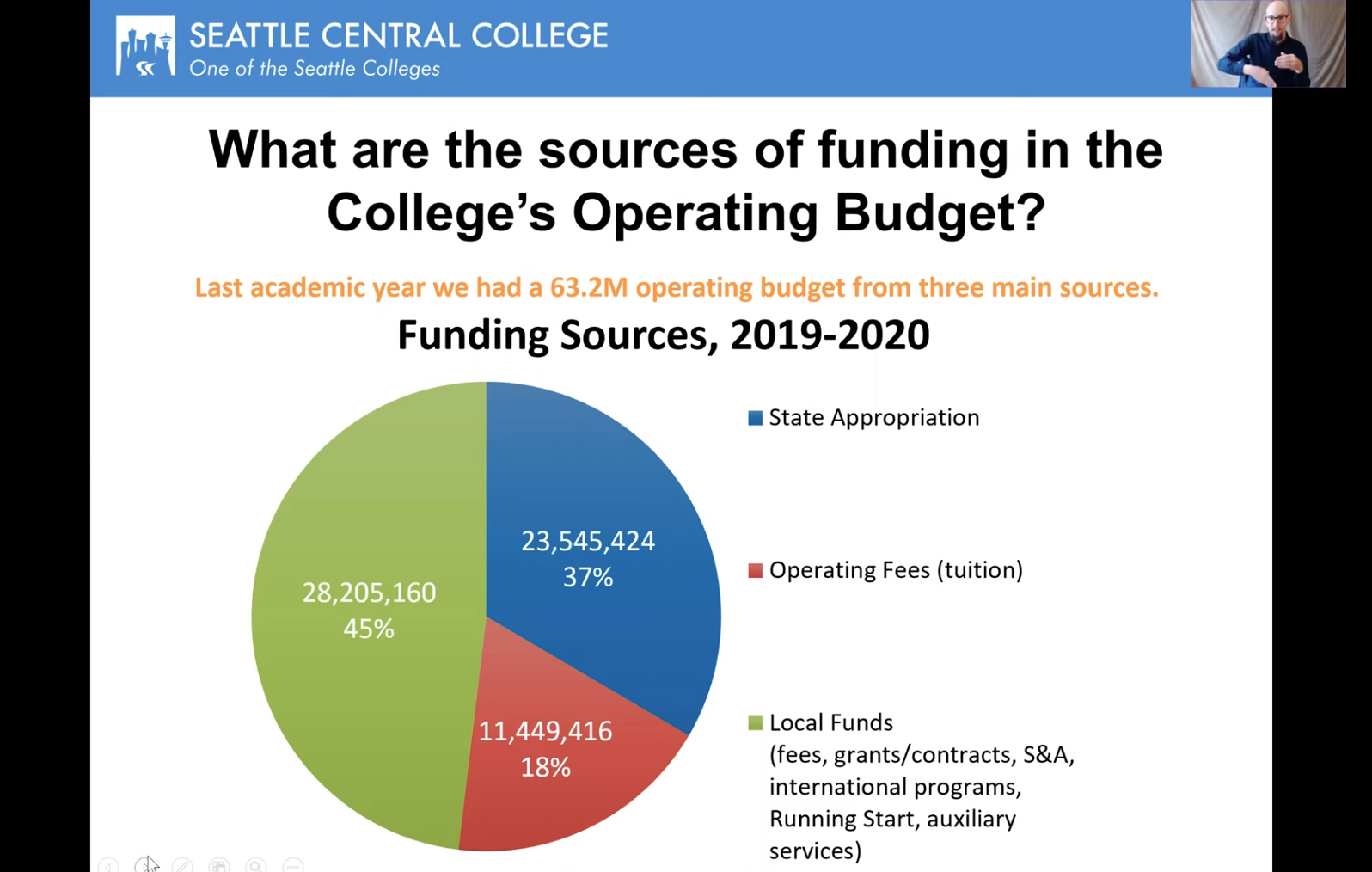 Staff forum explains budget situation
President Sheila Edwards Lange and her leadership team held a staff forum on July 16 to discuss some of the difficult decisions and measures to balance our budget, due to the revenue shortfalls caused by the COVID-19 pandemic.
Bradley Lane, executive vice president for instruction, finance, and planning explained how the drop in international student enrollments, combined with expected cuts from the state, are forcing the college to cut costs and seek further savings through furloughs, program review, and staff reductions.
Click here for a video recording of the Zoom session.
Click here for the PowerPoint used in the meeting, and a summary of questions and answers.
---
Food pantry has new hours
The Seattle Central College food pantry is moving to weekly opportunities for students to access the food assistance on campus. 
Starting this week, the pantry will be accessible to students on Wednesdays from 10 a.m. to 4 p.m. Students should come to the Harvard Entrance on Harvard and Olive for pickup. Once they arrive, they should call 206.934.4007 for staff to bring food support to them. They will need student ID to verify that they attend the college.
Students enrolled for fall quarter are eligible for assistance.
---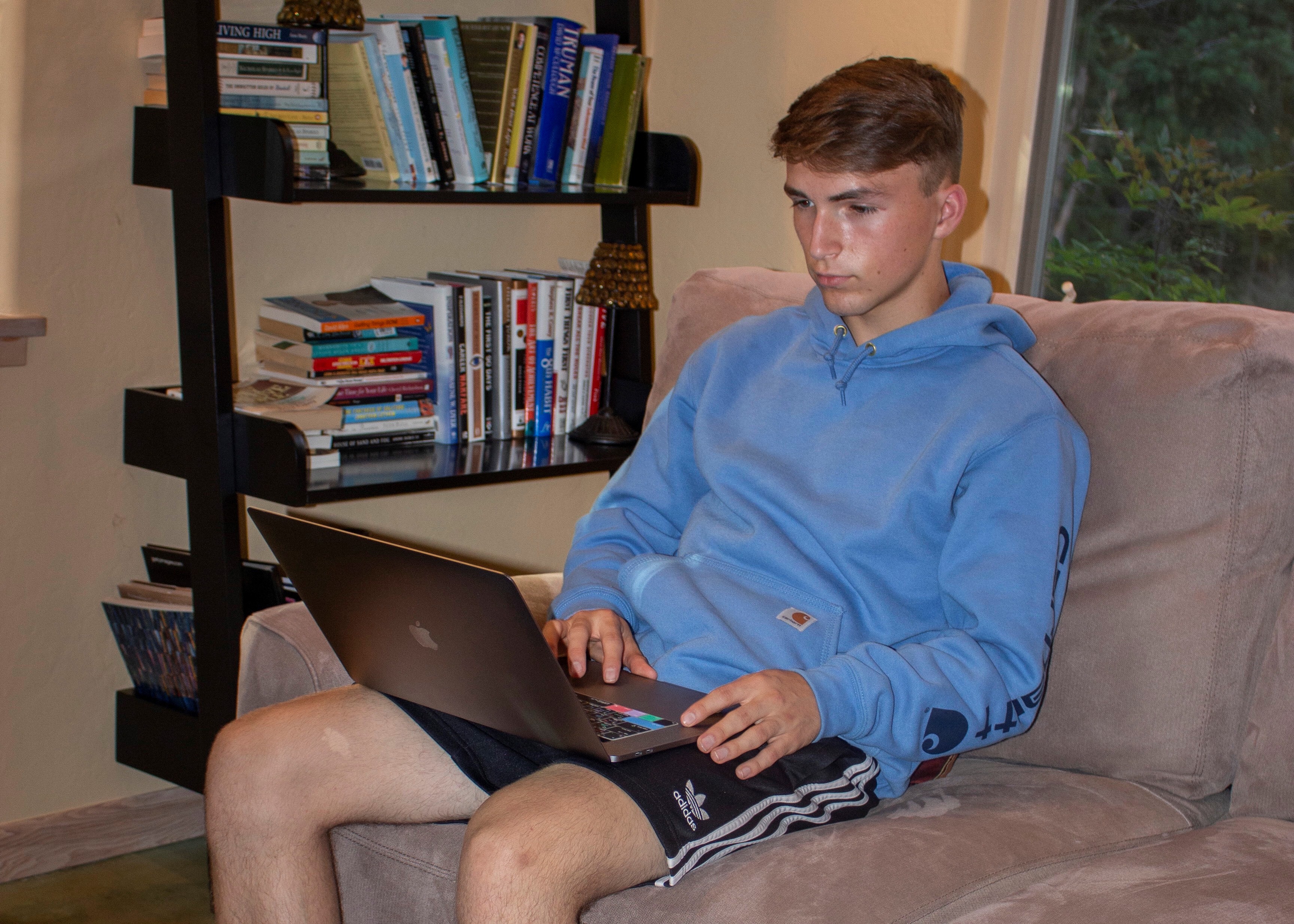 Running Start student sets up nonprofit for ethical technology
Ezra Ford may be only 17, but that's old enough to see there is a problem with how big information technology companies handle privacy and equity.
So he came up with his solution: creating an organization to educate people and to seek changes in the behavior of those companies.
Ford, a Running Start student at Garfield High School and Seattle Central College, started Data4humanity this year, using his own funds and his expertise in computer languages and Web design. The nonprofit works under the mission that the benefits of emerging technologies must not overshadow the harms.
To read the full story, visit our Newscenter.
---

ctcLink coming to Seattle Central College in February
Seattle Central College will transition to a new unified business processes and student data system on February 22, 2021.
The new ctcLink system is a suite of programs from PeopleSoft Campus Solutions (CS) that will replace the collection of software and database tools we currently use to manage payroll, student services and registration, and financial services. The system will simplify processes and provide more consistency across the entire system of state community and technical colleges when it is fully deployed statewide.
Seattle Colleges is currently working on the transition and testing into the new system, with a practice run scheduled for January.
For more details, visit https://www.seattlecolleges.edu/ctclink/about/ctclink-staff
---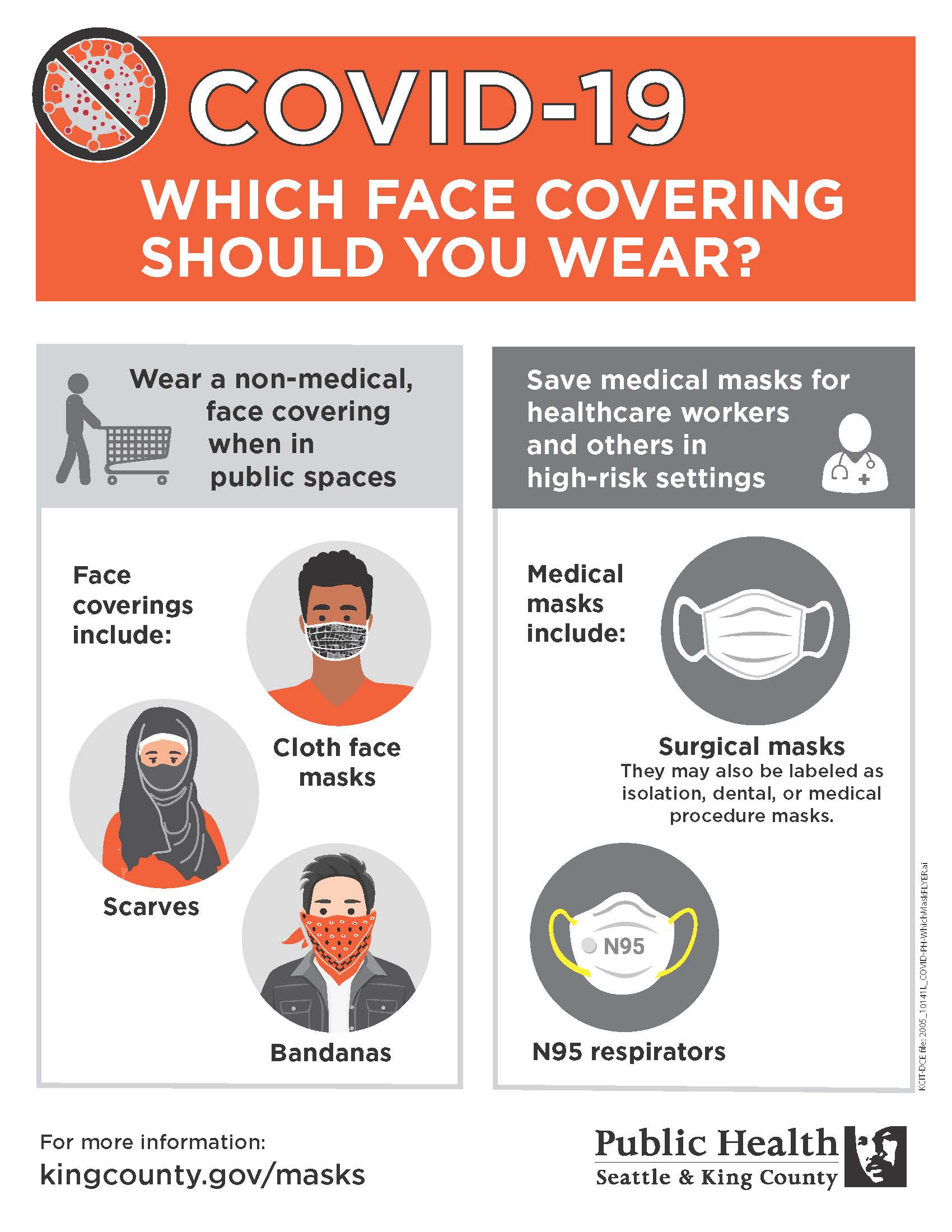 A reminder – follow safety protocols if you need to come to campus
Seattle Central College remains closed to the public. Following the guidelines from Gov. Jay Inslee's office for a phased re-opening of our campus, we are providing very limited in-person services and instruction.
The only persons with access to our buildings include:
Staff who perform essential functions
Students and faculty who participate in a small number of programs that require face to face instruction (see list below)
Students who have made an appointment in advance for services
Before you can access any of our buildings, you must follow these steps:
Employees must make an appointment ahead of time using this form. Students not enrolled in an on-site program must make an appointment for services with the department or office they need
Take the mandatory training on COVID-19 safety. You can register to take the training online or view a pre-recorded video on Canvas
Complete a form attesting that you do not have symptoms for COVID-19, and specifying the areas of the buildings you are visiting. Click here for the form for students, and here for employees. Please fill out these forms before you come in, and before you leave our buildings
Bring a picture ID
Wear a face mask or covering
The only open entrance to the Broadway Edison building is entrance A on 1701 Broadway Street. Use this entrance even if you need to access a different building in that campus.

The only other co-locations offering limited in-person instruction or services include the Health Education Center and the Maritime Academy. Check with your instructor or supervisor for details on access.

For more information on the safety protocols at Seattle Colleges District, visit https://www.seattlecolleges.edu/coronavirus/current-covid-19-procedures
---
Kudos
Katherine Kehrli, associate dean at Seattle Central College's Culinary Academy, was featured in a King 5 TV story on July 29 about a group of volunteers who bake bread to donate to people in need. Kehrli leads the "Community Loaves" group, baking, purchasing supplies, and lending her garage as a prep kitchen. The bread goes to organizations that address food insecurity during the pandemic in our region. For details, check out the story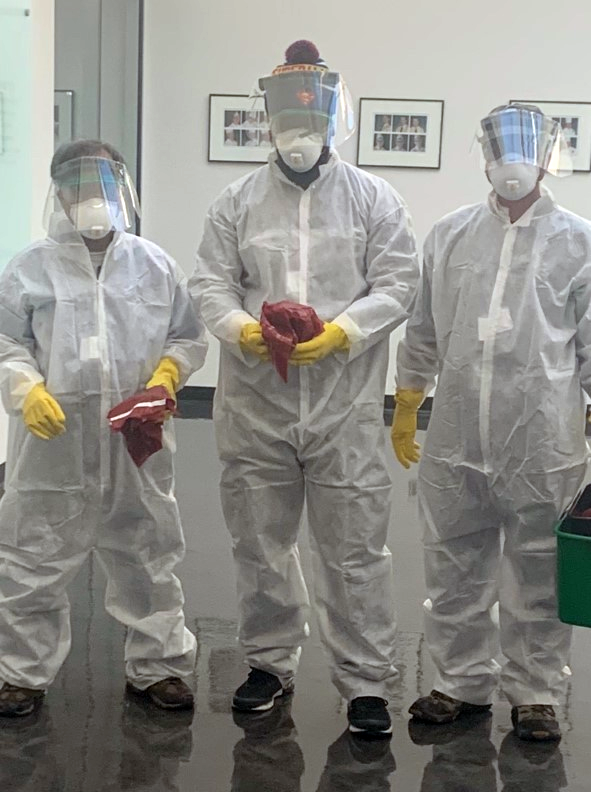 Following a report of a presumed positive case of COVID-19 from a student in the culinary program, our team of custodians stepped up to the front line to clean and disinfect the culinary bakery. As you can tell, it takes a lot of preparation and bravery from our custodian team, and they deserve big kudos for their work. Pictured above are Mayes Battle in center, Hoat Nguyen on left, and Loi Vo on right.