The Seattle Central Griot, April 8, 2021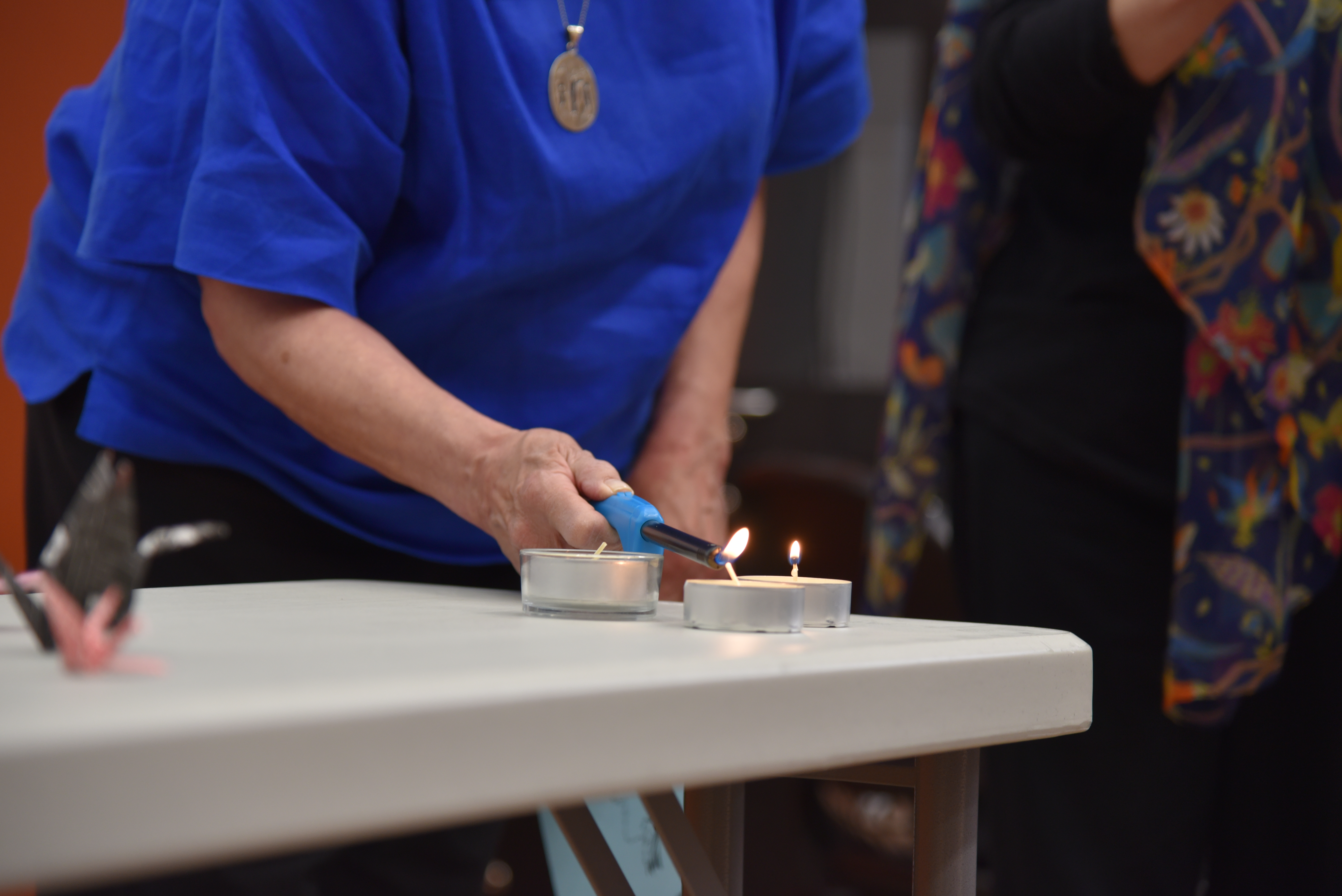 A message from the president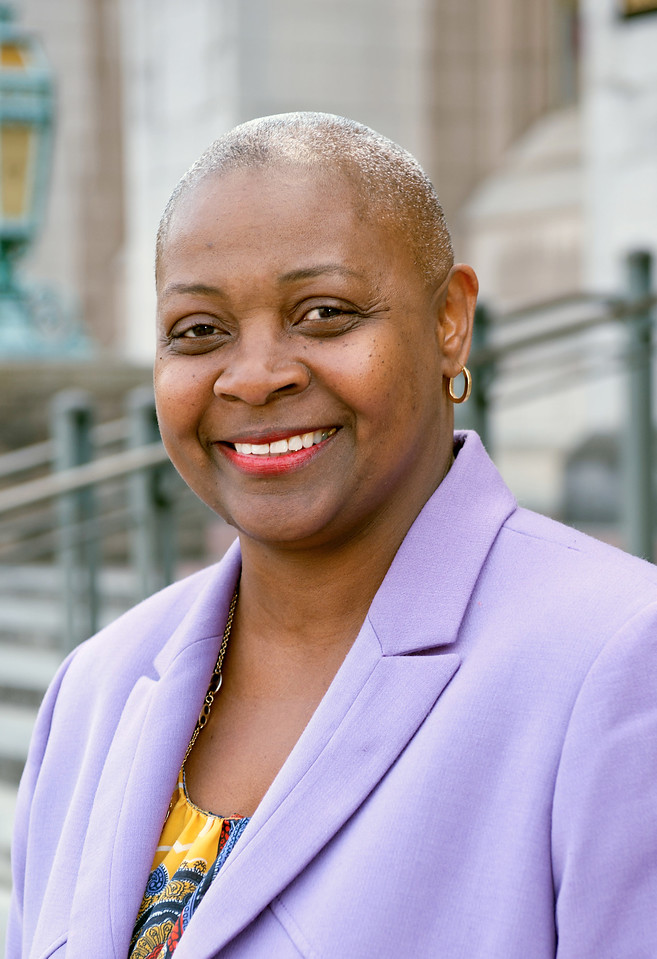 Welcome back to the first week of spring quarter. It feels like the sun is coming back, as we slowly move towards a reopening of our economy and a return to our "new" normal.

This week we are also commemorating Holocaust Remembrance Day, known as Yom HaShoah in Israel and in the Jewish diaspora. April 8 memorializes the more than six million European Jews who were systematically killed by Nazi Germany and its collaborators during World War II. The day also celebrates the Jewish resistance to Nazi oppression and persecution, before and during the war.

This year's commemoration is particularly poignant, as our country struggles with continuing antisemitism, rising prejudice against Asian Americans and Pacific Islanders, and the ongoing racism and police violence towards Black people. It reminds us to be aware of the lurking hatred and division that is endemic to our society, hatred that rises unchecked when people are complacent.

Remembrance is an act of resistance. We remember the horrific violence of the Holocaust so that the lives that were taken will not have ended in vain. We record and teach the history that led to that horrible evil so that we can stop it in its tracks when it resurfaces. Antisemitism is an old demon that feeds on ignorance and that seeks to divide us. Knowledge, action, and unity are the only ways to keep it down.

The line between prejudice and genocide is not very long. The racist joke that makes some laugh starts the process of "othering" and dehumanizing those who are different from us. Hateful language leads to exclusion and persecution, ending in violence and extermination. All of it is tied to a system that treats one group as superior, and everyone else as inferior, subservient, and not worthy of life.

It is up to all of us, individually and as a group, to be guardians of humanity, to fight prejudice and discrimination in all its forms, and to replace hatred with love. As educators, we also have a privileged position to help shape the minds and character of our students to point them on the path of justice and equity.

Today, I ask us to stand in solidarity with our Jewish brothers and sisters, to remember the wrongs of the past, and to ensure the evil of the Holocaust never happens again. 
Sheila Edwards Lange, PhD
President, Seattle Central College
---
News
Faculty needed for Guided Pathways leadership
Have you heard of Guided Pathways? Maybe you are already involved or want to be? You are welcome and encouraged to serve on Central's Guided Pathways Guiding Team or to nominate a colleague for 2021-23. We are now accepting nominations via this form. Please submit nominations by June 1. 
You will be contacted prior to fall 2021 if you are selected. Selection is based on various criteria to help ensure a diverse group. If there's not a slot for you this time, the Lead Team will strive to plug you into other Guided Pathways opportunities.
Please reach out to kate.krieg@seattlecolleges.edu for more information or questions. 
---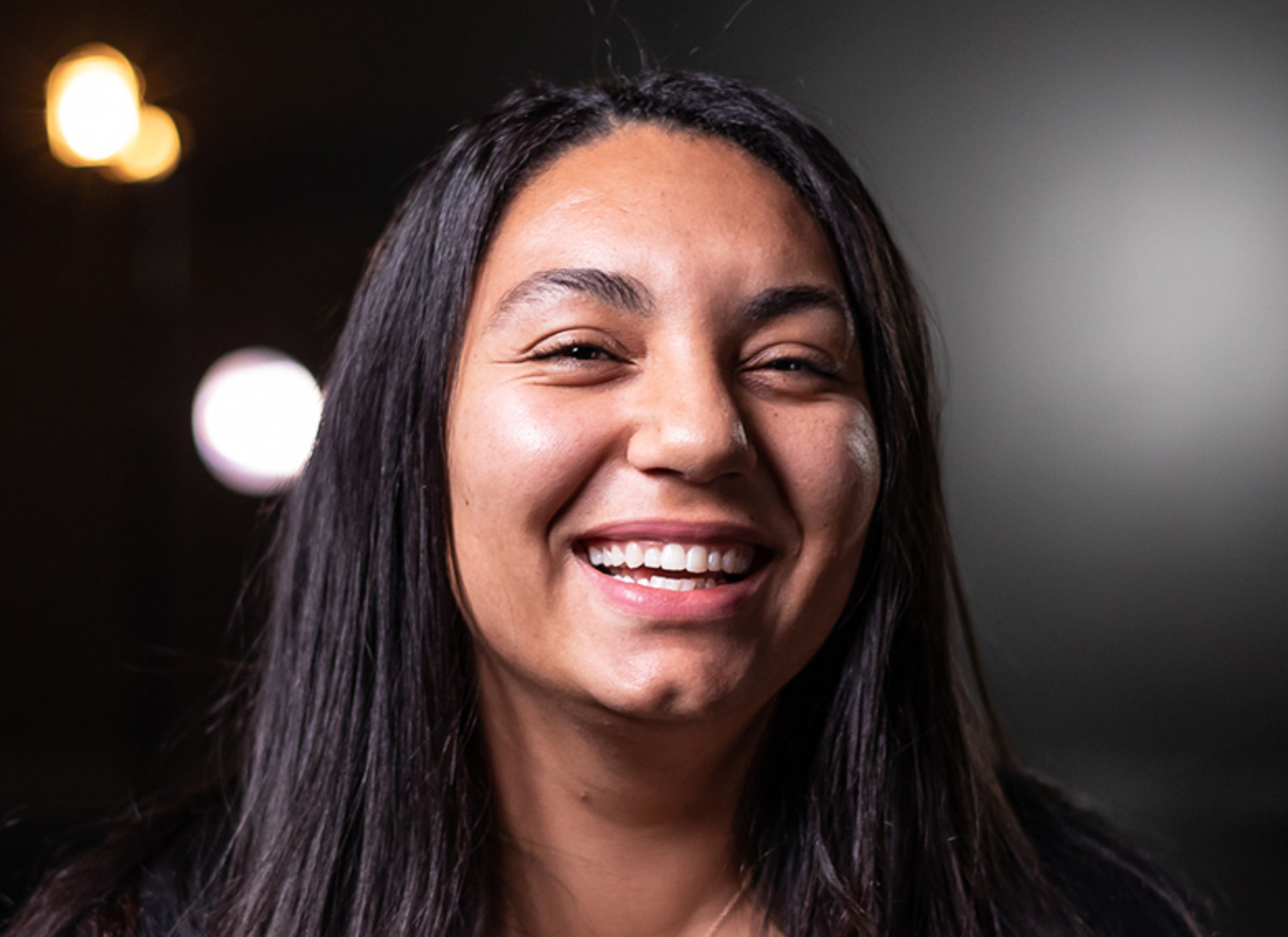 Seattle Central student earns Transforming Lives award
Seattle Central alumna Camila Christensen was honored on March 30 by Seattle Colleges for receiving the Washington State Association of College Trustees Transforming Lives Award. The virtual celebration featured the three Seattle Colleges award winners, whose lives have been changed through higher education at a state community college.
Christensen was the ASC president and the leader of the college's Women in Science and Engineering club. Christensen also found support and mentorship through the college's Mathematics, Engineering, Science, Achievement program at Central. 
To earn her degree, she had to overcome significant challenges, including limited financial resources due to her immigration status as well as language and cultural barriers. She graduated from Central in 2019 and was the college's commencement speaker for her graduating class.
Learn more about Camila in this story and video from our Stories of Impact site.
---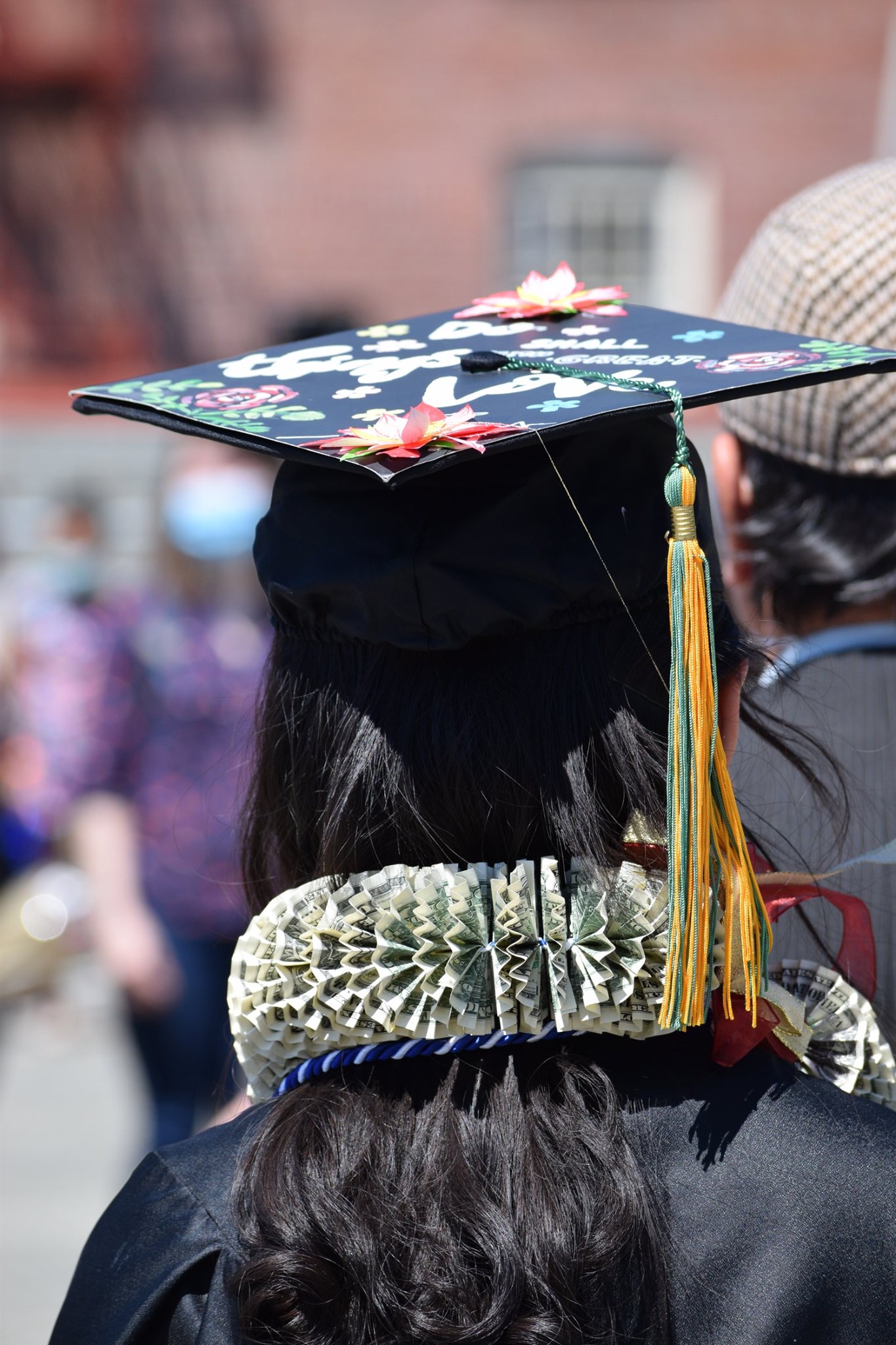 2021 Seattle Colleges Foundation scholarship application extended to April 21 
Through the support of many generous donors, the Foundation is proud to offer scholarship opportunities to Central students for the 2021-22 academic year. Award amounts range from $1,000-$5,000 in scholarships to current, incoming, and transferring students. Please encourage your students to apply by April 21. Questions? Visit the scholarship webpage.
---
Join free personal safety workshop
Seattle Central is offering a free workshop in self-defense on Wednesdays, noon to 1 p.m. during spring quarter. The workshop will cover how to gain confidence in your awareness, using your voice, and the physical skills to disable an attacker if necessary.
The workshop will be led by Continuing Education Instructor Joanne Factor. She has been teaching safety and self-defense for over 20 years, as owner and instructor at Strategic Living, LLC, Personal Safety and Self-Defense Training.
This workshop is open to students, staff, faculty, and community. Join us on Zoom.
---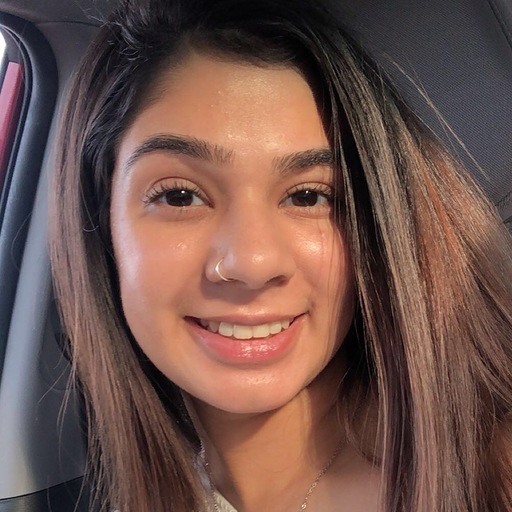 Ominidian intern shares her experiences
Last year, Seattle Central College partnered with the solar technology company Omnidian to provide a paid internship for a Seattle Central student. The six-month internship offered not only experience and knowledge about the solar technology sector, but also the possibility for renewal and transition to full-time hire upon graduating from SCC.
Fatima Laghari, a computer science student at Central, is the first student to have gone through the internship. She shared her experiences with us in this Q & A in SCC's Newscenter.
---
Seattle Central presents at American Indian and indigenous studies pedagogy summit
Brook Spotted Eagle, the current UW Center for American Indian and Indigenous Studies (CAIIS) Fellow and SCC Lecturer, President Edwards Lange, Executive VP Bradly Lane, and Dean Jaime Cardenas participated in a one-day summit on pathways for Native students through higher education hosted by the CAIIS.
The Zoom event was held on March 19. Edwards Lange, Spotted Eagle, and Cardenas offered presentations about the UW's partnership with SCC to offer American ethnic studies/anthropology classes at Central this past fall centered on indigenous people and the United States. The class is offered again this spring, and Spotted Eagle is currently designing a new course on indigenous feminisms, to be offered as both an American Ethnic Studies and a Women Studies course. 
---
Take a continuing education class
Learn a new thing this spring! Explore upcoming classes with Continuing Education to enjoy hobbies and personal interests. This is an opportunity to explore a variety of job skills and professional certificate programs, See more details about spring classes in their blog.
---
Kudos
Brian Partido, executive director of dental programs, was awarded a $2,000 research grant from the International Federation of Dental Hygiene (IFDH) to support his dissertation research. The IFDH grant program promotes experience in the research process and dissemination of findings contributing to the dental hygiene body of knowledge.
Heather Moore, executive assistant extraordinaire to the vice president of Instruction, Finance, and Planning, was accepted into Seattle University's master's of public administration program and will begin this exciting new leg of her journey this spring. She began in the President's Office in October 2018, and transitioned to her current role in May 2019. She's planning to continue working at Central while she completes the program.
Our Apparel Design students have just published their clothing projects, and they are outstanding. Students published designs and technical drawings for gore skirts, shirt, textile designs, and insulated outerwear jackets. They used Photoshop, Illustrator, Optitex and other software to create designs, draw patterns, and create technical drawings for mass manufacturing. Congratulations to our Apparel Design students!