Seattle Central awards 2022 Presidential medals to outstanding students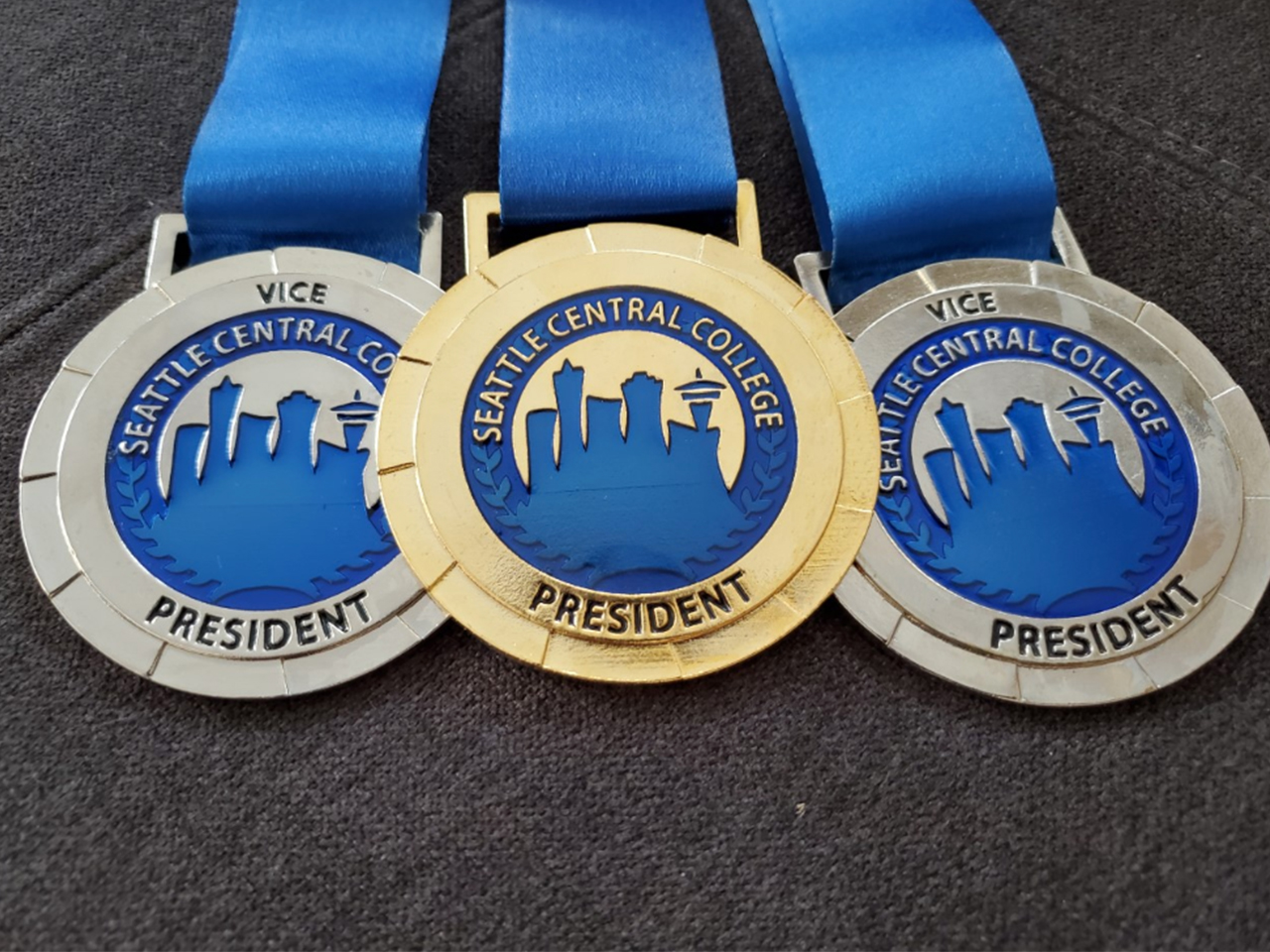 Seattle Central College has awarded its 2022 Presidential medals to students who displayed excellent academic performances and contributions to the community and mission of the college.
This year's medal recipients are: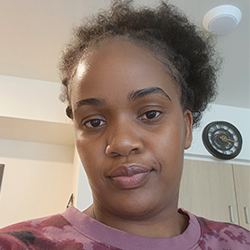 Lilian Kambuni, President's Medal
Lilian Kambuni was recognized for her determination to complete pre-requisites for nursing programs. Lilian was raised in rural Kenya, where women marry and raise families, not go to college. She is a first-generation college student and started at Seattle Central in 2018 with pre-college level English and math. During her studies, Lilian experienced a high-risk pregnancy. After giving birth, she had to end her marriage and find a way to support herself, a nine-month old preemie baby, in the middle of a pandemic. With the support of her advisors and instructors, Lilian has overcome tremendous obstacles: caring for her sick child during finals, going through a divorce, finding a safe place to call home and remaining committed to her education. She is now applying to various nursing programs in the state. Despite juggling housing, childcare, a job and classes, Lilian earned a 3.76 cumulative GPA.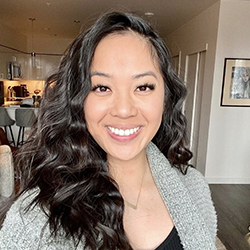 Isabella "Izzy" Maza, Vice President's Medal
Izzy Maza is recognized for her empathy, professionalism and potential. As a first-generation Filipino-American, her parents immigrated from the Philippines with a high school education. Izzy is a Nursing Assistant, a North Seattle College graduate and a nursing student at Seattle Central. When Izzy was applying to nursing school, the pandemic began. She volunteered as a COVID responder, helping many sick patients and families. Due to COVID, her parents lost their jobs and Izzy found herself financially responsible for them and trying to save for nursing school. To support her family, Izzy joined the US Army and two weeks after swearing in, she was accepted to the nursing program at Seattle Central. She left for basic training in South Carolina after finishing two quarters of the program. But now as a fifth quarter nursing student and active-duty soldier Izzy believes she dedicated herself for the sake of her parents, who instilled the value of family.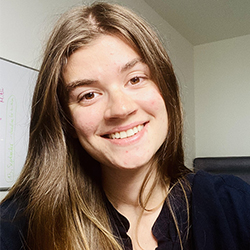 Veronika Pshenytska, 2nd President's Medal
Veronika Pshenytska is recognized for her persistence and dedication to her studies despite adverse conditions. Veronika is an international student from Ukraine and started at Seattle Central in fall 2021. She has worked as an international student ambassador, a social media manager and staff writer for the Seattle Collegian. In February 2022, when Russia invaded Veronika's home country, she was devastated. However, she found strength through her writing, and published articles about Ukraine on the first day of the war. She found and fostered community at community gatherings in Seattle, at the UW, and received a lot of support from classmates, faculty, and staff at Central. Her articles about Ukraine were even noticed by software engineers from Microsoft who asked her to volunteer for the non-profit, America4Ukraine. Veronika plans to continue on as a Computer Science and IT programs student and plans to return to Ukraine to help rebuild. Despite all of the chaos that situation has caused, her school work and positive attitude have remained unaffected. Veronika earned a 3.98 GPA.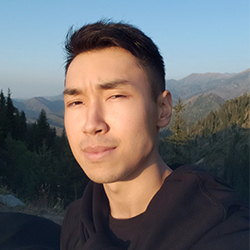 Dias Mashikov, 2nd Vice President's Medal Recipient
Dias Mashikov is recognized as the 2nd President's Medal Recipient. Dias is an international student from Kazakhstan and has been at Seattle Central since Spring 2019 studying computer science and engineering. When the pandemic started and the college went into remote operations, Dias flew back to his home country to care for his mother after his father died from a severe illness. Dias had to put his education on pause, grieve the loss of his father, while managing uncertain finances because of the pandemic. Through it all, Dias stayed committed to learning and supporting his family and community. Dias learned programming, studied the financial market and fell in love with software engineering. Dias founded a startup that would benefit individuals and the country's economy in Kazakhstan by providing easy-to-use brokerage services. Later he landed an internship at a large construction company and began an IT charity project to help people in need in Kazakhstan. In fall 2021, Dias returned to the US and Seattle Central, and has been on the Deans' list every quarter.