Seattle Central's annual Believe Gala raises more than $390,000 for student scholarships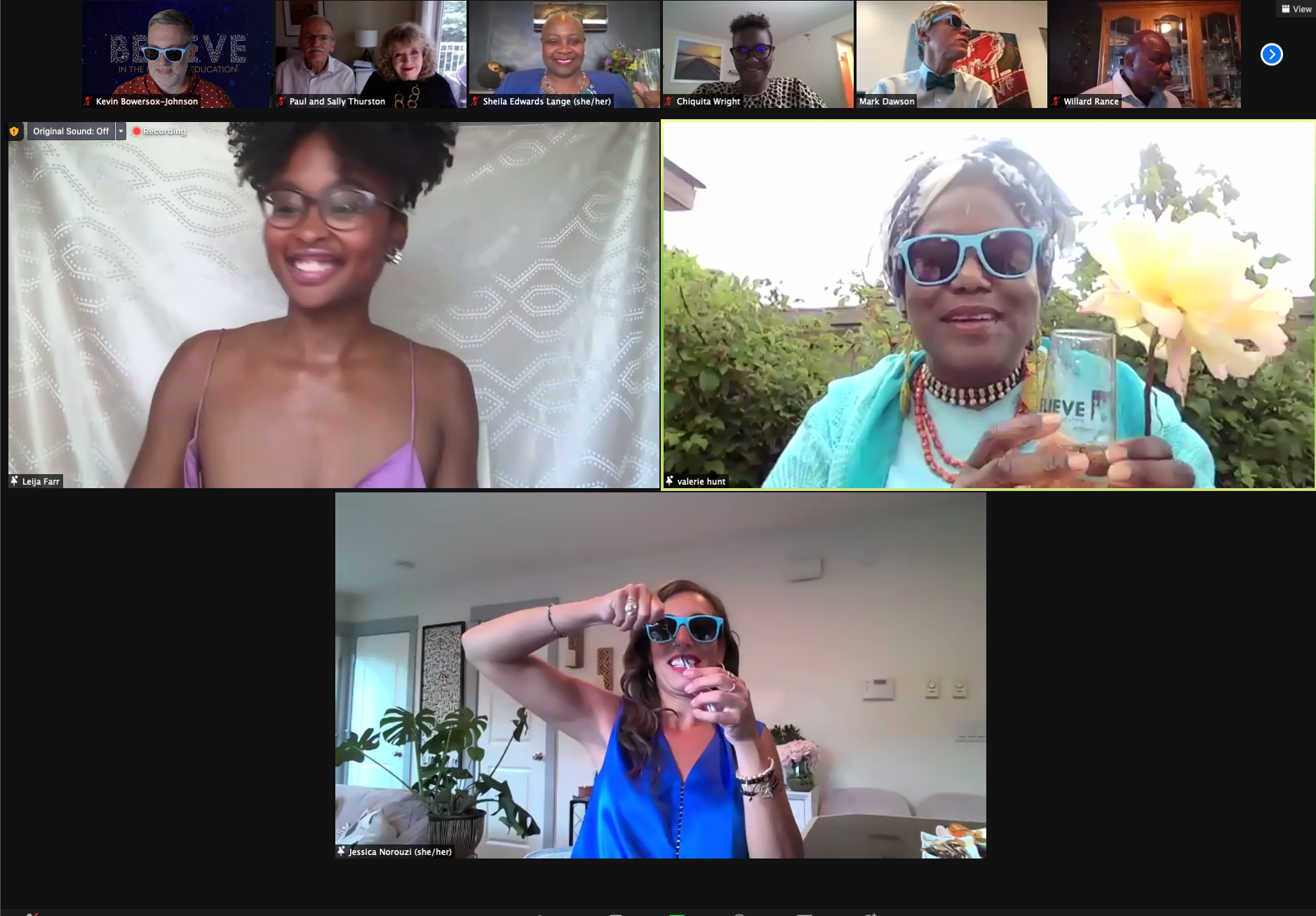 Seattle Central College celebrated its annual Believe Gala this June 5, with more than 150 donors and supporters exceeding $390,000 in donations to support student success.
The college hosted its annual Believe Gala fundraiser remotely for the second year, as a result of COVID-19 restrictions. 
The event was moderated by Seattle Central alumna and Seattle's first youth poet laureate, Leija Farr.
Jessica Norouzi, executive director of strategic partnerships, and President Sheila Edwards Lange, Ph.D., spoke at the event about the state of the college and its role in promoting social and racial equity in our community.
Dr. Lange said our college's partners have stepped up to support students during a time of economic decline, a pandemic, and the social and racial reckoning sparked by the murder of George Floyd last year by Minneapolis police. She said the year was difficult, but it created an opportunity to push the reset button, and to build a new normal that addresses the discrimination and inequities faced by people of color in our community.
"We have seen hope out of tragedy, community out of isolation, and justice out of brutality," Dr. Lange said.
One of the partnerships she highlighted was the Springboard 8 collaboration with Slalom Consulting. Springboard8 provides coaching, mentoring, and financial assistance to a cohort of Black male students, to help them reach graduation while building networking skills for life after college.
Seattle Central students Nahom Worku and Myron Curry were highlighted in two powerful videos during the evening. The videos showed their journey to Seattle Central and the effect of scholarships in their education.
"I'm proud to be able to graduate because of all the people who supported me, from financial aid, student support, workforce, and emergency funds. Scholarships helped me pay rent, pay for a bus pass, and I wouldn't have the security to know that my community cares and that's important too," said Curry, an IT Network Designs and Administration student and artist.
The event concluded with guests blowing bubbles, a dance party, a toast to the future, and a special thanks to sponsors.