The Seattle Central Griot, Oct. 14, 2021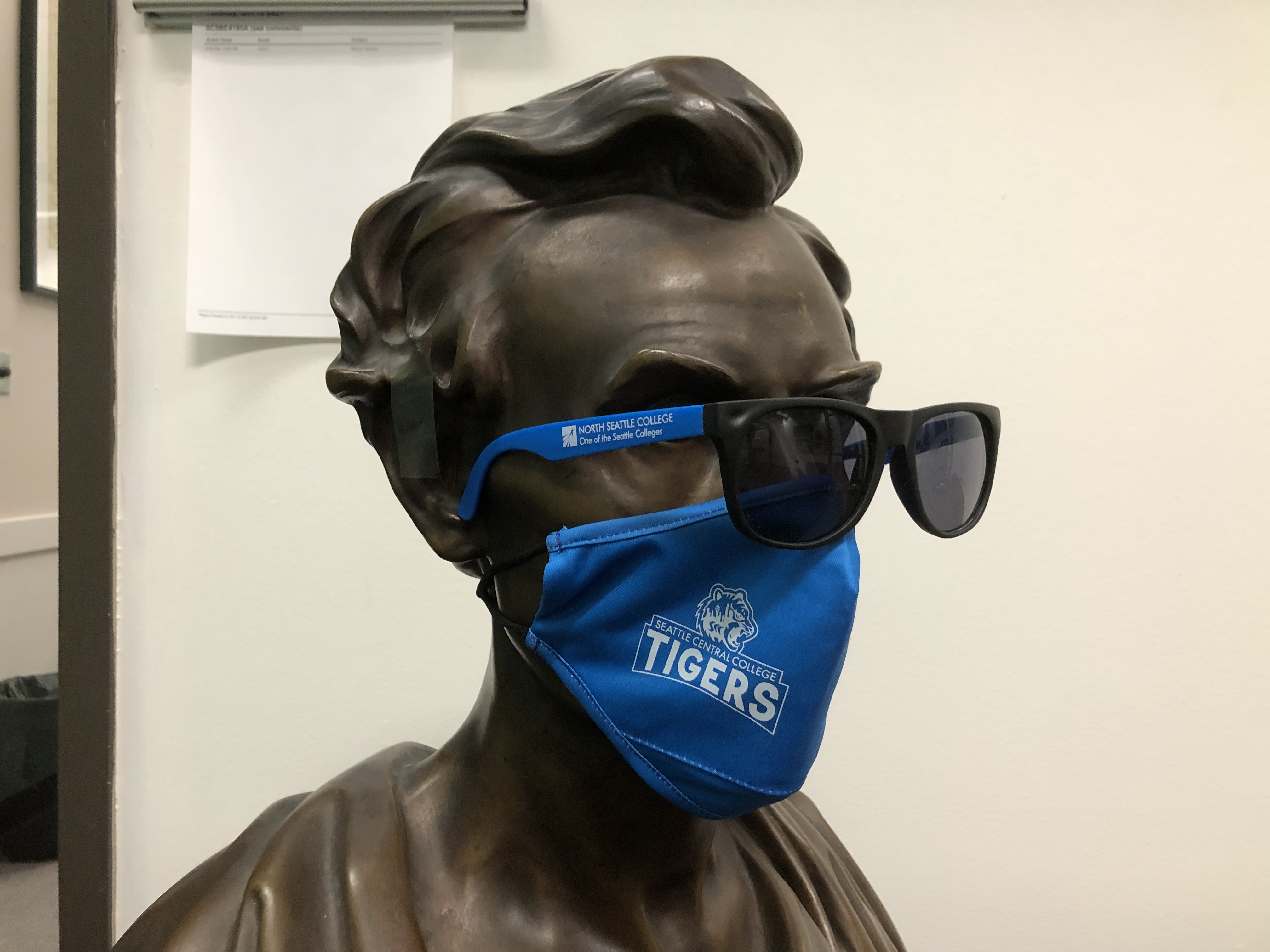 A message from the acting president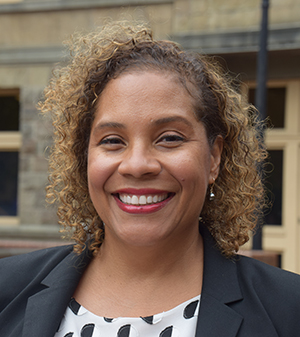 Over the last few weeks many of us were able to experience something we have not seen since March of 2020 – a lot of students, walking, talking, and mingling in our Broadway Edison building.
As I walked around the BE building, I observed students in the library — check out the renovation when you can — working on computers and studying in the new study rooms. I saw Welcome Week volunteers outfitted in matching t-shirts greeting students, reminding them to complete their wellness form and walking folks to different offices.
This is visible proof that we are turning the dial back towards the day when we can fully return to in-person services and classes on campus, and that the folks who have been on site since the beginning will have more company soon.
This week, we got more evidence of this. According to the latest enrollment report, we are 1 percent above the full-time equivalent enrollments we had last fall. This an amazing achievement, considering that enrollments nationwide were down by 13.2 percent this spring.
Although enrollment will continue to be a challenge, the new figures are the product of the hard work of staff in Outreach and Admissions, Registration, ID Center, our advisers, counselors and financial aid specialists, our marketing team, student leadership, and of everyone else who provided services over recent weeks to help students to enroll. Faculty and instructional divisions office staff continued to respond to students' needs and to provide guidance and information regarding Fall Quarter classes.
The next few weeks will continue to test our capacity to serve our students. We are understaffed in some areas; it will take some time for us to build staffing levels.
As we gradually get back to campus, turning the dial to more in-person instruction and services and community spaces, I ask that we continue to foster a community of care, support, compassion for ourselves and each other.
Our mission and our vision of a liberated and equitable community will guide us into the new "normal." I look forward to the day when we can talk about the pandemic as something from the past but without forgetting the lessons we've learned since March 2020.
In the meantime, please be patient and kind to each other. We'll get there, together.
 
Yoshiko Harden, Ed.D, Acting President
---
NEWS
$1.5 million grant will support Asian American and Native American Pacific Islander students

Seattle Central College has been awarded a $1.5 million Asian American and Native American Pacific Islander-Serving Institutions (AANAPISI) program grant by the US Department of Education to improve and expand the college's capacity to serve Asian Americans, Native American Pacific Islanders, and low-income individuals.
One third of academic transfer and professional technical students at Seattle Central in 2019-20 were AANAPI . About 44 percent of degree-seeking AANAPI students enrolled in fall 2019 were first-generation, compared to 35 percent of white students.
The 5-year grant will support efforts at the college to help AANAPI students to succeed in their academics, help them to transition into careers or college level programs, and to create a more culturally responsive curriculum and culture at the college.
---


Central 2 Community celebrates Indigenous Peoples Day
The Central 2 Community speaker series celebrated Indigenous Peoples Day with a virtual discussion and presentation by Seattle Central Instructor Maya Esquivido (Nor Rel Muk Wintu and Hupa), and alumni Justice Bill (Muckleshoot) and Katana Peterson (Cowichan). They reflected  on the role of Indigenous knowledge in the college setting.
---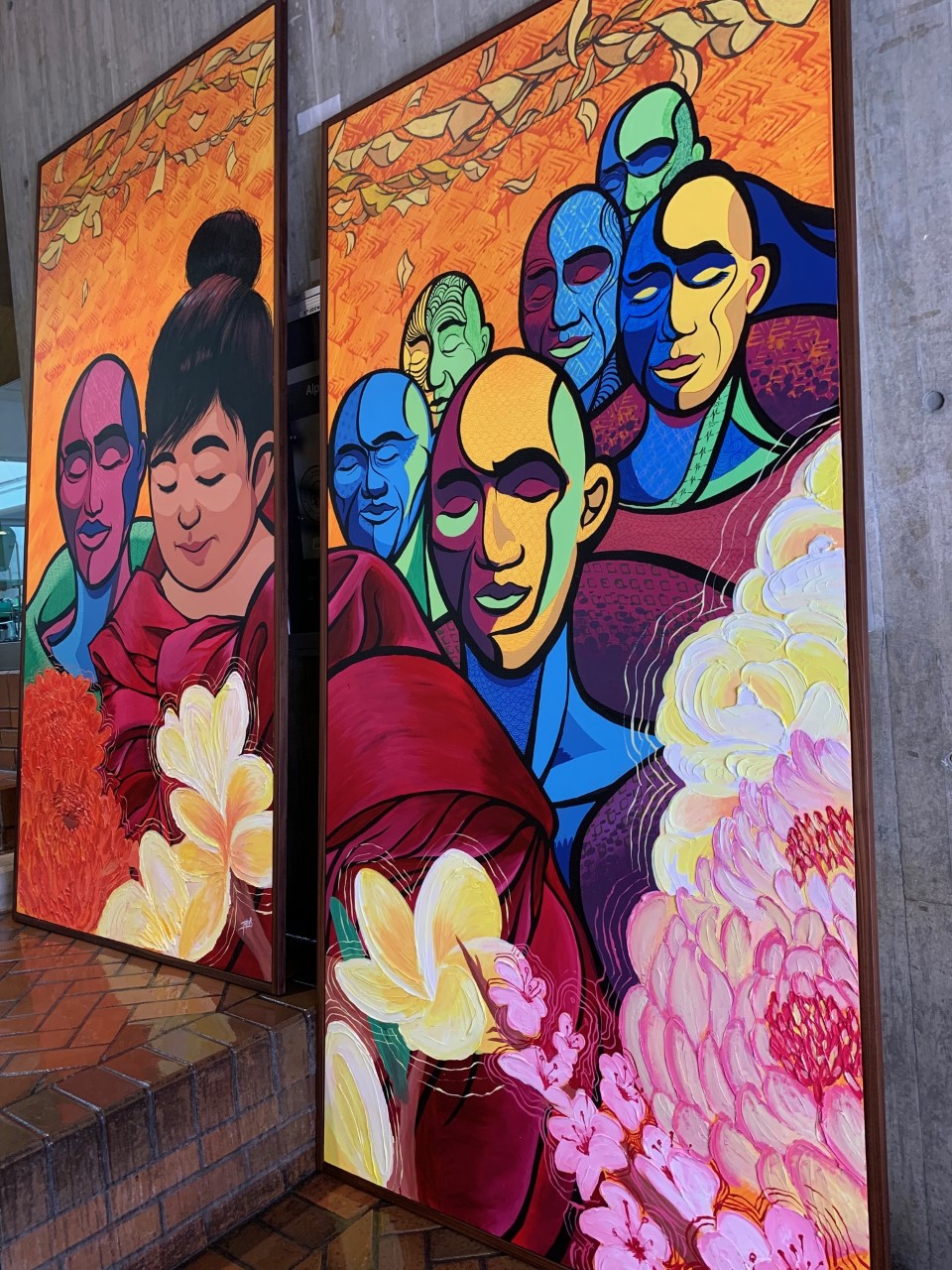 Art celebrates Asian American experience at Central

Students visiting the advising office will now be welcomed by a new painting from Seattle artist Toka Valu.
The piece is titled Manongi and it is inspired by the book Su'esu'eManogi by HH Tui Atua Tupua Tamasese Ta'isi Efi, former head of state of Independent Samoa. It explores the connection with ancestors and references the Oriental Student Union protest of 1971 that led to the hiring of Frank Fujii and other inaugural Asian American administrators at Seattle Central College.
Toka Valu is an indigenous Pacific Islander artist and illustrator brought up in a family from Tonga.
---
NEH grant will center indigenous perspectives

Seattle Central College has been awarded a $147,000 grant from the National Endowment for the Humanities American Rescue Plan. The grant will support a faculty learning community to redesign humanities curricula and pedagogy to better include indigenous perspectives.
The grant project will be managed by Maya Esquivido (Nor Rel Muk Wintu and Hupa), the 2021-22 Lecturer of Indigenous Studies (SCC) and Fellow of the UW Center for American Indian and Indigenous Studies.
---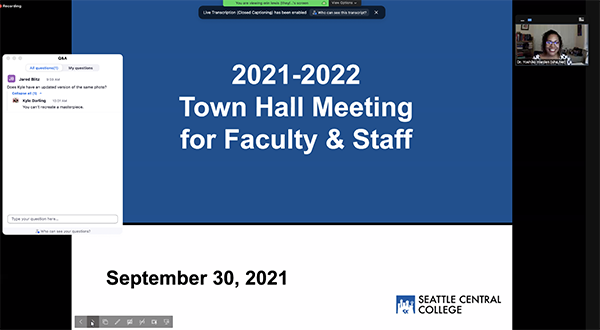 Staff forum updaters campus
Acting President Yoshiko Harden and her leadership team held a virtual forum for staff on Sept. 30 to provide updates on our plans to return to campus this fall and to celebrate staff achievements. Click here for video and presentation slides.
---
Buzz Café opening

The Buzz Café will be back to full operations by Monday, Oct. 18, from 7:30 a.m. to 2 p.m. In addition to coffee, espresso drinks and tea, the café will offer pastries, cookies, breads, cakes and other goodies from the pastry program.
---
New Springboard8 gift

Seattle Central has received a gift of $455,673 from an anonymous donor to hire staffing and expand the Springboard8 program at Central. The donor has also offered the possibility of making an additional $500,000 gift to incentivize matching gifts to bring Springboard8 to North and South Seattle colleges.
The Springboard8 program is a partnership with the consulting firm Slalom that provides coaching, mentoring, and financial assistance to a cohort of Black male students at the college, to help them graduate on time and to build the connections and networks to succeed afterwards. The program was featured in this story by King 5 TV
---
Clear you head

Mindful Meditation Zoom sessions are available FREE to all current students and staff, led by mindfulness team members from all three campuses, every Monday, throughout fall quarter. 12:10 - 12:30 p.m. Meeting Room URL: https://tinyurl.com/yyx4eh9n, password: Bliss!
---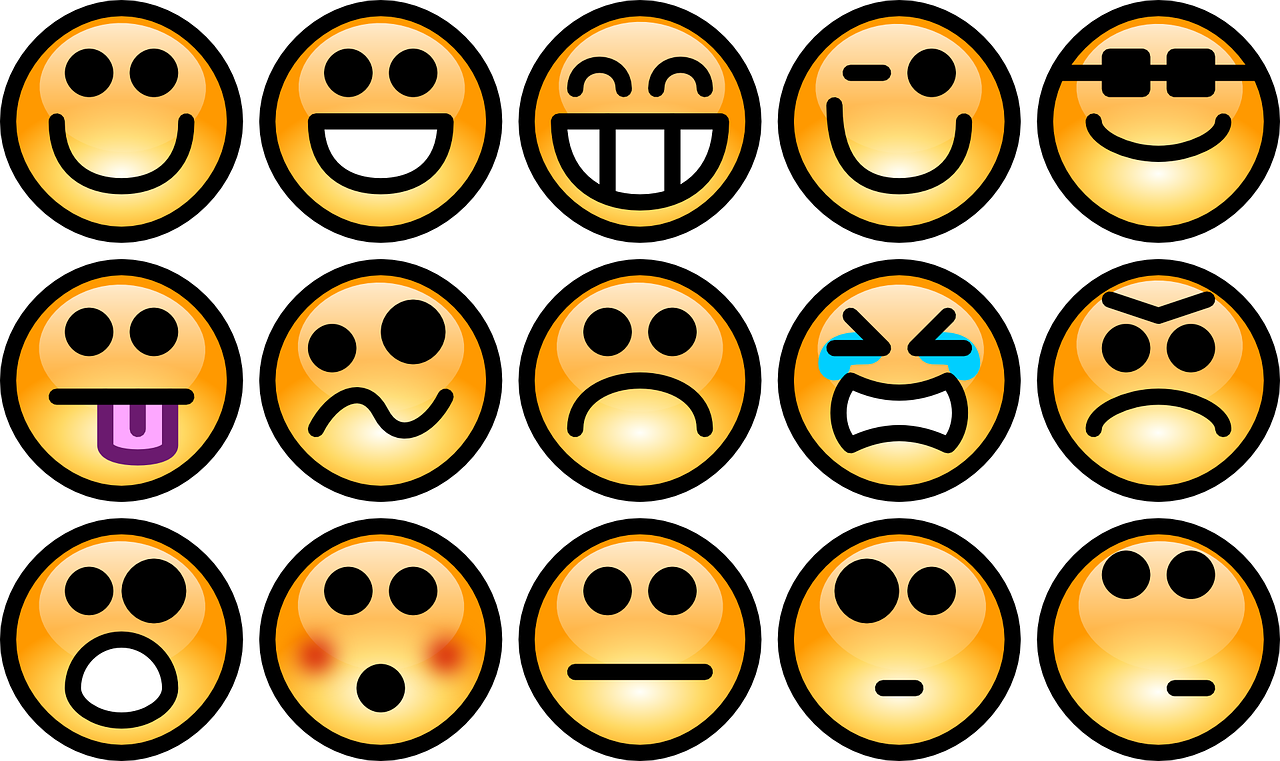 Stress management through breathing
Learn how you can practice relaxation skills to manage stress and feel better from Edna Daigre, Continuing Education Instructor. No registration required – just show up! Oct. 20, 10-11 a.m.  Join Zoom Meeting, password: 865066. More information.
---
KUDOS
Two recent graduates of our Culinary Academy are featured in the TV Food Network's popular cooking competition Chopped. One student, Emme Ribiero appeared on Sept. 14, and Jenessa Sneva (also the chef owner of local Laotian sensation Taurus Ox) is scheduled for an October show.

 
We may be fully reopening the campus on Nov. 1, but many of our employees have worked on site through the entire pandemic, making sure that our buildings are clean, safe and functional, running our networks and information technology, teaching and helping to train the next generation of professionals. Without them, our college would fail.
We are grateful for their work ethic, their commitment to our students, and their faith in our mission. Here are their names, without locations or departments, because we are all in this together:
| | | |
| --- | --- | --- |
| Aaron Ridenour | Gebrehiwot Zelelew | Micki Deputy |
| Adem Hayyu | Geela Greer | Maxwell Buckner |
| Adrian Burrage | George Johnson | Meriam Ali |
| Adrienne Von Wolffersdorff | George R Jr Babcock | Meridith Durant |
| Agatha Stavnesli | Gina Dunn | Michael Peterson |
| Aimee LePage | Grace Tseng | Michele Kelley-Goodlow |
| Al Bruce | Habtom (Thomas) Abraha | Michelle Slaughter |
| Allan Hamill | Hao Hua | Michelle Valint |
| Allison Brown | Hapsoh Du | Mike Koegel |
| Amin Shayegan | Haymanot Tadesse | Mila Tuble-Cabrera |
| Amy Schaller | Hien Hoang | Mohsen Barati |
| Angel Barradas | Irena Kulik | Monica Villarreal |
| Angi Anderson | Jacob Holt | Montana Diaz |
| Anthony Gonzalez | Jacob Severson | My Nguyen |
| Arlen Rushwald | Jaime Pena   | Nate Wright |
| Arthur Walker | James Barnes | Nathaniel Wright |
| Ashley Fox | James Ellis | Nicole Evans |
| Azeb Hailu | Janine Buis | Nicolina Berg |
| Azeb Hailu | Jared Visser | Nora Keire |
| Barbara Ceiga | Jason Devore | Norman Rabben |
| Barbara Jarrett | Jason Hoppe | Norman Rabben |
| Barry Robinson | Jason Hutson | Ondine Toler-Scott |
| Baylor Paschall | Jason Svendsen | Paul Lindstrom |
| Beth Beadling | Jazmin Patino-Arellano | Pre-Onna Roland |
| Bill Szigat | Jeff Keever | Quanita Anwar |
| Bliss Holloway | Jeff Rash | Quirino Colobong |
| Brian Kirk | Jen Clark | Quyen Luong |
| Bryan Rullan | Jennifer Benton | Rebecca Blackwell |
| Candida Garcia | Jerry Jordan | Rebecca Johnston |
| Catherine Lazaro | Jesse Weinstock | Rob Earle |
| Cathy Hakola | Jesus Tila | Rob Watt |
| Catie Chaplan | Jimmy Mullins | Robert Parker |
| Charles Elliott | Jimmy Truong | Robert Reeder |
| Chi-Ju Chen | Joel Workinger | Ruth Yawata |
| Chris DiNottia | John Harvey | Ryan Guilfoile |
| Chris Maund | Johnny Dwyer | Sal Lopiccolo |
| Cindy Cohen | Joseph Wong | Sam Laher |
| Craig Hetherington | Joy Locke | Sam Lunsford |
| Dale Bateman | Juana Mendoza | Samantha Baker |
| Dan Mikosz | Juli Guinasso | Sasha Alexander |
| Dan Parker | Julie Sheppard | Scott Mahoney |
| Danette Lee | Justin Babbitt | Sevgi Baran |
| Daniel Blanchard | Karen Jurgensen | Shannon Cook |
| Daniel Crowell | Katie Gourd Ascencio | Shellie Richter |
| Daniel Parker | Kelly Porter | Shiro Vance |
| Danny Blanchard | Kevin Grigsby | Spencer Echon |
| Danny Reed | Kevin Riley | Stacy Ament |
| Dany Green | Kevin Thomas | Steve Rochester |
| Darrell Jamieson | Kyle Darling | Sue Denure |
| Darryl Johnson | Lambert Tibayan | Tanya Kendall |
| Darwin Ruiz De La Riva | Lauren Acheson | Tari Beeks |
| Dave Borgatti | Lina Tjok | Tariq Ibn Sahali |
| David Julian | Linnet Blumenthal | Tarrell Forest-Parramore |
| Davie Bell  | Lisa Linville | Tess Evangelista |
| Dawnelle Wilkie | Lisa Ordway | Thi Vu |
| Deanna Maki | Liz Yau-Luu | Thomas Crotty |
| Delthia Wright Thompson | Loi Vo | Thu-Cuc Thi Luong |
| Denise Pierce | Louie Cayanan | Thuy Tran |
| Diane Coleman | Luciano Montanez | Tom Crotty |
| Diane Snyder | Maki Nikita | Ton Yazici |
| Diem Thuy Tran | Manjula Deo | Tony Luksich |
| Dominique Jones | Manuela Insixiengmay | Tony Velasquez |
| Dontay Alvarez | Margaret Argiro | Tracy Cook |
| Drew Flanders | Margarita Koutsoumbas | Tracy Yorker |
| Ed Harrington | Margo Toner | Travis Duncan |
| Eddy Perry | Maria Ales | Travis Duncan |
| Elizabeth Pratt | Maria Azpitarte | Tuyet Tran |
| Eric Knutson | Maria Kang | Vanessa Williams |
| Erik Oberholtzer | Mark Pickett | Varin Keokitvon |
| Erik Scheel | Marlene Enriquez-Campos | Wayne Smith |
| Fowsiyo Mohamed | Marti Rickel | Willie Williams |
| Frieda Fairman | Marzeneb Teklemicael | Yen Nguyen |
| Gabino Montanez | Matilda Almgren | Yengussie Yigzaw |
| Gebrehiwot Zelelew | Matthew Villanueva | Zachary Hunter |